Please select your dates to see prices:
---
Hastings House Country House Hotel in Salt Spring Island, British Columbia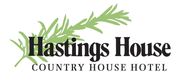 Hastings House Country House Hotel is a small luxury country resort, spa and restaurant sitting on 22 acres on the waterfront of Ganges Harbour, Salt Spring Island, British Columbia. Explore British Columbia's natural beauty, Salt Spring's mild climate and the warmth and creativity of its people.
Enjoy luxury lodging in one of our Suites, Cottages or Manor Houses. Each of our accommodations offer tranquilizing ocean views or views of the surrounding gardens or harbor. The Fine Dining Room and the Bistro are 2 of the best dining options on Salt Spring Island. Breakfast and afternoon tea are offered to all in-house guests and in the evening, our restaurants cater to our in-house guests and locals, alike. Each boasting their own charm, welcomes you to experience the finest of culinary delights, all while featuring one of the most extensive wine lists in Western Canada. There is a little boutique Spa on site, nestled among cedar trees and lovingly tended gardens. Wellspring Spa is housed in a cozy, cedar-clad barn reconstructed when the farm became a hotel. Expert massage and spa treatments are performed by professional, licensed and exceptionally trained spa therapists.
Location of Hastings House Country House Hotel
Hastings House Country House Hotel
160 Upper Ganges Road
V8K 2S2
Salt Spring Island, British Columbia
Nearest Airport: YYJ
Amenities for Hastings House Country House Hotel
General Information
18 Guest Rooms and Suites
On-Site Amenities
Spa Services
Gardens
In-Room Amenities
Turndown Service
Cable Television
Fireplaces
Hair Dryers
Fully-Equipped Kitchen
Iron/Ironing Boards
Coffee & Tea Facilities
Luxury Bath Amenities
Mini Refrigerators
Activities
Wellness Programs
Interests
Inns
Spa & Wellness
Reviews for Hastings House Country House Hotel
---
We had the opportunity to spend two nights in the Churchill cottage at Hastings House and loved it. The grounds are beautiful and the rustic cottages and manor house are truly fitting for the view of Long Harbour. Our first trip to Salt Spring and Ganges will never be forgotten. The setting and property are the star of the show. The prices requested are definitely out of line. There is a lack of attention to detail that you would expect for a 4-5 star hotel. Service staff are friendly and attentive, but lack experience in anticipation of guest needs. The restaurant on site deserves a pass. Although the food was good, it was not spectacular for a $110 prix fix menu. Four guests with no alcohol generated a $440 bill plus taxes and gratuity for a three course meal. Service was acceptable for the one server present. I would not recommend the dining room. This is a lovely property with a lot of potential in a beautiful setting. This is the closest to a luxury offering on Salt Spring Island that we've seen, but not up to the price being asked. Would not recommend.
Dan B - Thunder Bay, Ontario, Canada
---
We are local & stayed in a suite once, which was very nice. We used to visit the restaurant often, taking visitors , celebrating birthdays etc. or just an evening out. However we tried to book for Christmas dinner, and were told locals were not being hosted, just visitors staying there. This was a slap in the face. We haven't been there since. Last December we spent 4 nights at the Fairmont Victoria,over the Christmas season. Yes it is larger, but crammed full Even so we were very welcome & had a marvellous time. Hastings House is off our calendar.
molliec840 - Salt Spring Island
---
This is truly a special place to stay with a wonderful location and guest amenities. Most commendable is the outstanding service received from all of the employees. We were especially touched when my wife left her purse after breakfast and then our quick departure to catch the ferry home. We were waiting in line at the ferry when a HH employee somehow located us and returned the purse we did not realize we had left behind. We had checked out and paid our bill. Hastings House had no obligation to us, but made exceptional efforts to locate us and return our valuable property. They did for us what they hoped might have been done for them under similar circumstances. Truly exceptional service and a very special place to stay.
---
We spent 3 nights at Hastings House at the end of our British Columbia holiday. We intentionally wanted a peaceful, quiet retreat in a beautiful setting -- and that's what we got! It rained during our stay, but we actually enjoyed it and spent many happy hours reading by the fireplace (both in our room, and in the dining room during tea time). There was a small glitch in our arrival transportation that caused a delay, and there was a bit of confusion over whether the driver could run my partner into town for an errand (he said he could, front desk said to call a cab -- but once we explained that the driver had offered, we were accommodated). Our Essex suite was well appointed, with gorgeous views. Breakfast was very fine and we ate one evening in the bistro which was also quite tasty. The property is spread over several acres, and we often felt we had the place to ourselves. It is true that there is the equivalent of about 3 flights of stairs to get from the dining room to our suite (outdoors) so pack proper shoes and use the umbrella they provide. Ask them to show you the gate that leads down to town/Moby's pub -- that became our daily walking path. We had the off season "buy 2 nights, get 3rd night free" as otherwise the full rate would have been out of our budget comfort. Wonderful property. We had many "I could live here" moments.
Jennifer E - Austin, Texas
---
We were delighted from the time we walked over to reception to when we enjoyed a glass of wine on our deck. Hastings House is a serene and beautiful property. One has several choices when it comes to accommodation which suits . We stayed in one of the suites and it was truly lovely. Each morning we received fresh, hot muffins to our door. What a treat. The breakfasts are just right and the dining room is old country special. I cannot say enough about our stay. We had a lovely hike through the treed woods and the House gardens. This spot feeds your sole and gives you pause to breathe! I smile as I write this review. You will find all employees ready with a smile and an elegance that fits the property. Lovely.
joykarlock - British Columbia
---