Please select your dates to see prices:
---
Quinta Real Saltillo in Saltillo, Mexico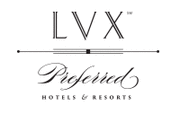 Located north of the city center in Saltillo's industrial district, Quinta Real Saltillo is an intimate luxury hotel with beautiful accommodations, lush gardens, and impeccable service. A part of the LVX collection of Preferred Hotels & Resorts, all guest rooms feature original artwork, hard-carved period décor and furnishings, minibar, plush robes and marble bathrooms. Just ten minutes from downtown and the industrial corridor, exploring the city and getting to know the culture and its people is at your fingertips. Experience the area's history and culture firsthand, stroll the Alameda Zaragoza Park, visit the 18th Century Cathedral Church and Plaza Acuña or stop by the Desert Museum for some interesting facts about the area. Quinta Real Saltillo is close to several Saltillo attractions.
When hunger sets in after a day of sightseeing, head to the property's restaurant for true gourmet Mexican cuisine or stop by the bar for some cocktails and other beverages. Visitors to this five-star Saltillo hotel will enjoy fine dining, meeting and event space, and a stylish contemporary vacation.
Location of Quinta Real Saltillo
Quinta Real Saltillo
Boulevard Sarmiento 1385 | Fracc Rancho de Peña,
25204
Saltillo, Mexico
Nearest Airport: SLW, MTY
Amenities for Quinta Real Saltillo
On-Site Amenities
Concierge
Pool
Fitness Center
In-Room Amenities
In-Room Safes
Mini Bar
Business
Meeting Rooms
Business Center
Reviews for Quinta Real Saltillo
---
I alaways stay at Hampton properties, but this is the exception. The hotel is not cheap, but is well worth it. They have a very complete Gym with good equimpment for a hotel. The buffet breakfast is the best out there.
Sean P - San Antonio, United States
---
Quinta Real is the best hotel in Saltillo, maybe is not focus on business travels but definitely you will enjoy your stay here. Breakfast is delicious, rooms are really big, good dinner. Prices for dinner are quite expensive, you can find other options for best price, but quality is OK. it is funny that people always answer to you "con gran place" (is a great pleasure) instead of "thank you" or "your welcome" One of the bad things is that some times, mostly in weekends, there are weddings parties in the garden, so if you want to go to sleep early will be a little bit difficult
---
Quite simply the best hotel experience in Saltillo. If I travel to Mexico, Quinta Real is my default hotel destination. The food, the service and the rooms are among the best in the area. This past July marks the 5th time I've stayed there and every stay is just as good if not better than the last. The staff is professional, courteous and helpful. A+ service all around.
---
Have been several times this year for business. Service is very good based on mexican standards. Rooms are a bit timed out. Some rooms have flat screen others not. Internet can be slow in some rooms. Very good business center. Nice garden, pool and gym. Be aware, on Saturday and Sunday marriages and other parties can make it hard to sleep. Restaurant is definitely overpriced. Room service is good. All together I recommend it if compared with other similar hotels in town.
Pekasbcn - Barcelona, Spain
---
This is a nice, upscale, hotel. Lots of marble and western feel. The standard rooms are huge, with three distinct areas. The bathroom is as big as some hotels' rooms. There was a walk in shower with glass walls overlooking a jetted large tub. The bed was large and very comfortable, and had four large pillows to add to the comfort. My room was on the front ground floor, facing the courtyard. Some colleagues had rooms higher up and towards the back. They mentioned the train noise that others have noted in reviews. I heard none of that, so you may want to pick a room location similar to mine. I only noticed a little conversation noise as guests walked though the the courtyard at night, but I was actually surprised at how little I could hear it, being so close. The breakfasts were in a nice restaurant setting,and had good choices. Leave plenty of time to check out in the morning...the process is heavily manual, and takes some time. It would be nice to have rapid checkout. I would definitely stay here again.
---