Please select your dates to see prices:
---
Pendry San Diego in San Diego, California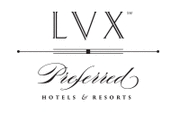 The guestrooms and suites set within Pendry San Diego feature an urban coastal California aesthetic and a balance of classic and modern luxury amenities. Each room is tailored to provide the utmost in comfort and style. Featuring a collection of six unique restaurants and bars, and highlighting some of the city's most talented chefs and concepts, Pendry San Diego is a true and entertainment hub within the city. When a moment of relaxation and repose is needed, Spa Pendry will be ready to welcome you in and renew your spirits. Our boutique spa boast separate men's and women's facilities, indoor and outdoor treatment options, and a state-of-the-art fitness center and fitness programming.
San Diego is a sun-kissed, seaside California city with a thriving culture and year-round temperate climate. Located downtown in the heart of the Historic Gaslamp Quaerter, Pendry San Diego is just blocks from the San Diego Convention Center and Petco Park, as well as dozens of bars and eateries, vibrant nightlife, beaches, shopping, and more. Whether you're travelling for business or pleasure, you'll be inspired by San Diego's creative, welcoming culture.
Location of Pendry San Diego
Pendry San Diego
550 J Street
92101
San Diego, California
Nearest Airport: SAN
Amenities for Pendry San Diego
Dining
Bar
Room Service
Restaurants
On-Site Amenities
Spa on Property
Spa Services
Rooftop Pool
Reviews for Pendry San Diego
---
Not bad for the cost of a room. Rooms are a little small. Service is friendly and there are many people working here. I don't think they promote the hotel's restaurants/bars enough. There is no in room coffee, but they do give you free coffee in their cafe in the morning. However, the barista was working solo and extremely busy so a couple times the coffee pot was empty. They should think about getting an additional barista as they were working really hard to keep up. Rooms are small but that's pretty fixable if they remove the chaise that really doesn't add anything to the room.
---
This hotel was great but the Lionfish restaurant is way over rated especially since there are very many other good restaurants nearby. The rest of the restaurants in the hotel were great. I have never had such a very very bad special coffee as I had at The Lionfish. It had way too many coffee grinds in it and no whipped cream. They just should have just said they can't make them. Plus they charge $12.00 for one.
---
There are a number of great places to visit in this hotel. Lionfish has an amazing feel for a fine dining restaurant. You have to try the pork belly. 5th & Rose has some amazingly crafted drinks, though a little sweet, so make sure you head there after dinner. The room was very comfortable and the shower has a better view than most hotel roof top bars. Then we had brunch at Provisional, and the food was so good, I would put it above the brunch at the Hotel del Coronado, which is twice as expensive. Everyone is so polite at the hotel and seem to really care about your comfort; whether it is the valet when you first arrive opening your doors and assisting you with luggage (compliments to Noah), to the front desk greeting you by name (Hayley was super welcoming) or the staff at all of the restaurants/bars. I will definitely return for another Staycation.
---
My husband and I adored this hotel! The entire building is gorgeous, but the lobby was my favorite. Each and every staff member we encountered was absolutely wonderful to speak with, seemed genuinely happy & engaged and always armed with great recommendations for things we could do on-the-fly. The Pendry is in a centralized location, within walking distance to nearly everything we needed. We especially loved the secret drink password at the bar and macaroons on the pillow every night when we returned to our room.
Kelly P - Chicago, Illinois
---
I stayed here for the ATD2018 ICE conference. The room was beautiful and the staff was awesome. I wasn't planning on writing a review until I reviewed my bill and called them. I received a $30 honor bar (tech) charge. I called them to inquire why and was informed I was charged because I touched the charging cable in the wet bar. I never used it, I just touched it to see what the white box was. They issued a refund but its troubling that I was charged for something I touched and never used. Other than this, here are more pros/cons of this hotel: Pros - Very close to the convention center - Lots of dining options around the hotel - CVS across the street - Fast Elevators - Very friendly staff Cons - My room was on the 4th floor and on the side with the pool. Very loud. If you are looking for a quiet stay, be sure to ask for a room away from the pool area. - Body wash in the room smells like mens cologne. I went to CVS to get my own. - Turn down service tries to enter your room randomly. I had a guy try to open my door for turn down service when I told him no previously. I called to complain but this was very startling. Overall, I enjoyed this hotel but will not stay on future visits to San Diego.
zProsperity - Casselberry, FL
---