Please select your dates to see prices:
---
Hotel El Ganzo in San Jose del Cabo, Mexico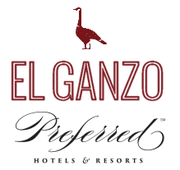 Beautiful blue skies shine over equally sapphire seas, pure white sands sparkle under the sun, and the tropical ambiance of Puerto Los Cabos takes over you. Discover this blissful experience at Hotel El Ganzo –  part of the Lifestyle collection of Preferred Hotels & Resorts – where every room faces the shimmering Sea of Cortez, and uninterrupted panoramas over this pristine Mexico paradise are part of every moment. The property, located 5 minutes from the center of San Jose del Cabo and 20 minutes from the international airport, is situated at the base of Puerto Los Cabos Marina. With its ideal location, you can enjoy the best of the destination's attractions, while still partaking in the relaxed and intimate charm of a boutique resort. Accommodations are set in breezy beach bungalow style, with crisp white linens, open-air living spaces, and ultra modern baths. Floor-to-ceiling glass showers echo the picture windows that gaze over the harbor, while rustic accents and gleaming stone floors provide character and architectural interest in every space. All rooms are equipped with mini bars, iPads, and private terraces, ensuring your stay is as luxurious as it is comfortable and convenient.
Sink into relaxation at Hotel El Ganzo's full-service spa and fitness center, featuring a steam bath, whirlpool, and selection of pampering treatments. Golf enthusiasts will take fun in the composite golf course, including nine holes designed by Jack Nicklaus and nine by Greg Norman. The beach club affords all the amenities you need to relish in days of sun and surf, and you can even try your hand at windsurfing, or take a kayak trip along the coast. Venture out further on a sport fishing or sailing excursion, and explore the Pacific with its spectacular coastline landscapes. The adjacent towns of Cabo San Lucas and San Jose del Cabo together offer nearly everything you can imagine, whether you are looking to shop and sip margaritas, or adventure on an ATV tour of the region. Return to Hotel El Ganzo for exquisite dining, featuring an exhibition kitchen and sushi bar, as well as full menu of international fare. As the stars light the evening sky, unwind with a cocktail by the rooftop pool, and dream of your next amazing day in the warmth and luxury of Hotel El Ganzo.
Location of Hotel El Ganzo
Hotel El Ganzo
Tiburón S/N, La Playita
23403
San Jose del Cabo, Mexico
Nearest Airport: SJD
Amenities for Hotel El Ganzo
General Information
72 Guest Rooms
Non-Smoking Property
Connecting/Adjoining Rooms
Only 16+ Years Permitted
Handicap Accessible Rooms
Dining
Pool Bar
Restaurant
Sushi Bar
On-Site Amenities
Beauty Salon
Spa on Property
Housekeeping Service
Library
Fitness Center
Sauna
Bicycle Rental
Complimentary Self-Parking
2 Golf Courses
Hamam
Outdoor Pool
Beach Club
Rooftop Terrace
Beach Amenities
Sun Deck
Steam Room
9-Hole Golf Course
Outdoor Spa Treatments
In-Room Amenities
Air Conditioning
Cable Television
Direct Dial Telephones
DVD Players
Hair Dryers
In-Room Safes
Mini Bar
Iron/Ironing Boards
Flat-Screen Televisions
Coffee & Tea Facilities
Luxury Bath Amenities
Bottled Water
Work Desks
iPads
WiFi
Activities
Bicycling
Hiking
Mountain Biking
Nature Walks
Yoga
Whale Watching
Sightseeing
Nature Hikes
Business
Meeting Rooms
24-Hour Business Center
Conference Facilities
Business Services
Nearby
Shopping
Golf
Beaches
Marina
Market
Interests
Beach
Cool Pools
Culture & Arts
Eco Friendly Luxury Vacations
Spa & Wellness
Reviews for Hotel El Ganzo
---
Sometimes when you do something on the fly, it really works out. We moved to El Gonzo at the last minute when a booking somewhere else wasn't satisfactory. And what a good decision!! This is a cool, unique place with a great music vibe and awesome rooftop pool. We actually stayed an extra day in Cabo (thanks Southwest for no change fees) just to spend more time here. Highly recommend it!
---
Beautiful infinity rooftop pool and hot tub merge seamlessly with Sea of Cortez below. 100 foot long pool perfect for laps. An appropriate mix of jazz, rock, calypso, Reggie etc. completes the scene. Two minute boat ride from hotels dock to the beach club at the mouth of the harbor, Protected beach perfect for more swimming. A short walk to the outside of the jetties brings you to the open seas surf. Very good Tacos and guacamole at the beach club and ceviche at the hotel restaurant. The Bars Pinot noir even pleased my characteristicly French girlfriend. The Borracho Sailor down the street from El Ganzo offers an excellent local cuisine option. Our Rooms view consisted of the harbor and marina in the forground and the sea beyond, Bathroom was well designed with a separate toilet nice sized shower and a tub placed in the middle of the room with a view of the sea, well suited for an aquatic adventure of your choosing.
RobAquaman - New York City, New York
---
This is one of those WOW places. Amazing and very creative boutique hotel set in the midst of the marina at Puerto Los Cabos, very close to the historic village of San Jose del Cabos. The service is first class, and food and drink are of high quality. 'Luxury with a creative twist'. Nothing beats sitting on the porch with a latte first thing in the morning watching the 'comings and goings' of the fishing boats, or sitting poolside on the roof enjoying a drink as the lingering sun sets with the mountains as a backdrop.
Can-eco-explorer - Toronto, Canada
---
This hotel has decided that it is the hip, artsy, hotel, like a W or similar. The problem is, that except for some art exhibits in the lobby and halls, there is nothing hip, or fun about the hotel. The rooms are OK, but the staff seems very disinterested and disengaged. At every meal we had to go find a server to order, or request a menu, or another drink. We had a few discussions with the desk staff, and in both instances, it could be described as adversarial and mindlessly following rules that seemed inconsequential. For example, our college age daughter visited us for the day and we were told she could only go to the restaurant or the beach, not the pools, though the pools were nearly empty? For what this hotel charges per night, there are many superior options.
---
Facilities are incredible and good value for money versus what you get in Cabo St. Lucas. The staff aren't terribly attentive, the wifi doesn't work at the Pool Bar, and several times at breakfast they got our order wrong, which is quite important when you have a food intolerance. I had hoped the waiter would have remembered by the 3rd meal, especially considering there was only around 20 other guests staying in the hotel at the time. Even at the pool bar we ordered the Amor Tuna Rolls which came out with cheese, although the menu says the dish doesn't have cheese. The waiter seemed genuinely annoyed when we said we can't eat cheese and the menu doesn't state the item included it. They ended up replacing it with the actual dish from the menu, without any apology. The 24 hour gym is a good feature, and the views from the pool bar are spectacular. I'd stay here again. Hot tip: If you're bed creaks so much that it wakes you up when you turn during the night, complain to reception and they will address it and you'll have a great night sleep the next night!
---