Please select your dates to see prices:
---
Hotel El Ganzo in San Jose del Cabo, Mexico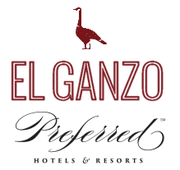 Beautiful blue skies shine over equally sapphire seas, pure white sands sparkle under the sun, and the tropical ambiance of Puerto Los Cabos takes over you. Discover this blissful experience at Hotel El Ganzo –  part of the Lifestyle collection of Preferred Hotels & Resorts – where every room faces the shimmering Sea of Cortez, and uninterrupted panoramas over this pristine Mexico paradise are part of every moment. The property, located 5 minutes from the center of San Jose del Cabo and 20 minutes from the international airport, is situated at the base of Puerto Los Cabos Marina. With its ideal location, you can enjoy the best of the destination's attractions, while still partaking in the relaxed and intimate charm of a boutique resort. Accommodations are set in breezy beach bungalow style, with crisp white linens, open-air living spaces, and ultra modern baths. Floor-to-ceiling glass showers echo the picture windows that gaze over the harbor, while rustic accents and gleaming stone floors provide character and architectural interest in every space. All rooms are equipped with mini bars, iPads, and private terraces, ensuring your stay is as luxurious as it is comfortable and convenient.
Sink into relaxation at Hotel El Ganzo's full-service spa and fitness center, featuring a steam bath, whirlpool, and selection of pampering treatments. Golf enthusiasts will take fun in the composite golf course, including nine holes designed by Jack Nicklaus and nine by Greg Norman. The beach club affords all the amenities you need to relish in days of sun and surf, and you can even try your hand at windsurfing, or take a kayak trip along the coast. Venture out further on a sport fishing or sailing excursion, and explore the Pacific with its spectacular coastline landscapes. The adjacent towns of Cabo San Lucas and San Jose del Cabo together offer nearly everything you can imagine, whether you are looking to shop and sip margaritas, or adventure on an ATV tour of the region. Return to Hotel El Ganzo for exquisite dining, featuring an exhibition kitchen and sushi bar, as well as full menu of international fare. As the stars light the evening sky, unwind with a cocktail by the rooftop pool, and dream of your next amazing day in the warmth and luxury of Hotel El Ganzo.
Location of Hotel El Ganzo
Hotel El Ganzo
Tiburón S/N, La Playita
23403
San Jose del Cabo, Mexico
Nearest Airport: SJD
Amenities for Hotel El Ganzo
General Information
72 Guest Rooms
Non-Smoking Property
Connecting/Adjoining Rooms
Only 16+ Years Permitted
Handicap Accessible Rooms
Dining
Pool Bar
Restaurant
Sushi Bar
On-Site Amenities
Beauty Salon
Spa on Property
Housekeeping Service
Library
Fitness Center
Sauna
Bicycle Rental
Complimentary Self-Parking
2 Golf Courses
Hamam
Outdoor Pool
Beach Club
Rooftop Terrace
Beach Amenities
Sun Deck
Steam Room
9-Hole Golf Course
Outdoor Spa Treatments
In-Room Amenities
Air Conditioning
Cable Television
Direct Dial Telephones
DVD Players
Hair Dryers
In-Room Safes
Mini Bar
Iron/Ironing Boards
Flat-Screen Televisions
Coffee & Tea Facilities
Luxury Bath Amenities
Bottled Water
Work Desks
iPads
WiFi
Activities
Bicycling
Hiking
Mountain Biking
Nature Walks
Yoga
Whale Watching
Sightseeing
Nature Hikes
Business
Meeting Rooms
24-Hour Business Center
Conference Facilities
Business Services
Nearby
Shopping
Golf
Beaches
Marina
Market
Interests
Beach
Cool Pools
Culture & Arts
Eco Friendly Luxury Vacations
Spa & Wellness
Reviews for Hotel El Ganzo
---
My husband booked this hotel for 2 nights for our early anniversary trip and our first couple getaway without our infant and toodler children. My husbamd wanted to surprise because he knew I liked the pictures online but I preferred the all inclusive resort for better savings. However, my husband wanted to sourgke Because we haven't had a vacation since 2016.... We had the 1 bedroom terrace with views of the harbor! (We paid over 300 a night) It was absolutely gorgeous but this is the only thing positive about the hotel stay. In our room there was a constant motor sound, I called the front desk and a maintenance man came and said that he believes the sound was from the laundry department below.. they offered to place me inanother room. I took the offer simply because I am a light sleeper and I wanted silence Bc this would be my first night not waking to my children in the middle of the night. Later that night while preparing for bed, we could hear every single word our neighbors spoke. They were young people having a good time but it was too loud! And I Believe the thin walls did not help. After about 20 minutes of constant loud talking and laughter from the neighbors, I called the front desk to ask if a courtesy call could be given. Nothing happened. So I asked that we move back to our former room with the loud motor sound they agreed. When we made it back, the room felt warm, but I adjusted the air and prepared for bed. About an hour later the room had not cooled down. Called the front desk again and the maintenance man came.. he didn't do anything but look at the thermostat and said give it 10 mins and the room will cool down. 10 minutes later. The room was still hot and I just didn't bother calling. I slept without the sheets that night.the next morning I called them again and had the maintenance man come by the room twice Bc the room was still hot. I refused to spend another night in heat, by this time I was so fed up with the hotel! But I didn't want to upset my husband especially since he had booked the room to surprise me. Also, the food was not the best, I ordered sushi. Afterwords I got really sick but I'm unsure if it was the sushi or the heat/lack of A/C and my sinuses. Either way I didn't order their sushi again. In all honestly all I order was fruit after I got sick. Another con of the hotel is that their service is EXTREMELY SLOW at the restaurant and room service. It took them 45 minutes just to bring me fruit. Keep in mind that this is a small hotel with about 70 rooms. Also there is no concierge desk, so you will not be able to book excursions. The hotel is very secluded with nothing within miles of the hotel. They also have a rule that you cannot being outside groceries (water,fruit) or food to the hotel! I have never heard of such!!! Needless to say, we were happy to leave the hotel and I will NEVER return. I hate that we wasted 2 our vacations days here... however, we did have 2 more days at a much better hotel. It was the same price and WAYYYY better!
---
Joaquin Omar, Israel, & Keny made our lunch and time spent swimming with our lab puppy one of our best days in Los Cabos. The food, service and setting are awesome. Bring your swimsuit and appetite. The crew will take care of the rest. Try the watermelon appetizer and sea bass entree. You won't be disappointed.
Expat2b - Los Angeles, California
---
We stayed at Hotel El Ganzo before we checked into Secrets. We were so impressed and in the end probably would have preferred staying there the whole time. The staff was wonderful. You arrive and are served this amazing smoothly with a spicey salted rim...to die for. The you get to your room and there is an exquisite dessert waiting for you. The rooms are beautiful, each one unique and some with art installations. The hallways are lined with unique art installations. The pool deck is amazing with a floating glass jacuzzi and birds flying overhead all day. There are shaded cabanas and comfy chaise lounges. There's a bar and food available on the pool deck. Beautiful music plays while you take in the views and enjoy the sunshine. There are bikes you can use to tour the marina which is filled with art installations. Theres a ferry which takes you to two different restaurants or the beach which has chaises and umbrellas for your tanning pleasure. Food can be ordered beach side. The hotel restaurant was nice, our service was soso but the food was good. The staff was always friendly and ready to assist you. We had a wonderful time and would highly recommend it.
Tiare C - Honolulu, Hawaii, United States
---
I stayed four nights in the Hotel El Ganzo. It is located in San José del Cabo in front of the Marina. The hotel is stylish and has a great roof top terrace woth an infinity pool. So it can get quite windy. The rooms are comfortabel with a hot tube and a small balcony. There is a little boat that brings you to the beach club in front of the hotel. Swimming is possible here. Breafast is good but service a bit slow. In general I can recommend the hotel.
MochiMundo - Puebla, Mexico
---
Sometimes when you do something on the fly, it really works out. We moved to El Gonzo at the last minute when a booking somewhere else wasn't satisfactory. And what a good decision!! This is a cool, unique place with a great music vibe and awesome rooftop pool. We actually stayed an extra day in Cabo (thanks Southwest for no change fees) just to spend more time here. Highly recommend it!
---