Please select your dates to see prices:
---
One & Only Palmilla in San Jose del Cabo, Mexico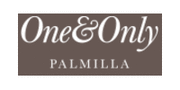 At the tip of the Baja Peninsula, the Pacific Ocean, Sea of Cortez and mountainous Baja Desert meet at a verdant oasis called Los Cabos. The One&Only Spa at the One&Only Resort, Palmilla calls this little slice of paradise home. With a gracious blend of Old Mexico and modern amenities, suites and rooms at the resort offer a sensuously elegant retreat. The Spa continues the theme of uniting ancient with modern and offers a comprehensive menu of treatments that blend Mexican, Asian and global accents for total healing and rejuvenation. From the shores of the azure Cortez, and beneath swaying palm trees, the One&Only Spa is a sanctuary dedicated to the pleasure of your senses and the rebirth of your spirit.
Beyond treatments, The One&Only offers rituals and ceremonies that take pampering to a new level. Settle into a private spa villa for a day of complete indulgence. Begin with a Spa Ritual, a process that delights your senses from your toes to the tip of your head through massage, a body wrap and aromatherapy. Polish your body to a silky shine with a Sublime Lime and Ginger rub, or soften and firm the skin on your face with an Elemis Japanese Silk Booster Facial. Refresh your muscles with massages from Thailand, Bali and Sweden, or try the ancient Asian practice of reflexology for overall wellness. Adjourn to the secluded Yoga Garden for a journey to your inner calm, or try the Fitness Center to boost circulation. A temple to your physical and mental well being, One&Only is truly a once in a lifetime experience.
Location of One & Only Palmilla
One & Only Palmilla
Km 7.5 Carr. Transpeninsular
23400
San Jose del Cabo, Mexico
Nearest Airport: SJD
Amenities for One & Only Palmilla
General Information
115 Guest Rooms
Dining
Bar & Lounge
Restaurants
On-Site Amenities
Pool
Spa on Property
WiFi
Wellness Center
Infinity Pool
Activities
Golf Lessons
Golf
Reviews for One & Only Palmilla
---
It has been years since we have been to Cabos and this turned out to be the perfect mini vacation. Close flight from San Diego but you feel like you're far far away. I would highly recommend this resort. Great hospitality, accommodating staff and delicious meals.
ffomon - San Diego, California
---
Our 5 th stay at Palmilla. We can't believe how it has improved over the years. It was great 10 years ago. It is Amazingly terrific now ! They addressed every detail and made certain that all of our needs were accommodated. We were pampered and spoiled my the incredible staff each an d every day !!
cstewart882018 - Scottsdale, Arizona
---
We absolutely loved our experience at The One and Only Palmilla in March 2018 with our young kids (5 and 2). We had previously visited the One and Only Ocean Club in the Bahamas and think the Palmilla tops it by a fair bit. The property and location are stunning. Right on a point overlooking the ocean surrounded by pristine beaches and deep blue water. The finishes and touches all around the property give it a great look and feel - everything is done very well and well taken care of. The staff are wonderful. A whole crew greets you on arrival with representatives from different functions to welcome you and inquire about your needs. In particular, there was a welcome person from the kids club - more on that later. We stayed in a Ocean Front King Suite on the first floor near the kids pool. The room was large and well set-up to have our son (5) sleep on the pull out couch and our daughter (2) sleep in a high quality crib that they provided. Plenty of space. We also had a nice sized deck outside that allowed us to enjoy the ocean sounds and view from our room. The view would have been better upstairs, but our deck was substantially larger and we didn't have to worry about the kids going over the side. There were daily food and drink amenities delivered to our room, which we enjoyed - though we did miss the afternoon champagne trolley from the Ocean Club. Our days were spent largely at the kids pool, which was really a highlight of our experience. It was fun and easy for our kids, who are of mixed swimming ability, to play in the water without stressing us out. We met several really nice families in the pool when our kids starting playing together. The service was also amazing - whether getting towels, water, etc even before we asked for it or making water balloon toys for the kids. We also did a day at the beach, which is a short walk from the pool, and enjoyed a variety of kayaks, paddle boards and snorkeling. All the equipment was new or well maintained and the staff handled getting us in and out of the water. The kids club was great - our son (5) had a blast and wanted to go there for a few hours every day. While he did play some video games there, it was always for a set amount of time (typically 30 minutes) and they were busy playing games, doing arts and crafts, etc the rest of the time. The staff was really welcoming, upbeat and fun - Alexia, Ingrid and Fernanda in particular. They also had a bunch of special easter week activities, including a carrot shaped piñata and easter party (dinner, games, etc) that were very well done. Our daughter (2) was too young to be left there, but she was welcome to stay if we stayed with her, which we did a few times for her play on the play structure. You could also hire a babysitter to stay with her there as well. While they officially say a kid has to be 4 to be left, it seemed like potty training was the big deal. The kids club is included - no additional fees. We also took advantage of the baby sitter services to have two dinners out without the kids, one on property at Suviche, which we enjoyed, and another at Floras Farm, which the hotel arranged for us. The baby sitting was seamless (with the baby sitter coming from the kids club stuff that our son already knew) and everything was easy and enjoyable. Overall, we enjoyed the dining, which ranged from light options too pretty heavy traditional Mexican. It was good to great, which it isn't always true even at luxury resorts. We took long lunches and sat along the wall looking over the ocean at Aqua, enjoying Rose and just soaking it in. One complaint on this end was that the wine list, which had some great "big" wines on it, was probably 3-5x mark-up from retail. I don't know if this is typical in Mexico, but it was notable that it was higher than we were used to seeing. We experimented around and found some reasonable bottles that we enjoyed. I also appreciated that the tip for all of these great people was included in all of the bills, including the room bill, so you didn't have to think about it all the time - in truth, there were so many people being so helpful that it would have been hard to tip appropriately otherwise. All in, we're definitely going back - and may make an annual thing of it.
Rob H - Los Angeles, California
---
The place is stunning, the food is of amazing quality (though pricey), the pool is to die for, and service is generally extremely kind and helpful. BUT (and it is a big BUT) we were there during Easter and the place was absolutely packed. As a result, having a couple of loungers by the family pool was simply mission impossible. People were bribing the pool staff (as we found out), who would then proceed (for a fee) to make the reservation of the loungers for the "A list" customers as early as 6 am. You do not stand a chance unless you are part of the A list, and we were very clearly made to feel we were not a part of that group... was it because we were a gay couple with a child? I prefer to think this was not the case, though certainly one could think that there was some of that. I did not see other families having this issue. When we confronted the pool staff about it, they were very defensive and said that "people come at 6-7 am and take a place". When we were there at 6-7 am the following day and we saw the same man just putting random stuff on behalf of people (none of the customers were there at 6-7 am, of course!), he did not even blush and just essentially told us to get lost. Hey, and you get that for over $1,000 per night! What a privilege, I tell you. Way to make you feel special. Our room was very spacious and had great view of the sea. Problem: you have upstairs neighbors, there are absolutely no soft furnishings on the floors or any insulation, so you WILL hear every time they go to the bathroom. If you are so lucky as we were to try and have our baby go for a nap at the same time as the housekeeping staff were cleaning the room upstairs, you are in for a whole ACDC concert style noise level. We struggled to have a place for dinner at the restaurants, as you have to have reservations. We ended up only managing to try Suviche for one night (after much pushing) and the rest of the time we were confined to Agua, the only place that would have us. Maybe, again, we were not "A list" enough. This is a dreamy location, the service staff are helpful and delightful with few exceptions, but there are some very serious flaws in this property that can truly spoil your time there. I will not be going back in a rush.
---
Kind and attentive service. Excellent food quality and generous quantities. The atmosphere and experience is the best. The staff and management made our enjoyment their highest priority from every level of the service team.
Kevin G - Franklin, Tennessee, United States
---