Please select your dates to see prices:
---
Golden Door in San Marcos, California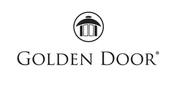 On nearly 400 acres of serene Southern California land, lies an other-worldly place called Golden Door. This unique retreat is dedicated to personal wellness, bringing world-class spa amenities, fitness facilities, and zen-like accommodations to guests who are seeking to reenergize and revive. The property is blanketed in verdant greens, Japanese-style gardens, meandering pathways and tranquil natural spaces, inspiring genuine relaxation and sensory pleasure from the moment you arrive. The Asian influence continues in Golden Door's spacious guest rooms, each of which features a private bath, meditation shrine, moon-viewing deck, and complete spa wardrobe. With a staff-to-guest ratio of 4-to-1, your every need is tended to, ensuring your stay is as carefree and unworried as possible at all times. At Golden Door you are embarking on a journey of self-reflection, healing, and nourishment for mind, body, and soul - all in a scenic and beautiful destination.
The Golden Door program encompasses fitness, inner focus, healthy cuisine, and beautifying spa treatments, taking care of you in every way. Meals feature fresh, garden-to-table fare grown right on site in organic gardens, and sourced locally from the most select farmers. From fish caught in the nearby Pacific waters, to desserts using seasonal fruit and rich homemade sauces, everything is as flavorful as it is fresh and nutritious. The property's fitness facilities include seven gyms, a trio of group exercise studios, a tennis court, and a water therapy pool - and programs range from pilates and indoor cycling, to meditative arts and private training sessions. More than 20 miles of hiking and jogging trails run around the grounds, and a wide variety of group classes make it easy to choose something suitable for your ability level and interest. Focus your mind with tai chi, qi gong, and an outdoor labyrinth, or with a selection of guided programs that help manage stress and tap into your inner conscience. The pampering spa treatments are among the best in the world, and your personal esthetician designs a regimen customized to your individual needs. Body scrubs, wraps, hydrotherapy, facials, and massages are all available under the skilled practice of professional therapists, bringing your wellness experience to new heights. Find your oasis, and escape completely, at Golden Door.
Location of Golden Door
Golden Door
777 Deer Springs Road
92069
San Marcos, California
Nearest Airport: CLD
Amenities for Golden Door
General Information
39 Guest Rooms
On-Site Amenities
Spa Services
Hiking Trails
Laundry Service
Fitness Center
Tennis Courts
3 Pools
Gardens
Personal Trainers
Meditation Spaces
Nutrition Programs
In-Room Amenities
Private Patios or Balconies
Turndown Service
iPod Docks
Luxury Bath Amenities
Activities
Cooking Classes
Hiking
Tennis
Pilates
Tai Chi
Yoga
Fitness Classes
Archery
Meditation
Wellness Programs
Interests
Hotels
Spa & Wellness
Reviews for Golden Door
---
This is the second time I have visited the Golden Door. Although the last time was 20 years ago, it hasn't changed that much! The Door is a place people visit when they need to recalibrate, or they need some mind, body healing (or maybe they just want to relax). I think the Door has a way of helping guests turn off all of life's stressors and helping them heal and reflect. I noticed that many guests there were in some sort of transition and the Door is a great place to go if you need some time to reflect, heal, etc. I also think the staff has a real knack for taking care of people, and they spoil you with daily massages, treatments, etc. It isn't fancy - very Japanese zen - but most people know that and pick the Door for the tranquility and peace it provides. Also, the chef is AWESOME and you will appreciate how great the food is. I did lose 5 pounds while I was there and felt great because was eating so clean. I also think this is a great place to visit if you are travelling alone and just want some downtime to reflect, hike, and feel great. My only wish is that they had more places to sit and relax around the beautiful Japanese gardens.
---
If you want to feel taken care of in the best possible environment, the Golden Door is the place to go. The grounds are just awe inspiring. It has not changed a lot since it was family owned, and I think it has remained relatively true to the founders' core mission. If you love spas, this should be on your bucket list!
GloriaAndLorraine - New York City, New York
---
This is a place to have absolute peace. I went last July and did not even wait one year to return. The staff help you with full and good intentions. The food is delicious and the morning hikes spectacular. The spa owns the property where you hike so the trails are well kept. Hiking tread on your shoes is very helpful at this resort. There are many activities and you certainly have your choice but the overall experience is peace.
Malinda K - Los Angeles, California, United States
---
What's not to love about The Golden Door? I took advantage of the early morning hikes nearly everyday. The food is wholesome, organic and always gourmet. I started the week nervous that the 1200 calorie diet suggested to me by my trainer wasn't going be enough, but it was just right. The staff were kind and respectful across the board from housekeeping to estheticians to kitchen staff to teachers, spirit guides and masseuses. Your relaxation and comfort is their highest priority. The yoga, tai chi and exercise classes were excellent. I especially loved the mornin stretch classes to prime my body for the activities to follow. This place is top notch. I hope to return someday soon.
Dulcinea2009 - Marin County
---
I stay at all of trip advisors #1 reviews globally, and The Golden Door deserves it number 1 ranking. The resort is like no other, and very very classy. They have been doing this for decades and the attention to detail is evident from the second you enter this very private sanctuary. The food from their world class chefs, the ingredients from their on property gardens, and bee hives , is delicious, and healthy. The staff so well trained and disciplined, and the guest are all very like minded and refined, yet from all corners of the et and backgrounds.
jim c - Dana Point, California
---