Please select your dates to see prices:
---
Cambridge Beaches Resort & Spa in Sandys, Bermuda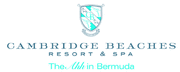 Blanketed over 30 lush, secluded acres on a private peninsula on the western edge of Bermuda, Cambridge Beaches Resort & Spa prides itself on fulfilling the Latin inscription on its coat of arms: "First and Best." The resort is the island's first cottage colony, with one of its cottages dating back almost 300 years, and it's among the best, offering luxurious accommodations in a romantic setting that has guests coming back again and again. Cottages have been named after cherished return guests and vice versa, as businesses and even children have been named after cottages by rapturous devotees. Ninety-four plush rooms, suites and cottages, each designed in a singular elegant style, offer sumptuous sanctuary with an intimate patio and/or terrace overlooking luxuriant gardens or exquisite water views. Splurge on a decadent Pool Suite with indulgent spa amenities and a magnificent panorama of the ocean and island for a chic, sensual getaway.
With the Atlantic Ocean on one side and picturesque Mangrove Bay on the other, Cambridge Beaches is nearly surrounded by water, with four idyllic beaches lining the property, including beautiful, tranquil Long Bay Beach. Bask in the Bermudan sun or get out in the sublime water—all the gear you'll need to explore, from snorkeling among the rainbow-colored fish of the reefs to sailing to the small islands nearby, can be rented at the marina next door. Back at the resort, take a lesson with a tennis pro. Practice your putt on the manicured green. Or, better yet, schedule a tee time at one of the island's world-class golf courses. Unwind at the Ocean Spa with relaxing, healing treatments in the Aquarian Bath, Experience Suites or sensual couple's rooms. Dine on delectable international cuisine at the refined Tamarisk Restaurant & Terrace, casual beachfront Breezes or poolside Shutters café, all serving menus of seafood plucked from the sea and local fruits and vegetables. You'll revel in all Cambridge Beaches has to offer—and each other.
Location of Cambridge Beaches Resort & Spa
Cambridge Beaches Resort & Spa
30 Kings Point Rd.
MA02
Sandys, Bermuda
Nearest Airport: BDA
Amenities for Cambridge Beaches Resort & Spa
General Information
81 Guest Rooms and Suites
Only 16+ Years Permitted
Dining
Poolside Dining
Outdoor Dining
3 Restaurants
Afternoon Tea
On-Site Amenities
Concierge
Spa on Property
Gift Shop
Fitness Center
Private Beach
WiFi
Sauna
Bicycle Rental
Live Entertainment
High-Speed Internet Access
Indoor Pool
Outdoor Pool
Tennis Courts
Gardens
Putting Green
Lap Pool
Steam Room
Outdoor Spa Treatments
Marina
In-Room Amenities
Bathrobes
Hair Dryers
In-Room Safes
Televisions
Iron/Ironing Boards
Marble Bathrooms
Luxury Linens
Luxury Bath Amenities
Mini Refrigerators
Radio & CD Players
Individually Designed Rooms
Activities
Bicycling
Croquet
Fishing
Kayaking
Sailing
Tennis
Scuba Diving
Snorkeling
Yoga
Bird Watching
Boating
Nearby
Historic Sites
Golf
Public Transportation
Interests
Beach
Honeymoons & Romance
Reviews for Cambridge Beaches Resort & Spa
---
We checked in for a 4 day stay for a birthday weekend. From checkin, the turtle bay cottage, the food, spa and service was outstanding. We can not wait to go again. The only thing we didn't have and would be nice in the suits would be a microwave. 5 stars all the way
---
Mrs. & I had a lovely first visit to Cambridge, after over a dozen other visits to Bermuda over the last 22 years. Four perfect days of peace and quiet, and some beach time after the usual long New England winter, have us ready to start working on getting our name on the repeat visitors wall. Our room was very large, with a HUGE bath with a giant jetted tub and large separate shower. View from the room was of Mangrove Bay, leaving no doubt where we were every time we looked out the window and saw those stunning Bermuda blues in the water. Also very large balcony overlooking the bay and the grounds which, unfortunately, we didn't get to use very much due to our visit coinciding with some gusty weather. Dined on property three of our four nights, Tamarisk being the only open option (though we were told that at least one of the other two is usually open by then, but we could see there were still some repairs going on from recent storm damage). Everything we tried was great, though they might want to offer diners the option of less-than-well-done fish. Different soufflé every night made dinner feel even more special. Breakfast buffet is plentiful and varied, and the lady at the omelet station was a joy, and fast! Service at both dinner and breakfast was professional and cheerful. Staff overall was very warm, but professional, from check-in through room attendants, maintenance folks, the bartenders at Peg Leg, to the bellmen. Oh, and speaking of Peg Leg, one evening we met a couple of folks from Oxford, England there - Loved chatting about our shared favorite BBC mysteries with them, all three of which are set in Oxford (They agreed with us on the one key learning from those shows - Do not go near the canal!). Mrs. had a nice long massage at Cambridge's spa one morning, which she said was wonderful, while I took advantage of her absence to indulge in my version of a spa treatment, a nice long walk. Cambridge is located at the perfect spot for that - Out in "the country", with plenty of beauty to see and a few people to greet while you're out and about. Walked across Somerset Bridge and a bit beyond and back, looking at the water, saying hello to people, running across some goats and chickens, admiring the homes, just "being" - I truly think I was more relaxed from that than my wife was from her massage! We spent some time at the main beach, which is just beautiful, and usually soooooo quiet (Except for one day, when we could hear the buzzing of kite tails out toward Daniel's Head for hours). One afternoon we even saw fourteen or so longtails gliding over the water, checking out the low cliffs, just, well being the beautiful creatures they are. Took advantage of the indoor pool one afternoon, also, had it completely to ourselves! The shuttle to Dockyard is tremendously convenient - Having purchased our ferry/bus passes, we were able to grab a ferry to town for some shopping and an al fresco lunch at my favorite Bermuda restaurant (Harry's - Review for this visit soon!). Taking the bus back from town allowed us to grab a couple cold ones and some snacks at the Somerset Country Squire and then BOTH enjoy the lovely walk back to Cambridge. I could go on for so many more paragraphs, but, as you've surmised, we WILL become repeat guests at Cambridge Beaches! Maybe not for all of our Bermuda visits, as some of our other regular haunts have their charms too, but for a quiet spring getaway, with great service and amenities, in a gorgeous setting, Cambridge is, as above, exactly what we need.
---
It's a very odd place, Bermuda. Stuck in a time warp and rather complacent, it needs a good nudge to get the whole place to up its game. This hotel is no exception. We had booked one of the better rooms and were shown to something that was absolutely unacceptable. I suppose you'd call it a suite - it had a bedroom and separate good sized sitting room but was shabby with ill-fitting filthy windows, curtains that didn't pull properly, tiled cold floors with no rugs of any shape or size to break the monotony, terrible old pillows and a sofa with a stained cover on it. We were furious. The hotel was apparently full with young computer geeks on a corporate jolly so we had to wait to be rehoused until the following day. We contemplated checking out and going elsewhere but, frankly, because the place is right at one end of the island and to get anywhere else after the longish flight we'd already had would have been tiresome, we decided to stay. Day 2 found us in a vastly better situation. The exact same room category but, presumably, a refurbished room. Everything about it was great. I cannot understand how anyone can think for a solitary moment that it's acceptable to try and shift the original room and you would have to be stupid to accept it. The rest of our stay swung along pretty well. The staff were all very charming, particularly the 3 Indians who were shipped in for the season. The food in the rather dreary restaurant was fine but limited and the bar staff were puzzlingly unfamiliar with the making of any kind of cocktail. There is really nothing sophisticated about the hotel or the Island and there is a real whiff of decay everywhere. The one magnificent and arresting memory I will have is of the sensational colour of the sea. It is unlike anywhere else. We ate out twice. Once at the Waterlot - eye-wateringly expensive and absurdly pretentious in that old fashioned '70s way, and the second time at somewhere called Four Ways. Again unchanged since the last century and felt rather grubby, as does everything. I can't really understand why. The island is home to great wealth and there doesn't appear to be any real poverty and yet . . . . .
---
This was our first trip to Bermuda and we thoroughly enjoyed our stay at Cambridge Beaches. First and foremost, I have to commend the staff. Without exception, the resort employees were friendly, helpful, and attentive. This includes everyone with whom we came into contact during our stay at the restaurants, bar, and transportation. I thought the service in the restaurant was outstanding and we enjoyed the food and the view. Zach, who brought us to our room, and Dustin, the shuttle driver, were very informative and helpful. Our ocean view room had a wonderful view from the terrace and the room itself was quite comfortable. We enjoyed the fact that we weren't in a high rise, modern resort. There was a leisurely, relaxing atmosphere about the resort which was quite charming. Our goal for this vacation was to relax and escape the seemingly never-ending winter of New York and our stay here accomplished that. If, however, you are interested in night life or dining in Hamilton, Cambridge Beaches may not be your best choice due to it's location at the western end of Bermuda and the high expense of taxis on the island. We used the ferry to get to Hamilton but we were somewhat limited by the ferry schedule and the hotel shuttle times. I was disappointed that the ferry to St. George was not yet operating this early in the season. If we return to Bermuda, I would definitely consider a return visit to Cambridge Beaches.
dannyo62003 - Long Island, NY
---
Oh I feel very fortunate to have stayed at Cambridge Beaches. If Trip Advisor did offer half points then it would be a definite 4.5 stars. I have been a bit strict on the marking just because of 2 points. One being that in April, only 1 restaurant was open (which is where breakfast was held), Breezes and Shutters restaurants were both closed so this left you with no choice. In jest, I mentioned to the serving staff that I couldn't read the menu as it was so dark and they agreed they couldn't either. The second issue - as I suffer with a bad back, (sadly I got a slipped disc on the very first morning) and ended up having to sleep on the floor the whole time as the mattress was not supportive. Now that aside if ever there was place to get a slipped disc this is the place, because the view was so glorious I couldn't help but be grateful to see it. Our room looked out over Mangrove Bay. At least I could lie on the sun lounger with a blanket over me and enjoy it. Ok the weather was not great, but no one is responsible for that. I also loved 100% the birds chatting away by our balcony and looking for a few nibbles. They almost fed from my hand. This gave me a lot of pleasure whilst in agony. Another absolute positive is the positivity and happiness of all the staff. I said if I could bottle what they have it would sell and make a fortune. It was not fake, they have such a warm and caring attitude that to date I have never experienced to such a degree. As an example; the shuttle driver learning of my bad back lent me his own ice pack, the lady who cooked the eggs at breakfast stopped to show me some exercises I could do to help my sciatic nerve. And finally it is all about the pink & white and starry night. The bungalows/rooms are all painted the same colour - pink and white and look so pretty and conforming and then when you combine this with the most stunning sunset and twinkling night sky what is not to love about all that.
Caroliom - Isle of Man, United Kingdom
---