Please select your dates to see prices:
---
Cambridge Beaches Resort & Spa in Sandys, Bermuda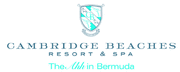 Blanketed over 30 lush, secluded acres on a private peninsula on the western edge of Bermuda, Cambridge Beaches Resort & Spa prides itself on fulfilling the Latin inscription on its coat of arms: "First and Best." The resort is the island's first cottage colony, with one of its cottages dating back almost 300 years, and it's among the best, offering luxurious accommodations in a romantic setting that has guests coming back again and again. Cottages have been named after cherished return guests and vice versa, as businesses and even children have been named after cottages by rapturous devotees. Ninety-four plush rooms, suites and cottages, each designed in a singular elegant style, offer sumptuous sanctuary with an intimate patio and/or terrace overlooking luxuriant gardens or exquisite water views. Splurge on a decadent Pool Suite with indulgent spa amenities and a magnificent panorama of the ocean and island for a chic, sensual getaway.
With the Atlantic Ocean on one side and picturesque Mangrove Bay on the other, Cambridge Beaches is nearly surrounded by water, with four idyllic beaches lining the property, including beautiful, tranquil Long Bay Beach. Bask in the Bermudan sun or get out in the sublime water—all the gear you'll need to explore, from snorkeling among the rainbow-colored fish of the reefs to sailing to the small islands nearby, can be rented at the marina next door. Back at the resort, take a lesson with a tennis pro. Practice your putt on the manicured green. Or, better yet, schedule a tee time at one of the island's world-class golf courses. Unwind at the Ocean Spa with relaxing, healing treatments in the Aquarian Bath, Experience Suites or sensual couple's rooms. Dine on delectable international cuisine at the refined Tamarisk Restaurant & Terrace, casual beachfront Breezes or poolside Shutters café, all serving menus of seafood plucked from the sea and local fruits and vegetables. You'll revel in all Cambridge Beaches has to offer—and each other.
Location of Cambridge Beaches Resort & Spa
Cambridge Beaches Resort & Spa
30 Kings Point Rd.
MA02
Sandys, Bermuda
Nearest Airport: BDA
Amenities for Cambridge Beaches Resort & Spa
General Information
81 Guest Rooms and Suites
Only 16+ Years Permitted
Dining
Poolside Dining
Outdoor Dining
3 Restaurants
Afternoon Tea
On-Site Amenities
Concierge
Spa on Property
Gift Shop
Fitness Center
Private Beach
WiFi
Sauna
Bicycle Rental
Live Entertainment
High-Speed Internet Access
Indoor Pool
Outdoor Pool
Tennis Courts
Gardens
Putting Green
Lap Pool
Steam Room
Outdoor Spa Treatments
Marina
In-Room Amenities
Bathrobes
Hair Dryers
In-Room Safes
Televisions
Iron/Ironing Boards
Marble Bathrooms
Luxury Linens
Luxury Bath Amenities
Mini Refrigerators
Radio & CD Players
Individually Designed Rooms
Activities
Bicycling
Croquet
Fishing
Kayaking
Sailing
Tennis
Scuba Diving
Snorkeling
Yoga
Bird Watching
Boating
Nearby
Historic Sites
Golf
Public Transportation
Interests
Beach
Honeymoons & Romance
Reviews for Cambridge Beaches Resort & Spa
---
My husband and I spend 5 days at Cambridge Beaches in April in a Superior Oceanview Suite. The room was very spacious and well furnished and very clean. We did have a few creepy crawlers but they were taken care of. It didn't bother us much! The grounds and beaches at the property are beautiful and it is nice to have the options of sitting facing different parts of the ocean. You get a beautiful sunrise and sunset and always have an option that is out of the wind to sit. We really enjoyed the indoor pool as well. It was raining a couple days during our stay and we spent time relaxing at the indoor pool and spa. A lovely option you don't get at a lot of resorts. The only downfall of the property was the food. Only one restaurant was open when we were there and it was very high priced and formal. To get a basic meal (fish and chips, burger, local fare) you needed to walk or drive into the town. Breakfast as ok, but the same each day and no local dish options. All in all, a great option in Bermuda! We really enjoyed our time!
Brittany P - Burlington, Ontario, Canada
---
We just got back from a two night stay here. We went for our 10th anniversary. The location is beautiful and somewhat remote—pink cottages dotting green grounds, with a variety of amenities. It's not the most modern of places, but it has tons of classic traditional charm, and the views and set up are absolutely lovely. We stayed at the Oleander cottage which is highly recommended. It's a lovely one bedroom cottage that is centrally located, but yet has its own path down to one of the beaches. We are at the beach club breezes, which was excellent. The other food was fine, but not amazing. We ate off the resort a few meals, and that's a nice way to break up the resort meals. All in all, and absolutely perfect way to spend a short couples weekend. We will be back!
frannyzon - Cambridge, MA
---
My husband and I (both 32) visited Bermuda for the first time during the last full week of April (21-28) and stayed at the lovely Cambridge Beaches. The resort was everything we expected (I ready almost every single review on here haha). Arrival: I contacted the resort prior to our arrival to arrange for transportation from the airport. Everything was supposed to be squared away, and we were to be greeted by someone in the arrival area of the airport with our name on a sign. Well, we arrived about 45 minutes ahead of schedule and flew through customs and baggage claim. No one was waiting for us, but it could be because we were so early. Despite this, turns out there are always several Cambridge drivers waiting at the airport (at least they were on our day), so someone quickly scooped us up and off we went. It was just shy of an hour from the airport to the resort, but it is a stunning ride. Cost about $75-80 after tip. Check-In: You can immediately see how gorgeous the resort grounds are as you pull in! Bright pink buildings, beautiful trees and plants, and perfectly manicured lawns. We were greeted by friendly bellhops who led us into the main house for check-in. We were given a yummy Rum Swizzle while we checked-in. Check in is at 3 (I think), and we were there by 1, so our room wasn't ready. But we were give a brief overview of the property with a map and shown where our room would be, and we set off to explore. They kept our luggage for us. We were told prior to arrival that we would be upgraded based upon availability, but there was no availability sadly! Either way, we booked an ocean view room, so we were still excited. Room: After exploring the resort and enjoying a Dark-N-Stormy from Shutters by the pool, we checked back in with staff around 2 to find that our room was ready! Our luggage was loaded onto a golf cart and we hopped on and were brought to our cottage. We stayed in Hunt North. It was HUGE! Large entry way with ice bucket, cups, and coasters, king size bed, love seat, chair, coffee table, several dressers, desk with coffee maker (Keurig) and iHome, makeup vanity, big closet, and large bathroom with double sink, and huge walk-in rain shower (no tub). The cottage was a corner unit, so we actually had two siding glass doors and patios. I was a little bummed at first because our ocean view was blocked by huge hedges. We thought about requesting a move, but it ended up being a blessing in disguise. Because of the hedges, our outdoor space was very private. There are always lots of people milling about and enjoying the property, so some of the ocean views patios are exposed to the other guests who are walking by. We had our tiny secluded corner to ourselves! Beaches/Pools: We spent time at all 4 beaches. Long Bay beach was our favorite as Breezes Bar and restrooms were close. Beach service was also lovely. We had GORGEOUS weather despite the forecast calling for wind and rain. We had bright, sunny skies. Though it was only 70 degrees, it felt warm in the sun. We even swam and snorkeled in the water - it was chilly to get in, but you quickly got used to it. We didn't use the outdoor pool, but we enjoyed the indoor pool and hot tub. Very relaxing with spa music to end a long day at the beach. Words cannot accurately describe the amazing color of the water (nor do pictures do it justice). We have traveled to many islands, and we have never seen anything like this! Crystal clear water! Food/Drink: We brought in the allowable amount of alcohol from duty free (bottle of wine and spirits each). The resort also provided us with a bottle of red wine and a HUGE piece of chocolate cake upon arrival (it was our 2 year anniversary and my birthday)! Drinks from all the bars are well-made and delightful. Will run you anywhere from $10 to $15 which is not bad by Bermuda standards. On the first evening, we walked to the local grocery store (very easy and beautiful 10 minute walk). We loaded up on mixers and lunch food (sandwich bread, meat, cheese) and other snacks. We started every morning with the expansive and delicious breakfast. Breads, pastries, cereals, yogurt, cold cuts, omelette station, scrambled eggs, hash browns, bacon & sausage, pancakes, french toast, waffles, beans, tomatoes. So much delicious food to choose view, and the view is impeccable (served in Tamarisk). After breakfast, we would go back to the room (which was cleaned while we were out) and made cocktails from the items were brought/bought (house keeping always filled our ice bucket). We also brought tall, skinny insulated mugs that were wonderful for the beach. We still indulged in the resort cocktails as well, but it was nice to have our own. For lunch, we ate at Shutters one day, but for the most part, we went back to the room and made sandwiches. We were there just as they were shifting seasons, so Breezes wasn't opened for dinner yet (but it did open for lunch mid-way through our trip - didn't get to try it though). We ate at Tamarisk twice and did room-service 3 times which is the Shutters menu. Room service was great! They brought a white table close and set up a ful table seating for you! Didn't feel like your standard hotel room service, felt like a private, beach view restaurant. We ate off the resort two nights (in Hamilton and at the Dockyard). When we were hanging out at the Port O Call bar (in the main house by Tamarisk), it looked like you could order from the room service menu and enjoy dinner there! Tamarisk was delicious! However, next time, we will return when it is full season so that we have another dinner option! Amenities: We booked a couples massage at the spa and it was AMAZING! I did the 50 minute Swedish and my husband did the hot stone. Cannot recommend enough. We also enjoyed the shuttle to the dockyard which we took to catch the ferry to Hamilton for an excursion we had booked. We also cabbed there one night after missing the last ferry (will run you abut $20 with the tip). House keeping was wonderful. Always cleaned the room early and provided ice, plentiful bathroom and beach towels. They also come back for turn-down service every night and replace towels if needed and pull bed back. Each night they leave a little info card with information about Bermuda or the resort. I looked forward to them each night and saved them all! H20 sports is right on the property, and we took advantage of that! We rented a motor boat for 5 hours one day and had the time of our lives (wrote separate review). So convenient being right on the property. We didn't indulge in the putting green or croquet, but we saw many who did. The property is large and many of the beaches have steep stairs or hills to get to them, so keep that in mind. You can always call the front and they will send one of the golf carts to tote you around. I found the WiFi to be fast and reliable! I was able to Facetime my family from the beach! Talk about make them jealous! haha Grounds: As almost every review mentions, the grounds are stunning. There wasn't a day where we didn't see the landscaping team working on one thing or another. From flowers, to the grass, to the palm trees and bushes, it's just lovely. Check-Out: Our flight left at 8 am, which sadly meant that we had to leave the resort by 5/5:30 am :( The front staff called the day before and arranged airport transportation for us. At that early in the morning, the front staff wasn't open yet, but there is a night staff who was waiting for us. He said we could've called and he would have come to get our luggage for us, but our cottage wasn't far from the main house so it wasn't a big deal. I am certain that we will return! We will probably book an Ocean View Deluxe next time, as they all had phenomenal views! I cannot recommend enough!
Alice G - Lancaster, Pennsylvania
---
Stayed at Cambridge Beaches for 6 days and was continually impressed with the staff and food services. Everyone I cam in contact with was especially pleasant and helpful. Food at Tamarisk was exceedingly high quality, though somewhat on the expensive side, but very well prepared and presented. Breakfast was outstanding. Even though is was a standard buffet each day, there were several choices and you could even supplement by asking for non-buffet items if you wanted. We were extremely pleased with our accommodations and the resort as a whole. We definitely will be back.
NoYips - Milford, Delaware
---
We went to this Hotel for our honeymoon 31 years ago and wanted to enjoy the experience again We travel a lot and like writing nice reviews. In this case many things went wrong. The firsr night the toilet would not stop flushing. The TV did not work properly for the first two days. The door to our room jammed and we were stuck. House keeping did our room when they felt like it. Breakfast was just OK. Dinners were well presented, but poor selection and nothing healthy. I am partly disabled and there are steps everywhere and the place is definitely not suitable for people withmobile difficulties. It is very expansive butit is very beautiful furnished in a Colonialstyle. The management was anxious to please and dealt with all the Problems, but it did make our holiday stressful. We booked a year in advance, but would have saved about 400 dollars if we had booked later. When we got our bill-it was very wrong. They blamed it on their computer.
---