Tell us how much you want to pay per night for your stay at this hotel. Only you will see your offer and you'll find out instantly if it is accepted.
Number of nights left at auction prices:

11

Room: Almeria King Bed or Almeria Queen Bed
Included: 13.05% Tax and Complimentary Wi-Fi.
Not Included: Any additional applicable taxes, surcharges and fees are payable to the hotel directly. $30 daily resort fee
How it works
You can make up to three offers for your stay date_in to date_out.
Valid Travel Dates: Apr 12, 2018 - Dec 29, 2018. Travel must be completed by

Dec 29, 2018

or will be forfeited. No extensions will be offered.
Minimum of 2 consecutive nights
Hotel stay is for single/double occupancy, subject to specific inventory availability for stated room category and valid for room-only accommodations (unless otherwise noted).
Reservations must be made through Preferred Hotels & Resorts Redemption Desk only. Please do not contact the hotel directly.
Reservations are not confirmed until a confirmation number has been issued by Preferred Hotels & Resorts.
Auction hotel stay is non-refundable and cannot be combined with any other offers.
Your offer was low but close!
Would you be willing to pay $ per night?
You already made an offer on this hotel which was accepted. If you want to make another offer for this hotel, you may do so after 48 hours. If you have questions, please visit our support area here.
Or book now on one of these sites:
Please select your dates to see prices:
---
Hotel Californian in Santa Barbara, California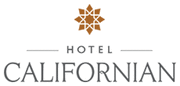 Set in beautiful Santa Barbara, with the sprawling Pacific on one side and downtown Santa Barbara's bars, galleries, and boutiques on the other, Hotel Californian is the new center of Santa Barbara's waterfront. The iconic hotel made its debut in 1925 before being destroyed by an earthquake. It has now been rebuilt, incorporating the façade of the original hotel and featuring Spanish Colonial Revival architecture and modern Moorish interior décor from celebrity designer Martyn Lawrence Bullard, whose aim is to ensure that no two rooms are alike. A part of the LVX collection of Preferred Hotels & Resorts, this stunning hotel is made up of three buildings; The Californian, The Mason, and The State building. Spacious guest rooms and suites enjoy luxurious finishes like tufted headboards, leather benches and custom cocktail bars.
Explore the city's vibrant Funk Zone, hop around wine tasting rooms, or stroll along the beautiful beach just steps from your room. Santa Barbara is a coastal city and home to the beautiful Santa Ynez Mountains. Visit Stearns Wharf, the 145-year-old iconic wooden pier that is a landmark in Santa Barbara. For some pampering and the ultimate relaxation, make sure to stop by the hotel's spa for an invigorating paradise complete with four treatment rooms, a private courtyard, and a fitness center. After a long day of exploring, make sure to delight the palate at the onsite restaurant showcasing Mediterranean and contemporary American cuisine from Chef Alexander La Motte. Every dish emphasizes local ingredients and outdoor seating is available.
Location of Hotel Californian
Hotel Californian
36 State Street,
93101
Santa Barbara, California
Nearest Airport: LAX
Amenities for Hotel Californian
On-Site Amenities
Concierge
Complimentary WiFi
Reviews for Hotel Californian
---
Amazing design, beautiful room, great service and all the restaurants were good. Ian Soleiimani, my reservations agent, was extremely helpful at describing the essence of the property and finding the appropriate room for me.
---
I'm trying to decide what my favorite thing is about this hotel. I'm a luxury travel consultant. I've stayed in 5 star hotels all over the world. The staff is excellent and friendly. The rooms and property are outstanding. The dining experiences at The Goat Tree and Blackbird were delicious! I had the best ham and cheese sandwich of my life at Goat Tree! Our amazing dinner at Blackbird was an experience not to be missed. Our waiter, Tim was attentive and willing to spend time taking about the menu. General manager, Drew, came around to make sure our meal was perfect! The atmosphere is casual and laid back, but the food is elegant, sophisticated and unique. Farm to table and outstanding. The rooftop pool is beautiful with a view that can't be beat. The view is just a reminder of the perfect location of this beautiful hotel across the street from Stearns Wharf and the beach! And probably my favorite thing and the reason everyone should patronize this hotel - they opened their doors to house their local neighbors during the fires last December and the floods that followed in January in Montecito. Kudos to the fine management team at The Hotel Californian!
trvltess - Tempe, Arizona
---
If you're visiting Santa Barbara, this is by far the best place to stay. * Amazing staff * The rooms are luxurious and spacious. * The pool and hot tub has an amazing rooftop view and A+ drinks. * The Funk Zone is one of the coolest neighborhoods anywhere in California. * Amazing wineries and breweries. Fantastic food everywhere. Becoming a "must see" neighborhood. * Steps to the ocean and can walk on the beach & go for jogs on the water.
---
Absolute eye candy every where you look. This hotel has top notch service and yet it's a laid back atmosphere...when "not exactly the Ritz" is a complement! Likewise, the restaurant Blackbird perfectly balanced sophistication with a relaxing atmosphere and fantastic food. Love this hotel!
kdknight87 - Milwaukee, Wisconsin
---
Pool area boasts beautiful ocean views and the hotel rooms are spacious, well maintained, and stylish but not gaudy. Midweek in April was quiet, though some bachelorette parties arrived on Thursday evening and were noisy. I asked for a complimentary upgrade and received one. Bikes are available as well.
parispolly - Paris, Ile-de-France, France
---