Please select your dates to see prices:
---
Eldorado Hotel & Spa in Santa Fe, New Mexico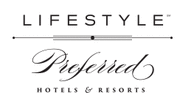 Nestled in the heart of New Mexico, in desert highlands as beautiful and picturesque as a damask rose, is the luxurious Eldorado Hotel & Spa part of the Lifestyle collection of Preferred Hotels & Resorts. In the center of downtown Santa Fe, this pueblo revival-style hotel surrounds you with plush and elegant accommodations designed to ensure a beautiful stay. With warm earthy tones, and views of the Sangre de Cristo Mountains in the distance, the desert becomes an enchanting, relaxing escape. Gaze out over the brilliant hues as the sun sets purple over the sands, and relax on your terrace enjoying a cocktail. Between the fabulous accommodations and modern accouterments, New Mexico has never been this inviting. At the Eldorado Hotel & Spa, your desert oasis awaits, and your vacation is just beginning.
Recline near the rooftop pool and soak in the invigorating rays of sun, or maybe indulge with a massage at the Nidah Spa for a relaxing morning. If you prefer a little adventure stroll through nearby Santa Fe Plaza to marvel at Spanish-colonial era buildings, and the beautiful Loretto Chapel. If you are looking for some exciting outdoor activities, head to the nearby Sangre de Cristo Mountains. Hike or bike the stunning mountain trails in the summer months, and ski or snowboard down its fantastic runs in the winter. For a truly breathtaking experience, take in Santa Fe and the mountains from high above with a beautiful ride in a hot air balloon. Or to experience a taste of New Mexico, literally, take an exciting class at the Santa Fe School of Cooking. Learn how to mix spices and cook in true southwestern style as Spanish, Mexican, and Native American cuisines are exquisitely taught. After a wonderful class, sate your appetite with a meal at Old House Restaurant. Presenting a seasonal menu, made from the freshest ingredients, this restaurant in the Eldorado Hotel is a perfect place to conclude the day. With a fabulous day behind you, return to your room as the sun goes down. Retire to your plush room at the Eldorado Hotel, and with a smile on your face, drift to sleep imagining the next beautiful day in the desert.
Location of Eldorado Hotel & Spa
Eldorado Hotel & Spa
309 West San Francisco Street
87501
Santa Fe, New Mexico
Nearest Airport: ABQ
Amenities for Eldorado Hotel & Spa
General Information
219 Guest Rooms
Pet Friendly
Dining
Restaurant
Room Service
Bar & Lounge
On-Site Amenities
Concierge
Shuttle Service
Spa on Property
Laundry Service
Fitness Center
Sauna
Multilingual Staff
Valet Parking
Rooftop Pool
In-Room Amenities
Turndown Service
Bathrobes
Flat-Screen Televisions
Business
Business Center
Conference Facilities
Family
Children's Amenities
Nearby
Historic Sites
Shopping
Art Galleries
Museums
Restaurants
Golf
Parks
Interests
Culture & Arts
Hotels
Reviews for Eldorado Hotel & Spa
---
The ElDorado hotel may have been a jewel in the 50's, but it has become old and tired as of late. Most rooms overlook roofs or utility sheds, with small widows that bring in little light. The rooms feel dark and dreary. I was on a trip with 40 woman who, most of whom tried to be upgraded to a room with more light. On average, they saw three rooms. None of which was any better. I could actually hear my next door neighbors' conversations and they were not loud. The staff was minimal, especially the bellmen. Most of us had to carry clubs and suitcases to rooms because the staff wasn't available. In the dining room, the staff was untrained, choosing to congregate in a corner rather than serve its patrons. When I left, early one morning, there were 2 people in the entire hotel on duty: a manager and a bellman. There were 8 of us leaving at the same time to catch a plane. Self reliance always kicks in in time of panic. We dragged clubs and suitcases down through the lobby, as the manager sat watching. I like Santa Fe, but I would never stay here again.
pacolbert - Fort Lauderdale, Florida
---
This could be an outstanding property, but the inexperienced (and sometimes surly) staff really keep it from its full promise. The rooms are spacious but starting to show wear (peeling wallpaper in the bathroom and carpets that should be replaced). The biggest problem is generally well-intentioned but woefully inexperienced staff. The restaurant: Don't bother to eat at Agave, the on-site restaurant. The menu is extremely limited and the kitchen staff doesn't have a strong sense of quality. When my husband and I sent back a dish due to lack quality and asked that ti be removed from the bill (with smiles and graciousness), the waiter actually became defensive and argued with us about our assessment. He did not, as an experienced waiter would have, asked if he could get us something else. Nt worries, it didn't kill me to go without a meal for one evening. Room service: Before leaving Agave, my husband asked that a bottle of prosecco be sent to our room. After 40 minutes, we learned that they had simply forgotten about our request. Same with our request to have someone come up and light the fireplace (required by the hotel). A young kid arrived almost an hour later and proceeded to fill our room with smoke. He left without offering any assistance, and I had to pour water on the wood to put it out. We had to sleep with the patio door wide open, and I had a raging asthma attack as a result and feared that my husband would have to bring me to the emergency room around 2 p.m. I'm skeptical that their spa services will be any better, and I'd definitely think twice before entrusting them with a big event like a wedding. Other than the surly waiter, I'd say the young and apparently inexperienced staff is well-intentioned but simply in great need of training as well as mature, seasoned management on-site to guide them. Bottom line, the property's marketing makes big city promises but delivers small town execution.
---
I stayed at this hotel during my business trip. It had nice ramp that helped carry luggage to their front lobby instead of going up the stairs with the luggage. The lobby was very pretty, nicely decorated. The front desk staffs were very nice, friendly and helpful. Their gym is small but ok, had all the basic equipment. They had men and women locker room in there too, with shower, bathroom and even sauna in the women's locker room! There was a rooftop pool and Jacuzzi, didn't get to enjoy these, but they looked really nice and clean. There were 2 small water bottles in the room for free, which is always a plus. What surprised me was that they had lots of these small water bottles in the ice bucket in the lobby, next to some apples. We don't see that often. In a hot, dry area, this was very much appreciated. Water pressure of the shower was horrible. Worst ever! I wonder if my room just had bad water flow through the shower, or if everyone had the same water pressure? The furniture in the room looked old. Doors of the cabinets don't close properly. Didn't have much of a view from the room, but it was quiet. My room was on the 4th floor, and there was no ice machine in the "ice/vending machine" Room on the 4th floor... I asked the front desk staff about it, and they said that there is one somewhere on this floor, but it is easier to find it on another floor. I got ice from 3rd floor. If they know the ice machine is hard to find on the 4th floor, why don't they move it to the ice/vending machine room??? This hotel seems to be pet friendly hotel... can hear barking in the hallways, and sometimes in my room. The hotel is in great location, waking distance to most everything like shopping, galleries, restaurants, etc. Overall, it was a pleasant stay. Good enough for a short business trip.
foodlovergirlny - New York City, New York
---
First off all of the staff that we encountered were super friendly, very helpful, kind and went above and beyond to accommodate our needs. Amy and another young lady (can't recall her name) in the front desk were very helpful and super attentive. Secondly the room was nice, had a decent view and very cozy. Last but not least the bar was great, David the bartender was very knowledgeable about the area, gave great suggestions on what to check out, knowledgeable about his drinks and was a great people-person. Loved the overall experience, definitely will return to this hotel.
---
Stayed for two nights - the best rooms are on the 5th floor was originally in a standard room then asked to be upgraded to a room with balcony and kiva - the staff made our visit exceptional from the front desk to the valet -the hotel location is excellent; close to the best shopping near the square and the shops along Guadalupe
---