Please select your dates to see prices:
---
Eldorado Hotel & Spa in Santa Fe, New Mexico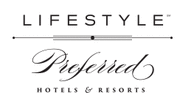 Nestled in the heart of New Mexico, in desert highlands as beautiful and picturesque as a damask rose, is the luxurious Eldorado Hotel & Spa part of the Lifestyle collection of Preferred Hotels & Resorts. In the center of downtown Santa Fe, this pueblo revival-style hotel surrounds you with plush and elegant accommodations designed to ensure a beautiful stay. With warm earthy tones, and views of the Sangre de Cristo Mountains in the distance, the desert becomes an enchanting, relaxing escape. Gaze out over the brilliant hues as the sun sets purple over the sands, and relax on your terrace enjoying a cocktail. Between the fabulous accommodations and modern accouterments, New Mexico has never been this inviting. At the Eldorado Hotel & Spa, your desert oasis awaits, and your vacation is just beginning.
Recline near the rooftop pool and soak in the invigorating rays of sun, or maybe indulge with a massage at the Nidah Spa for a relaxing morning. If you prefer a little adventure stroll through nearby Santa Fe Plaza to marvel at Spanish-colonial era buildings, and the beautiful Loretto Chapel. If you are looking for some exciting outdoor activities, head to the nearby Sangre de Cristo Mountains. Hike or bike the stunning mountain trails in the summer months, and ski or snowboard down its fantastic runs in the winter. For a truly breathtaking experience, take in Santa Fe and the mountains from high above with a beautiful ride in a hot air balloon. Or to experience a taste of New Mexico, literally, take an exciting class at the Santa Fe School of Cooking. Learn how to mix spices and cook in true southwestern style as Spanish, Mexican, and Native American cuisines are exquisitely taught. After a wonderful class, sate your appetite with a meal at Old House Restaurant. Presenting a seasonal menu, made from the freshest ingredients, this restaurant in the Eldorado Hotel is a perfect place to conclude the day. With a fabulous day behind you, return to your room as the sun goes down. Retire to your plush room at the Eldorado Hotel, and with a smile on your face, drift to sleep imagining the next beautiful day in the desert.
Location of Eldorado Hotel & Spa
Eldorado Hotel & Spa
309 West San Francisco Street
87501
Santa Fe, New Mexico
Nearest Airport: ABQ
Amenities for Eldorado Hotel & Spa
General Information
219 Guest Rooms
Pet Friendly
Dining
Restaurant
Room Service
Bar & Lounge
On-Site Amenities
Concierge
Shuttle Service
Spa on Property
Laundry Service
Fitness Center
Sauna
Multilingual Staff
Valet Parking
Rooftop Pool
In-Room Amenities
Turndown Service
Bathrobes
Flat-Screen Televisions
Business
Business Center
Conference Facilities
Family
Children's Amenities
Nearby
Historic Sites
Shopping
Art Galleries
Museums
Restaurants
Golf
Parks
Interests
Culture & Arts
Hotels
Reviews for Eldorado Hotel & Spa
---
At 62 and 69 years of age, we eloped from our hometown of San Miguel de Allende to Santa Fe, NM. When we arrived, we told the Front Desk clerk, Christine, that we were here to get married, then we went out to lunch and a long stroll. When we came into our room, Christine had delivered a congratulatory gift - drinks and snacks, but more importantly, a thoughtful and personalized congratulatory note welcoming us. Our comfort zone during one of the happiest times of our lives is beaming. Thanks, Christine; thanks El Dorado.
Patrice W - San Miguel de Allende, Mexico
---
Great location. Helpful staff. Don't get the fireplace. ... tiny and not worth it. Staff doesn't replenish tea and sugar/ sweet & low. Frustrating. Breakfast omelettes are great in the restaurant. Workout room is small but clean with good equipment.
zachariah2016 - Houston, Texas
---
Arrived in Santa Fe after a long day and multiple plane changes, only to find our hotels restaurant was closed. Agave was across the street and decided we would try it. The service and food were both amazing! Our server Lahoma S. simply made our day. We had amazing cocktails and shared a couple of small plates. Our server also gave us some inside local recommendations. We tried them all and were not disappointed. Thank you Agave Lounge and Lahoma for saving our first day in Santa Fe!
rew182461 - Bensalem, Pennsylvania
---
The hotel is in a great location but the room was poorly lit which was frustrating. There was a huge mirror in the bathroom that we could not use because the was no light near it. Additional lighting would go far here. The front desk staff, spa staff and concierge were all very friendly but i had a very bad experience with holly, the bartender at the bar in the rear of the hotel. We were there for a short period between the wedding we attended and the dinner afterward. She poured my partner a drink of vodka on the rocks and then when he briefly walked away from the table it was cleared by the staff. He explained what had happened and she told him she did not believe him and would not give him another. I thought that she must have misunderstood and went to talk to her myself; unfortunately there was no mistake. She rudely stated that she wasn't going to "give us a drink for free". Between the suite we stayed in, the spa services and room service we spent close to two thousand dollars at the hotel... i assure you we were not trying to stiff this woman on a $15 drink. I have never experienced such poor service at a hotel I have stayed in or a wedding I have attended. Really unbelievable.
---
Please take into account I have never stayed in santa fe area so my observations are based on my overall travels Positives Very attentive staff overall Lobby and downstairs very attractive Bartenders knowledgeable and helpful Location!!! Negatives Rooms: desperately in need of upgrade, furniture from 70's, no accents, popcorn ceilings, window an eyesore, and very drab overall. Pool and hot tub- do not expect what u see in pics. Both very small and unattractive. Furniture dated. People actually arrived and immediately left when they saw area. Food- what I had was terrible. Taxes and various fees makes price more than expected. Some things, usa today newspaper, for example, not available even though advertised on website. Overall: You can tell this hotel was once opulent and has potential to be again if they would invest in obvious upgrades. Bottom line, if you get a room for $100ish, you should not complain. At 200+, you will be disappointed.
---