Please select your dates to see prices:
---
Florblanca in Santa Teresa, Costa Rica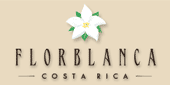 Borrowing its name from the Spanish phrase meaning "white flower", Costa Rica's Florblanca invites you to delight in all that nature has to offer with an idyllic oceanfront luxury resort. Along the warm, white sands of Playa Santa Teresa, this stunning all-villa resort combines the unsurpassed beauty of nature with the elegant charm of an opulent coastal getaway. Within the past year, each of Florblanca's 11 private villas have been stylishly remodeled, from the furniture to the details in the décor. Each villa is a haven of comfort and style, bathed in soothing earth tones, and regional Latin flair. Rooms come complete with lavish complimentary elements like plush bathrobes, an in-room safe, and iPod/iPad speakers. The captivating garden bathroom opens under a brilliant, blue sky, while the call of the stone soaking tub is too enticing to ignore.
To match the pure opulence of the resort's villas, Florblanca's lavish amenities leave nothing to be desired. Take relaxation to new levels at Spa Bambu, or bring the luxury to you with an in-suite massage. The stunning waterfall pool sets the scene for an afternoon of lounging and cocktails among fragrant birds-of-paradise and beautiful heliconias. Do not let the need to dine distract you from taking in the beauty of Costa Rica; Florblanca offers beachfront food and drink service, so you may greet the day and watch the sunset all without having to leave the comforts of the beach. Adventurous travelers may opt for a more active way to spend the day: from horseback riding, surfing, and kayaking to discovering the region's magnificent waterfalls, activities are abundant around Florblanca. In nature nectar provides nourishment, at Florblanca Nectar does the same, with a deliciously diverse menu featuring fresh seafood as well as grilled dishes with Asian influence. Nectar is just one more item on the list of sweet indulgences brought to you by Florblanca, inspired by nature, and perfected by your presence.
Location of Florblanca
Florblanca
Manzanillo Beach Road
160
Santa Teresa, Costa Rica
Nearest Airport: SJO
Amenities for Florblanca
General Information
10 Villas
Only 6+ Years Permitted
Dining
Poolside Dining
Outdoor Dining
Private Dining
Restaurant
Room Service
Beach Wait Service
On-Site Amenities
Concierge
Spa on Property
Gift Shop
Fitness Center
WiFi
Outdoor Pool
Gardens
Beach Access
Laundry Facilities
Beach Amenities
In-Room Amenities
Air Conditioning
Outdoor Showers
Hammocks
Activities
Bicycling
Fishing
Hiking
Mountain Biking
Snorkeling
Yoga
Boogie Boarding
Surfing
Zip-Lining
Horseback Riding
Nearby
National Parks
Nature Reserve
Interests
Active & Adventure
Beach
Eco Friendly Luxury Vacations
Family
Reviews for Florblanca
---
My fiancé and I stayed for a week and loved it. It was our second time in Santa Teresa and first at Flor Blanca. The resort is gorgeous with great amenities including surfboards. Renting an ATV for the whole time is a must! We will be back at Flor Blanca.
---
I cannot express in words how wonderful our experience at Florblanca was. We stayed for 5 day in the surf house - a girls trip to visit my daughter who was studying abroad - and had the most amazing experience ever! From the moment we arrived, we felt as though we were in a little piece of paradise. The surf house was the most perfect place to feel as though we were actually right on the ocean. We literally woke up and went to sleep hearing the waves every day. There was such peace and tranquility. Besides the awe of being RIGHT on the ocean, we enjoyed the activities such as stand up paddle boarding, the Tortuga excursion (which was phenomenal including snorkeling and scuba diving), yoga, and boogie boarding (we watched other people surf! lol). The food was exceptional - we especially loved the coffee in the morning, and the daily fresh fish and sushi. (the last day of our stay in Costa Rica we all wished were were still back at Florblanca, as we all knew exactly what we would have ordered off the menu knowing it would be wonderful). We also loved the beauty of the location, including the flowers, birds, daily hellos from the iguanas, and family of howler monkeys in the trees above us. Awesome! But mostly - we loved the staff! It seemed everyone there knew us by name. And they went out of their way to make us feel special - every single day! They even helped us celebrate my daughter's birthday with a birthday cake and flowers as a special birthday celebration. So special! (We especially appreciated Benecio and Guadalupe, who are such amazing people!!) Everyone there felt like family! We would all love to return to Florblanca someday. It is truly a treasure!!!! HIGHLY RECOMMEND!!! Thank you so much for the most wonderful experience :)
doczena - West Fargo, North Dakota
---
You cannot trust the management of this hotel. They will tell you lies and take every opportunity to take your money and have no problem doing it with a smile on their face! We booked 3 luxury rooms for ourselves and our adult children during high season in what we thought was a good resort.They told us that if necessary we could cancel with full refund 60 days in advance. One son (in medical residency) had to change his plans,So we contacted Flor Blanca over 60 days in advance, and were informed that we could only get refund if they were able to book the room !!! At the last moment our sons schedule changed and he was able to come! So we contacted Flor Blancabut they informed us that they were fully booked!!! So we booked a separate villa off property for for son. When we arrived we were told that we were not getting a refund in spite of all their promises. PLUS we have all the emails to prove the above statements! They lied to us!! In the end we are out $5000. We were lied to and deceived and would STRONGLY suggest that you look elsewhere! DR. Patrick Nagle
patricknagle1 - Windsor, Canada
---
Set on a stunning beach which is perfect for surfing, this hotel is the high end of the local surf strip, and therein lies one of its problems, The restaurant and bar are open to the public and consequently can get very busy, as it's probably the nicest place to eat in the area. When we arrived at lunchtime, the room wasn't ready, so we went to the restaurant at 1pm for lunch, only to find the place full and 3/4 of the menu unavailable as all the fish dishes had been sold. Not the welcome we were expecting or wanted. The hotel did reverse this policy on certain days, but you never quite knew what to expect. The rooms are very spacious and well appointed, with the bedrooms having AC, which is unusual in environmentally conscious Costa Rica. However, they are situated in the garden area and don't have beach/ocean views, which isn't what you'd expect from a luxury beach resort. On the plus side, the restaurant staff are amazing and Luis and Oscar in particular treated us like family. They are who caused us to end up loving the place, despite the aforementioned shortcomings. The food menu was limited but good quality, the tuna steaks in particular were amazing, some of the best I've ever eaten anywhere in the world. The smoothies were particularly delicious too. There's a surprising amount of wildlife given the proximity to the beach, and we were greeted by a troop of Howler Monkeys passing directly over the villa, along with beautiful birds species which like to frequent the restaurant area in particular. We also had a nighttime visitor raiding the minibar, a raccoon, who left his fingerprints! We did an amazing half day discovery trip to Tortuga with the Montezuma crew, brilliantly led by Ezekiel (Eché) which included snorkel, scuba, fishing, beach and some delicious ceviché/carpaccio. Would we go back? Probably not, simply because there are so many other amazing places to explore. But we did end up loving some of the people there, as you inevitably do in Costa Rica. The hotel does need to figure out its open door policy though, balancing its commercial needs with those of its guests and making sure guests don't suffer through over use by outsiders.
RosieandTheBeagle - London, United Kingdom
---
All i can say is "Go" and "Go as soon as possible". This place is magical and words fail to express how wonderful it is. From the perfect tropical decor right out of a magazine, to the wonderful, attentive staff, the perfect beach location, the delicious food, the quiet yet upbeat atmosphere to the fantastic spa, this place has it all. Most of all, the best thing about Florblanca is the daily yoga classes with their very own Master teacher Stefano. He is the "real deal" and worth the trip for the yoga alone. i purposely go to Florblanca to practice with him and cannot stop telling everyone who will listen, that Stefano will transform (or inspire) your practice in a way that is profound and long lasting. I love Florblanca and am already planning my next trip!
---