Please select your dates to see prices:
---
Sextantio Albergo Diffuso in Santo Stefano di Sessanio, Abruzzo, Italy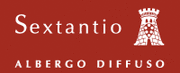 Imagine truly escaping from the modern world, discovering a gorgeous village seemingly untouched by time, and immerse yourself in the beauty and serenity of Italy's rolling Apennine Mountains at Sextantio Albergo Diffuso. Nestled amidst verdant valleys in a historic medieval village, enjoy the elegance of simple living, good company, food, and wine, and find yourself feeling refreshed and rejuvenated as you truly unwind. Simple, quiet cottage-style rooms welcome you with a warm and inviting ambiance, stone hearths giving off gentle heat and casting dancing shadows on the ancient walls. Heated stone floors and comfortable beds ensure your every comfort, while the refreshing breeze and clear, sunny skies instantly bring a smile to your face. Gaze out over the gorgeous, flowing hills, relax and enjoy a quiet meal with the perfect wine, and breathe in complete tranquility at Sextantio Albergo Diffuso.
Wake to the gentle morning as the village begins to come alive, and sit down to enjoy a warm, delicious home-crafted breakfast as the sun rises over the valley. Venture out into town and visit some of the local artisans as they craft traditional textiles, wines, and amazing local delicacies. Make time for an exciting historic tour of the renaissance hill town of Santo Stefano di Sessario village, and continue on to discover the mountaintop fortress of Rocca Calascio, the highest in the Apennines, before taking in the sweeping views from the mountain shelter of Rifugio Racollo. Visit the high mountain plains of Fonte Vetica to sample amazing salumi, cheese, and mouth-watering fresh meats grilled in the cool, open-air, and stop in at the Astronomic Observatory and the Church of Madonna della Neve. After a wonderful day of exploring, return to the hotel for a deep massage and aromatherapy treatment before a magical candle light dinner. Dine on fine local cuisine crafted in traditional style, at The Locanda Sotto gli Archi restaurant, and relax next to the wonderful stone fireplace as you sip wine and watch the sun set on your first fabulous day. At Sextantio Albergo Diffuso, each day is this amazing, and the next promises even more as you discover the beautiful mountains of Italy.
Location of Sextantio Albergo Diffuso
Sextantio Albergo Diffuso
Via Principe Umberto
Santo Stefano di Sessanio, Abruzzo, Italy
Nearest Airport: PSR
Amenities for Sextantio Albergo Diffuso
General Information
29 Guest Rooms
Dining
2 Restaurants
Organic Cuisine
Healthy Cuisine
Afternoon Tea
On-Site Amenities
Spa Services
Gift Shop
Activities
Cooking Classes
Excursions
Wine Tasting
Cooking Demonstrations
Sightseeing
Business
Business Center/Services
Meeting Rooms
Nearby
Historic Sites
Shopping
Museums
Restaurants
Parks
Monuments
Market
Reviews for Sextantio Albergo Diffuso
---
We booked a 5 day Secret Escape deal and as a middle aged couple we are always looking for different experiences and you certainly get it here. This is not your traditional style hotel so suggest you check you know what you are signing up for. It's a good 2.5hr drive from Rome airport but it's an easy route and once out of the Rome traffic (always an experience!!) the journey is easy and well worth it with stunning scenery and a fantastic drive up to this relatively remote village. You are greeted by lovely helpful staff, we can't praise them enough as they were just great throughout. We arrived Thursday night and it was very quiet and so we lone dined, which we never like and as it was the same for breakfast there was no buffet and we were bought a plate of food (which unfortunately was basically the same as we had in the evening so not a great starting experience for a destination break but Friday and Saturday were much busier and also the breakfast buffet to choose from. This is 21st century and medieval mixed together. The room we had was on two floors, modern bathroom fittings, limited lighting, working fireplace in bedroom and candles too, with excellent underfloor heating. The room decor is v rustic (ours was a superior) and the furnishings are very simple (my only request would be for some comfortable seating in the rooms at least, so one can read and relax in comfort as there is nowhere to do this in the village or hotel facilities, which did influence our decision to vacate earlier.. see later), and getting up and down stairs (in our room) is not your norm as they are v steep with shallow steps (concentration needed Lol) and if you don't like having your bath where your bed is, then don't have this room either. Don't know if they do rooms with showers. Its a great bath though and would have it at home, so we just enjoyed the whole experience as had time to do so. You may have read about the beds in other reviews. They are big and lovely and warm, apparently locally made and one could say part of the charm, but be aware they are hard and though we slept OK, my wife has suffered a bad back in the past and we were starting to suffer after 3 nights and so this was another influence to leave earlier. Food is simple and good but the hotel restaurant menu is quite limiting particularly after a couple of days but the staff are all friendly and we thoroughly enjoyed the special menu which allowed us to sample 4 courses. All were delicious but as this is based on local food, some courses include offal within the limited choices (which may not suit some pallets), v delicious though. Just be aware too, restaurants are limited in the village, and at this time of year most other options were closed so lunch options were also very limited, so bread, cheese and cured meats were a staple. We did the truffle hunt one morning which is well worth it, to see the very friendly spaniel dogs working (they found at least 8 truffles) and be out with the brother and sister who's family have foraged for truffles for a v long time was just great, with spectacular scenery and glorious spring weather and we learnt such a lot about truffles too and also sampled some when we got back, with cheese and cured meats of course helped by some lovely red wine! We did know this but for those that do not, the village clearly suffered from the 2009 earthquake so is work in progress and the stone tower on the hotel website isn't there as it was destroyed so all there is is scaffolding in the shape of the tower. The village is small so can easily be viewed in an afternoon and to get around you do need a car, though there are lovely walks and spectacular views and a trip up into the mountains and the local nearby village with its castle and again spectacular views is really good. For us a five day break was just too much as restaurants were limited and with no comfy places to chill and relax (and being honest the hard bed does begin to wear), we felt that three days was enough and we also felt we probably would have been lone dining on the Sunday and Monday as suspect at this time of year it's busy at weekends only so we chose to forfeit 2 days, offload the car at the airport and stay in Rome to see the sights (which wasn't really in the plan) but that was our choice. Sextantio is a lovely place to stay and would recommend but for us 3 days was enough.
Enjoylifealways_11 - Bristol, United Kingdom
---
Sextantio is simply how hospitality should be: recovering a valuable heritage with style and in respect of traditions with the objective of offering to the travelers a truly unique experience. People that stay in Sextantio essentially travel in time while enjoying the excellence of the services and cares provided. The scenario and the settings are unrivaled and, if carefully booked out of the peak season, one can wander alone in the small and charming village imagining of crossing paths with Frodo Baggins at any time. Perfect place for contemplative, relaxing and invigorating staying out of the hustle and bustle of any kind. May God keep the place as is.
Fabrizio F - Helsinki, Finland
---
This is, with little doubt, one of the unique hotel experiences in the world. A truly exceptional and rare gem, worth traveling to this region just for the opportunity to stay here. If you have the chance to visit, don't hesitate: go.
---
We have had a very pleasant one night stay at this property. Upon check in, they have upgraded us to a room with a fireplace. Other have commented on the extreme firmness of the bed mattresses- it did not bother us. If you want to experience what it's like to stay in a medieval village but with all the modern amenities - THIS IS the place! Breakfast was included in our rate. We also have really liked the restaurant associated with the hotel-they only use local produce and their menu is reasonable priced and delicious! Walk around the village and emerge yourself in the atmosphere of the medieval times! Very memorable experience! Highly recommended.
---
This place is very very special. We went for our first wedding anniversary, and it was perfect - Romantic, Beautiful. The little town was so quaint, and the pace is slow. Little walks, gorgeous wine, delicious food, lots of naps. The hotel's unusual design works very well. The furniture is perfectly selected, the fittings lovely. Everything smells delicious! The breakfast is fantastic - fresh bread and cheeses, wonderful baked goods. We also had a massage on site which was excellent. The hotel has a little tea room and a small shop, as well as an excellent wine bar. Loved the fireplaces in the rooms. The bed is my only small concern - the hard mattresses are very authentic and very good for your back... but not super snuggly!
Carol L - London, United Kingdom
---