Please select your dates to see prices:
---
Canaves Oia Hotel in Santorini, Greece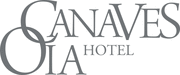 Like the brilliant white clouds in the sapphire sky, the fabulous Canaves Oia Hotel emerges from the shimmering Aegean Sea, a beacon of style and luxury set atop a gorgeous island gem. In Oia on the northern tip of Santorini, in 17th century canaves carved directly into the cliffs overlooking the sea, this stunning hotel invites you to explore of one Greece's most amazing destinations. Blending classic style and modern luxury, each suite greets you with dazzling whites and a bright, inviting ambiance, at once calm and soothing. Sunlight and crisp sea breezes flow though open glass doors, coming in from a spacious, furnished balcony where sweeping views of the Mediterranean will take your breath away. Sleek, elegant bathrooms offer stylish glass showers, while deeply plush beds ensure dreamy nights. With amazing service, fabulous cuisine, and the wonders of Santorini just outside your door, enjoy each day to the fullest at Canaves Oia Hotel.
Watch the sunrise on your first morning, enjoying a wonderful breakfast and steaming coffee by the quiet Petra Restaurant, then embark on your first day of exciting exploration. Make your way to the nearby beaches of Armenaki or Katharos to soak in the sun and splash in pristine surf, or visit the legendary Red and White beaches near Akrotiri. Spend a day out on the Mediterranean flying over the waves atop the Iguana speed boat, or enjoy a relaxing day on the decks of the luxurious Alexandros yacht. Sail aboard a catamaran and take a scenic sail around the island, through the caldera, and to the tiny volcanic islands of Nea and Palea Kammeni and Thirassia. In the afternoon, tour the prehistoric settlement in Akrotiri or the ancient city of Thera, then delight in a traditional donkey ride through the cliffs or a wine tasting at one of the enchanting local vineyards. Spend the evening stretched out by the pool with your favorite cocktail, or melt away the stress with an in-room spa treatment before dinner. With the stars shimmering in a brilliant night sky, sit down to enjoy the fine cuisine of Petra Restaurant and drift off into the magic of the night, all in the lap of luxury at Canaves Oia Hotel.
Location of Canaves Oia Hotel
Canaves Oia Hotel
Oia Cyclades Islands
84702
Santorini, Greece
Nearest Airport: JTR
Amenities for Canaves Oia Hotel
General Information
38 Guest Rooms
Only 13+ Years Permitted
Dining
Poolside Dining
Outdoor Dining
Private Dining
Pool Bar
Restaurant
24-Hour Room Service
Wine Cellar
On-Site Amenities
Concierge
Shuttle Service
Housekeeping Service
Laundry Service
Library
Complimentary Parking
Outdoor Pool
24-Hour Front Desk
Limousine Service
Elevator
Beach Amenities
In-Room Spa Services
Boat Shuttle Service
In-Room Amenities
Turndown Service
Air Conditioning
CD Players
Direct Dial Telephones
DVD Players
Hair Dryers
In-Room Safes
Private Verandas
Luxury Linens
Luxury Bath Amenities
Mini Refrigerators
Private Terraces
Bathrobes & Slippers
Complimentary WiFi
Activities
Cultural Classes
Deep Sea Fishing
Excursions
Fishing
Hiking
Sailing
Water Skiing
Wine Tasting
Snorkeling
Sunset Cruises
Canoeing
Nature Walks
Yoga
Boat Excursions
Yachting
Jet Skiing
Cultural Tours
Wine Tours
Boating
Sightseeing
Wakeboarding
Nature Hikes
Business
Business Services
Nearby
Historic Sites
Shopping
Wineries
Museums
Restaurants
Nightlife
Beaches
Antique Shopping
Parks
Marina
Monuments
Vineyards
Market
Interests
Honeymoons & Romance
Reviews for Canaves Oia Hotel
---
We booked what was supposed to be a very beautiful room with a pool for our honeymoon at Canaves Oia Suities and paid extra through our travel agency. Upon arrival staff was very nice but it wasn't until a day later we realized we were placed in the wrong Hotel!! When we found out we were placed at Canaves Oia "HOTEL" we immediately brought it to the General Manager's attention. He gave me a story about me cancelling my reservation and re-purchasing it and that didn't make sense to me. I challenged him on that premise and he insisted I was wrong and to contact Costco Travel. He then told me he contacted costco which i found out later was fabricated. When arriving back home i personally called Costco and they informed me what i already knew. (I didn't cancel my reservation and he never contacted them) I spent extra money because of my honey moon and I'm really disappointed on this outcome. To make matters worse, the room we were staying in at the "HOTEL" side did not provide an adequate response as to why their bath tub jets in room 16 (our room) were broken. Moreover, we paid extra to have a plunge pool feature at the SUITES but instead the plunge "pool" at the HOTEL was extremely hot making it difficult for us to enjoy this amenity. We asked for help about 6 times in 3 nights to regulate the temps in the plunge pool and it still didn't have a comfortable temperature. In retrospect, all we got was a bottle of cheap wine and a sorry and not my moneys worth. I don't want to downplay the staff because they were always friendly and attentive to us, However, it must be noted that the manager lied to us and that's unacceptable for any luxury hotel. For that reason I will never stay at Canaves Oia again nor will i refer anyone !!!!!
---
Wonderful location, first class staff eager to accommodate your every request! Absolutely beautiful resort experience. Every twist and turn offers yet another incredible sight. Your options are strong but if you'd just like to sit poolside and read you found your place.
Jerry O - Atlantic City, New Jersey
---
What a beautiful hotel with a perfect location. The rooms were adorable and elegant. We were in awe the moment we got here! But I must say, the best part of our stay was the staff. Everyone was so sweet, friendly, professional and accommodating. Be sure to get to know the food and beverage manager, Spiros. He is absolutely delightful and a great friend to make!! He made our trip so enjoyable and brought us such wonderful food!! Thank you everyone for making our Santorini trip one to remember for a lifetime!
---
Our travel agent booked us here after a week in Rome and two days in Athens. We were exhausted from all the sightseeing that we were looking forward to a rest. Once we arrived here we were greeted by a wonderful front desk staff. Their smiles set the mood. The manager John came to greet us personally and was a wonderful host. But what really set this part of our trip above the rest was Spiros! The restaurant manager. He was superb in customer service, hospitality and personality. He is part of our family after this trip. His attention to detail is fabulous. The small touches at the pool, table side and throughout the time at the resort was because he cares so much. From sunscreens, hats, perfect cappuccinos, wonderful recommendations, both at the resort and in town to just the wonderful conversations we had with him. This hotel offers a nice product but it would be just another Santorini hotel without the amazing customer service they offer! We will be back because of the people! Thank you Spiros, John and staff!!!
---
My wife and I stayed 3 nights in this hotel. The word "hotel" actually does not really describe the property. It felt more like a small by nature created apartment property. When we arrived, we were led around this beautiful place by the manager. This was our first visit on Santorini and part of a Greece trip organized by Costco Travel. The service was excellent. Breakfast, which was included, was not of buffet type, but we could order anything we wanted from the menu. We could come with any question and got help instantly. We also liked the location within the town Oia, which was a bit away from the main shopping street of the town and therefore more private. We want to come again.
---