Please select your dates to see prices:
---
Canaves Oia Hotel in Santorini, Greece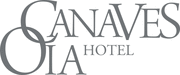 Like the brilliant white clouds in the sapphire sky, the fabulous Canaves Oia Hotel emerges from the shimmering Aegean Sea, a beacon of style and luxury set atop a gorgeous island gem. In Oia on the northern tip of Santorini, in 17th century canaves carved directly into the cliffs overlooking the sea, this stunning hotel invites you to explore of one Greece's most amazing destinations. Blending classic style and modern luxury, each suite greets you with dazzling whites and a bright, inviting ambiance, at once calm and soothing. Sunlight and crisp sea breezes flow though open glass doors, coming in from a spacious, furnished balcony where sweeping views of the Mediterranean will take your breath away. Sleek, elegant bathrooms offer stylish glass showers, while deeply plush beds ensure dreamy nights. With amazing service, fabulous cuisine, and the wonders of Santorini just outside your door, enjoy each day to the fullest at Canaves Oia Hotel.
Watch the sunrise on your first morning, enjoying a wonderful breakfast and steaming coffee by the quiet Petra Restaurant, then embark on your first day of exciting exploration. Make your way to the nearby beaches of Armenaki or Katharos to soak in the sun and splash in pristine surf, or visit the legendary Red and White beaches near Akrotiri. Spend a day out on the Mediterranean flying over the waves atop the Iguana speed boat, or enjoy a relaxing day on the decks of the luxurious Alexandros yacht. Sail aboard a catamaran and take a scenic sail around the island, through the caldera, and to the tiny volcanic islands of Nea and Palea Kammeni and Thirassia. In the afternoon, tour the prehistoric settlement in Akrotiri or the ancient city of Thera, then delight in a traditional donkey ride through the cliffs or a wine tasting at one of the enchanting local vineyards. Spend the evening stretched out by the pool with your favorite cocktail, or melt away the stress with an in-room spa treatment before dinner. With the stars shimmering in a brilliant night sky, sit down to enjoy the fine cuisine of Petra Restaurant and drift off into the magic of the night, all in the lap of luxury at Canaves Oia Hotel.
Location of Canaves Oia Hotel
Canaves Oia Hotel
Oia Cyclades Islands
84702
Santorini, Greece
Nearest Airport: JTR
Amenities for Canaves Oia Hotel
General Information
38 Guest Rooms
Only 13+ Years Permitted
Dining
Poolside Dining
Outdoor Dining
Private Dining
Pool Bar
Restaurant
24-Hour Room Service
Wine Cellar
On-Site Amenities
Concierge
Shuttle Service
Housekeeping Service
Laundry Service
Library
Complimentary Parking
Outdoor Pool
24-Hour Front Desk
Limousine Service
Elevator
Beach Amenities
In-Room Spa Services
Boat Shuttle Service
In-Room Amenities
Turndown Service
Air Conditioning
CD Players
Direct Dial Telephones
DVD Players
Hair Dryers
In-Room Safes
Private Verandas
Luxury Linens
Luxury Bath Amenities
Mini Refrigerators
Private Terraces
Bathrobes & Slippers
Complimentary WiFi
Activities
Cultural Classes
Deep Sea Fishing
Excursions
Fishing
Hiking
Sailing
Water Skiing
Wine Tasting
Snorkeling
Sunset Cruises
Canoeing
Nature Walks
Yoga
Boat Excursions
Yachting
Jet Skiing
Cultural Tours
Wine Tours
Boating
Sightseeing
Wakeboarding
Nature Hikes
Business
Business Services
Nearby
Historic Sites
Shopping
Wineries
Museums
Restaurants
Nightlife
Beaches
Antique Shopping
Parks
Marina
Monuments
Vineyards
Market
Interests
Honeymoons & Romance
Reviews for Canaves Oia Hotel
---
Life is downhill after staying at Canaves Oia Hotel. It was like living in a dream. Beautiful room with a shower cave, breakfast on our balcony each morning, the amazing views and above all the impeccable service. Laying out by the pool I slightly started to wipe my sunglasses on my towel and in the blink of an eye, someone was at my side with a soft cloth to use. The staff is wonderful, pleasant and helpful in suggesting reservations and things to do. It is located high up so very easy access to the main street...I read about this and didn't think much of it but really appreciated it once I was there. Searching for a place to stay in Oia can seem overwhelming but I promise you, stay here and you will not regret it!
VizslaTraveler07 - Dallas, Texas
---
We were given a suite that was at the top of the hotel with a balcony that had stunning views of the caldera. Almost everything was white to better reflect the light. It was a joyously sybaritic feeling to spend the afternoon at the pool under an umbrella drinking assyrtiko and eating canapes prepared by the excellent chef. Other restaurants are a short walk away. The very small gym is not on site but is a five minute walk to another part of the hotel for those who are interested. Breakfast on the terrace overlooking the Aegean is superb. In fact, all meals at the hotel were superb thanks to the chef and staff. We would definitely return.
---
Santorini is without a doubt spectacular, and if you wish to enjoy a superb location and hotel, then Canaves Oia is the choice for you. The views from your room and the pool and the breakfast/dining area are overwhelmingly sensational - you will definitely feel like you are in paradise. The rooms are beautifully appointed, spotlessly clean and very spacious. The staff are absolutely WONDERFUL - warm, welcoming, accommodating, professional and friendly. The food is delicious, and you can even visit the Canaves Suites just down the road for pool fun, breakfast and dining. Location is marvellous as you are right on the main road, a skip away from all the restaurants and shops. Of course there is not a lot of land space in this area, so the hotel pool area is cutely compact, but delightful. We would definitely visit again! Special thank you to Cristina for her farewell gift to me - a very sweet bracelet. A truly memorable stay indeed!
Luana C - Melbourne, Australia
---
We went to Santorini in October and the weather was excellent, we could swim in the best infinity pool in Oia, stunning views and peacuful place, the views were breathtaking! Simply amazing! Santorini is for sure one of our favourites destinations! We hope we will visit you soon!
---
It has to be one of the best stays ever at this lovely property. The rooms are excellent and the view is just breathtaking. One could sit for hours with a drink and admire the landscape and watch the sunset. ! They have an excellent staff to give recommendations and the bar/restaurant is also very nice. Well done!
UKasera - New Delhi, India
---