Please select your dates to see prices:
---
Hotel Unique in Sao Paulo, Brazil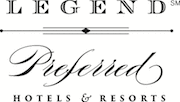 A stunning, award-winning hotel located on a residential area of Săo Paulo, Hotel Unique, part of the Legend collection of Preferred Hotels & Resorts,is a wonder of modern architecture. Both original and intriguing, this hotel has an elegant contemporary design which attracts guests from all over the world. Guest rooms are comfortable and continue with the intriguing architecture of the hotel – most with no right angles and circular windows like over-sized portholes. Unmatched service from the friendly staff will make everyone feel right at home, and premium amenities, comfortable furniture and modern design combine to make these rooms the perfect retreat from the bustling city life.
Ideally located within walking distance from Ibirapuera Park, shopping and other attractions, Hotel Unique is a great place for guests who seek to explore this vibrant city. Soak in the sun while taking in the beautiful views of Ibirapuera Park and the entire Săo Paulo skyline at the rooftop pool. It is also the place to be when the sun sets as well. At Skye Restaurant, guests can enjoy delicious cuisine and drinks as the city lights sparkle in the night sky, making a remarkable and enchanting way to discover Săo Paulo.
Location of Hotel Unique
Hotel Unique
Avenida Brigadeiro Luis Antonio 4700 | Jardim Paulista, State of Sao Paulo
01402-002
Sao Paulo, Brazil
Nearest Airport: GRU, VCP
Amenities for Hotel Unique
Dining
Restaurant
Rooftop Bar
Bar
Deli
On-Site Amenities
Concierge
Pool
Spa on Property
WiFi
Sauna
Wellness Center
Rooftop Pool
Business
Meeting Rooms
Business Center
Catering Services
Interests
City
Spa & Wellness
Reviews for Hotel Unique
---
Watching the sun fall and moon rise whilst drinking caipirinha at this classy and relaxed hotel rooftop bar was wonderful. The pizzas are excellent (if on the pricey side) but you're paying for the view. We only visited in the evening so there wasn't anyone in the pool but it looked great. With a skyline to rival NYC on view you won't regret spending a couple of hours here. The atmosphere was friendly with a mix of tourists and locals using the place. I wore a tshirt and shorts but most people were more formally dressed.
TheWanderBoy - Rio De Janeiro, Brazil
---
The Stay on this hotel had some pros and cons issues. Starting with the pros the Architecture is very impressive and modern – a landmark in São Paulo. The breakfast is served at the rooftop restaurant with a nice view and service was very friendly and attentive. It feels like an oasis in the middle of São Paulo's concrete jungle. And it comes with cons, which for the spicy price asked you at least should have more facilities to the client. Starting with the room which is very small, you barely can walk inside of it, for a spicy price asked there the customer at least should have a better and bigger room. Don't recommend with you go with family. The wi-fi does not cover all the rooms. Mine had a very poor connection and barely I could open my box mail. If you want to move around in the city, you need to get a cab because there is no subway stations nearby. The Staff was great, very helpful people. If you go to Sao Paulo and want a place with more facilities I recommend another hotels with unique stays and cheaper than this one.
---
I have stayed more than 20x at Hotel Unique... overall, cool place... until today when they decided to Host Vogue Brazil pre-Carnaval party, NOT invite guests of the hotel ("you are not allowed"), NOT let loyal guests like me know they were holding a party that was NOT only in the Basement but in EVERY floor because they rent out rooms to Party people who are taking Instagram Selfies on the hallways, giving TV interviews and making a mess late at night just outside my door... The Perfect Definition of Insult to Injury! Throw a party outside your room and NOT invite you and make SURE you cannot sleep with the mega Noise. Not what you expect from a 5-star boutique hotel. Perhaps you should check out Fasano, Emiliano or Tangará where suck lack of respect for repeated customers will not happen because they are simply classier people.
passonikite - New York City, New York
---
i have been staying here since the first week it opened ..so much better than fasano ...a very unique brazilian experience indeed ..great pools gym staff ..access to roof top pool bar for friends and a good restaurant
---
I stayed in the hotel for 5 nights and while the staff were fantastic, the Skye bar lovely (including the food/cocktails), there were some basic problems. The maintenance of the hotel was lacking. There was damage on walls, paint, mirrors. The gym is terrible and depressing. The room was very small, but very expensive. It seems that the only reason to stay in the hotel is the Skye bar, the only attraction. If you are looking to stay in the "middle of the action" in SP, this is not the Hotel for you. The location is a little remote, although this does afford amazing views of the city (from the Skye bar). Overall, this was a disappointing and expensive stay. I suspect that in a few years, this will be an "average" Hotel. If I could give a 3.5 rating, I would.
john k - Zurich, Switzerland
---