Please select your dates to see prices:
---
The Fairmont Olympic Hotel, Seattle in Seattle, Washington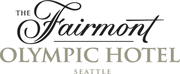 When the property now known as The Fairmont Olympic Hotel, Seattle debuted in the Roaring Twenties, it marked the arrival of the Pacific Northwest – until then, hotels of that caliber were found east of Chicago. It hosted countless galas, debutante balls and presidential visits – JFK stayed here in 1961 – and, in 1979, joined the ranks of the National Register of Historic Places. Italian Renaissance architecture and Old World style meld into a centrally located Seattle landmark that hosts a AAA Four Diamond Award-winning restaurant and one of the city's oldest oyster bars.
Have a heart-healthy breakfast and traverse Seattle's hills by bike. Cycle the Burke-Gilman trail through the artsy Fremont neighborhood, past Gasworks Park, and alongside spectacular lakefront homes to end at the Chateau Ste. Michelle winery. Sample its signature chardonnay. Back at the hotel, sink into a booth surrounded by original oak paneling and shuck the city's best seafood.
Location of The Fairmont Olympic Hotel, Seattle
The Fairmont Olympic Hotel, Seattle
411 University Street
98101
Seattle, Washington
Nearest Airport: SEA
Amenities for The Fairmont Olympic Hotel, Seattle
General Information
450 Rooms and Suites
Pet Friendly
Dining
Poolside Dining
Outdoor Dining
2 Restaurants
Room Service
Piano Bar
Bar & Lounge
On-Site Amenities
Beauty Salon
Pool
Spa on Property
Housekeeping Service
Laundry Service
Gift Shop
Fitness Center
High-Speed Internet Access
Limousine Service
Sun Deck
Steam Room
Health Club
Saltwater Pools
In-Room Amenities
Air Conditioning
Bathrobes
CD Players
Ceiling Fans
Hair Dryers
In-Room Safes
Iron/Ironing Boards
Flat-Screen Televisions
High-Speed Internet Access
Business
Business Center/Services
Meeting Rooms
Family
Babysitting
Children's Amenities
Nearby
Historic Sites
Museums
Parks
Shopping Mall
Public Transportation
Market
Reviews for The Fairmont Olympic Hotel, Seattle
---
Great hotel in a very central location of Seattle. The rooms were extra large in this historic hotel. Service was amazing. The waitress in the hotel bar was very good and provided us with recommendations for other places to visit. Rooms were very clean and great bed.
Brian P - Bartelso, Illinois, United States
---
We had a wonderful weekend stay at the Seattle Fairmont. The location is perfect for anything downtown and the service is top notch. We felt welcomed and very well look after for our entire 3 night stay. This is an old hotel (recently refurbished) and it has that classic grand hotel feeling with a big lobby and very pretty architectural details. It also has very well lit hallways which is hard to come by in newer properties- lol. We got off to a slightly rocky start when our room wasn't available when we arrived. As a AMEX Platinum member we had hoped for the non-guaranteed 12pm check-in, but when the room wast ready by 3:15 it became a little annoying. To their credit they offered an upgrade to a suite, but it didn't work with our desired bed preference and so we waited a bit longer and eventually made it to our room. The room was recently renovated and very pleasant. There is a ton of storage space, both drawers and closet, and the beds are incredibly comfortable. They have thoughtfully laid out electrical plugs so all our devices could charge within easy reach. They had firmer pillows upon request and the thermostat worked very well. Wifi was great throughout the hotel. The bathroom was roomy with lots of counter space for toiletries. I think they missed an opportunity during the remodel to take out the tiny shallow bathtubs and make a glass walk in shower instead. Having a bowed soft shower curtain didn't feel very luxurious. The water pressure was very weak (I assume its a conservation thing) but the temperature was great. They provide lovely Le Labo bath products and a very good hairdryer. The towels were incredibly soft and absorbent. We had a delicious breakfast in our room every morning and it was always made to order without mistake. We also ate at Shuckers which was quite tasty. We enjoyed having a drink at the Terrace bar with a very friendly and professional bartender named Michael. There was a good piano player on Friday and Saturday night which was a nice touch. I used the gym and hot tub and both were very nice. The service at this hotel was top notch. All I can say is that they train their staff members very well. Any request was handled quickly and always with a professional attitude. We were able to avail ourselves of the complimentary car for local drops on two occasions. This is on a first come first serve basis, but when it works out it is a very nice amenity. The concierge and reception desks were very well staffed and I never had to wait at either for assistance. If your looking for a classic hotel with stellar service and central location I don't think the Fairmont Olympic hotel can be beat.
Thrillsbury - Los Angeles, California
---
The Fairmont Olympic Seattle is a grand hotel. You pull your car into the driveway and there's someone to open your car door and take your luggage. Then there are doormen to open the door to enter the hotel. You go up the elevator to check in and you're greeted by a huge, open lobby area. The rooms are modern with a comfortable bed and good size bathroom. The pool and health club is very nice including a hot tub, jacuzzi, pool, patio, cardio equipment, gym area, change rooms and coffee/tea station. They have a fridge that keeps cold eucalyptus face towels! A very nice stay.
---
We make a yearly trip to Seattle from our home in Kaua'i. We have stayed at this hotel many times over the past 20 years. It is within easy walking of many of the things we like to do. The settings is elegant and the hotel staff from the top down is always friendly, helpful and respectfully polite. The property is very clean and the rooms well appointed.
ericdX6904PI - Princeville, HI, United States
---
Stayed for 8 nights in accessible room. Room well appointed and located However if you have mobility issues it is a bit of a challenge to go to dining room for breakfast. We booked through Amex Fine Hotels which provides breakfast and because we had family join us a few times we could not use room service as there were too many of us. IF you are unable to walk stairs you will be kindly escorted via the backend to get to the dining room. Not a major issue but you do need staff to give you access into back way and return again. Several times the door man was unavailable and as the doors are not automatic and if your arms are full with packages etc it's a little challenging. There was some kind of glitch in the room phones for about 36 to 48 hours and a note under our door advising of no phone access to call operator, housekeeping etc would have been appreciated. Shuckers restaurant was okay. Nothing special but very accommodating with young children and a great child's menu. Concierge desk did not seem to know if the monorail to space needle and chihuly was handicap accessible for a scooter which I thought odd but determined it was totally accessible myself Now on the plus side, room well appointed and staff response very timely with requests for additional bath towels, a plugged shower drain, laundry pickup, etc The hotel lobby is large and has any number of sitting areas and the location is great close to Pike's Market, pacific place and other shopping venues all within walking distance as well as a variety of restaurants. Front desk reception staff always very helpful and friendly. Would definitely stay here again despite the few bumps and a bit of street noise (sirens) at night Next time would like to try the spa and indoor pool Photo is of unfinished Rainer building across street from hotel
Floridagal65 - Miami, Florida
---