Please select your dates to see prices:
---
Four Seasons Hotel Seattle in Seattle, Washington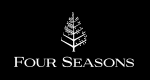 With evergreen forests on its outskirts and cultural institutions within, the Emerald City is a place of contrasts, masterfully blending urban sophistication with scenic adventure.
Positioned on the first 10 floors of a 21-storey downtown Seattle luxury hotel and residential tower, Four Seasons Hotel Seattle offers spacious guest rooms and luxury suites, near Pike Place Market. The Hotel's interior décor is bright and airy, with a clean, contemporary look in soft, natural hues. Light woods are used throughout, displaying intricate detail with Asian-inspired millwork fitting together like a Japanese box.
Location of Four Seasons Hotel Seattle
Four Seasons Hotel Seattle
99 Union Street
98101
Seattle, Washington
Nearest Airport: SEA
Amenities for Four Seasons Hotel Seattle
On-Site Amenities
Outdoor Pool
In-Room Amenities
Hair Dryers
Iron/Ironing Boards
Coffee & Tea Facilities
Mini Refrigerators
Bathrobes & Slippers
Complimentary WiFi
Reviews for Four Seasons Hotel Seattle
---
From the moment you drive/walk in you definitely notice the difference. The hotel is large for a downtown hotel. Most comparable hotels are relatively boxy looking, vertical structures with small lobbies and even smaller rooms. This hotel has a large lobby and even has a Porté-cocher which is rare. The location is literally on Pike Place, about 1 minute walking. The rooms are large and expansive. Housekeeping was amazing and the room service was delicious (must try the Manila clams) Only issue here was that room service seemed a bit overwhelmed and forgot just about every condiment for the oysters and the burger, but oh well, it happens. I was traveling for business in a corporate rate and I was placed in a room on the highest floor which was nice because I was exhausted and I have a feeling that due to the proximity to the Pike Place market location it can get very noisy on the lower floors. They are nice enough to offer you ear plugs in the lobby near the elevators if that's your thing. Overall, great stay in a great hotel.
---
Pros : - amazing massage at spa - delicious breakfast - helpful concierge - nice afternoon treats at reception (coffee, donuts etc) Cons : - rooms could do with a bit of modernization but overall fine - service can be slow at restaurant - location good for tourist attractions but a bit of a seedy area by pike place market and not a whole lot of nice places around (but walk 10 mins and there's loads of nice restaurants around westlake park) Room and dining prices as expected for Seattle and 4 seasons.
Kassandra_K2 - London, United Kingdom
---
Beautiful hotel in a great location. The front desk staff remembered my name after only a brief interaction the day before. Bed was a little too soft. Room service omelette was little cold. Otherwise a wonderful stay. You can't go wrong.
RoamingTheSphere - New York City, New York
---
I traveled to Seattle this past weekend with my family. The Four Seasons was fantastic! The front desk staff and housekeeping were particularly wonderful. Everything we could possibly need was delivered on, and they anticipated many things that they just thought would be helpful. I have never felt so coddled. Everyone was very nice to my small children as well, from a special extra bed to small "welcome" gifts just for them. My six year old can't stop talking about how wonderful it was. The pool is fabulous, the rooms are beautiful, the extras are lavish and the beds are comfortable. The pool staff, housekeeping, room service, front desk & bellmen are all considerate & professional & friendly. The Four Seasons Seattle is worth every penny. As my 8 year old said, "who could possibly complain about this place?"
jgava - Seattle, Washington
---
The Four Seasons highly exceeded our expectations. The staff members were very friendly and helpful. They made us feel welcome. We will be staying here again, and recommending to everyone we know will be traveling to Seattle. We are highly impressed with this place!
460jacob - Coeur d'Alene, Idaho
---