Please select your dates to see prices:
---
Laqua Charme & Boutique in Sorrento, Italy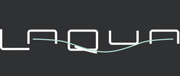 Adrift in the heart of Italy's Sorrentian peninsula, abutting the celebrated Amalfian coast, proprietors Cinzia and Antonino Cannavacciuolo proudly welcome you to their charming little haven by the sea: welcome to Laqua. Just miles from Italy's top vacation destinations including Naples, Capri, and Ischia, Laqua's location on Meta di Sorrento is intimate, serene, and satisfying. Boasting just six expansive guestrooms, guests of Laqua enjoy all the amenities of a five-star boutique hotel and the personalized, concierge-style attention of a lavish private getaway. Each room features the purifying influence of the Chinese art of Feng Shui—plush furnishings are arranged to promote energy, openness, and well-being. Neutral palettes of greens, browns, and creams create a comfortable space completed by details such as pristine bathrooms, large screen televisions, and a minibar. A terrace punctuates the space off each room, while an infinity pool seamlessly blends the view between the hotel and the sea.
Wellness at Laqua is as well-thought out and unique as the hotel's design. In addition to personalized wellness areas within each room, the hotel boasts an intimate retreat-within-a retreat where guests benefit from the luxury of an indoor heated pool, small sauna, and rain shower. Spa-style therapies are heavily influenced by the Indian arts of Ayurveda, and guests are encouraged to book the treatment that suits their needs. The hotel's extraordinarily attentive staff exceeds expectations, offering to organize transfers by sea to nearby Naples, or hail a sea taxi so guests may explore the peninsula. Guests with an adventure streak may head to the Gulf of Naples for an exciting lesson in SCUBA after a seaside breakfast on the terrace. Come see why Laqua offers an Italian getaway like no other, your memories await.
Location of Laqua Charme & Boutique
Laqua Charme & Boutique
Via Cosenza 108
Sorrento, Italy
Nearest Airport: RRO, NAP
Amenities for Laqua Charme & Boutique
Dining
Private Dining
Room Service
On-Site Amenities
Spa on Property
Sauna
Outdoor Whirlpool
Boat Shuttle Service
In-Room Amenities
In-Room Safes
Mini Bar
Flat-Screen Televisions
Private Pools
Rain Showers
Activities
Cultural Classes
Excursions
Fishing
Scuba Diving
Yachting
Cultural Tours
Sightseeing
Nearby
Historic Sites
Shopping
Wineries
Art Galleries
Museums
Restaurants
Beaches
Parks
Marina
Monuments
Vineyards
Market
Interests
Beach
Cool Pools
Spa & Wellness
Reviews for Laqua Charme & Boutique
---
We stayed here for 2 nights for a wedding celebration in and around the Meta/Sorentto area. We now wish we had stayed the whole week here instead of travelling around- it was that good! The rooms are very spacious with the highlight being the private deck area with plunge pool per room and the rather nice shower. It was a perfect place to enjoy the view mid-afternoon sun whilst enjoying a drink. Charming all the way. (The afternoon cakes were also a lovely touch!) Our particular thanks to all the staff, especially Luigi and Eleonora, who went out of their way to look after us and give us tips/ directions. Although we had no time to try the Spa and treatments it looked very inviting and with more time would have been there quite a few times no doubt. Thanks again for a great stay.
Charlie L - London, United Kingdom
---
We had a rough start to our stay at Laqua Charme because the hotel did not provide any information about how to get there. When we arrived at the train station we discovered that there are no taxis in Meta, and the roads were not well marked. When we asked for help with our limited Italian skills, we had a lot trouble communicating since no one spoke English unlike other areas of Italy where we travelled. We asked police officers and any one we encountered along the way for help. It took at least an hour of wandering around on hilly cobblestone streets lugging our suitcases before we eventually figured out how to get there. By the time we arrived I felt so lost that I was nearly in tears. If the hotel had just taken some time to provide information on how to get to there it would have prevented a very frustrating start to our stay. The front desk staff members were very friendly and apologetic, and the room was really lovely with amazing views of the Mediterranean Sea. The plunge pool was cold but we enjoyed soaking our feet in it after a hot day. The spa was very nice with mood lighting and music and the temperature of the water in the spa was more comfortable to sit in. The bed was comfortable and there was a cool electronic lighting system that could be controlled from the bed. The bathroom was beautiful and contemporary but very small, and there was very little closet space. We ended up storing our toiletries in the closet and leaving all of our clothing in the suitcases. Breakfast was very enjoyable with fresh breads, a large assortment of cheeses, caprese salad, pastries, and cakes, cappuccinos, coffee, teas and juice. The front desk staff assisted with arranging tours for us and we learned to use the bus to get to Sorrento. Overall we had an enjoyable stay but I would suggest to anyone who stays at Laqua Charme to email the hotel and find out how they reccomend to get to the hotel if you do not plan to have a car. The bus will take you to the Meta train station but the only way I know if to get from the train station is to walk (which is very difficult with luggage) and a taxi would have to be called from Sorrento so it is expensive.
jasonandlaura26 - La Grange, Kentucky
---
Though we were sick during the entirety of our stay (got bronchitis in Zadar before arriving to this hotel), the staff went above and beyond to make our stay comfortable and assist with any of our needs. Luigi was very friendly and hospitable. We didn't get to enjoy many of the outstanding amenities due to being sick, like the plunge pool in our terrace, but it was very nice and the view was outstanding. We did get the massages, which were good (if you are used to firmer massages, you will need to ask the masseuse to add more pressure, as they seem to be on the lighter side by default). My husband loved his massage. Breakfast was satisfying, as well. Thanks for a wonderful stay!
---
My husband and I spent 5 nights here and enjoyed every minute. The staff is incredibly welcoming and friendly, and the room is very comfortable and spacious. The best thing about this hotel, however, is the view. Five of the six rooms have unimpeded views of the water and surrounding cliffs. We spent a lot of time on our private deck by the infinity pool enjoying the pool and the views. It is truly incredible and unlike any water view I've had at a prior hotel. My only complaint is that the chairs by the pool could be more comfortable - it isn't that great to lounge all afternoon. The pool is also cold but we enjoyed it as it was comfortable on a hot and sunny day. The staff was very accommodating with all of our requests for extra towels/pillows/wine glasses or anything else. The included breakfast was delicious and had a good variety. We very much enjoyed the spa--fresh towels, fruit, and tea were provided and the salt pool and shower in the spa are excellent. The hotel has no restaurant but the town of Meta is very cute and there are several restaurants down by the beach - just be prepared to walk up and down a lot of stairs! This was a great home base for us as we spent a couple of days enjoying Meta and relaxing at the hotel/spa, and a couple of days traveling to surrounding places (Capri, Sorrento, Positano). The hotel is very helpful in arranging taxis to Sorrento (where you can get the ferry to Capri, Positano, or Amalfi) or you can take a bus to Sorrento which stops just a few steps from the hotel--we used the bus a few times and it was pretty convenient. We did not walk to the train but heard it was a relatively short walk (but uphill). All in all, a beautiful and relaxing place to stay in the region.
---
We stayed here for the final three days/nights of our Italy trip and it could not have been a more perfect ending to our vacation. Upon arrival we were greeted by the welcoming staff and given a tour of the hotel and spa. All employees introduced themselves and made sure we knew that they were at our service for anything that we needed. Throughout our stay the entire staff was extremely nice, promptly cleaning our room after any delivered meals, arranging any services we asked about, and greeting us upon returning to the hotel each time we came back from the beach, dinner, etc. The view from the balcony was unbeatable. The hotel is worth a 5 star rating for this in itself! Truly an extraordinary experience. Whenever we used the spa, staff provided clean towels, fresh water and snacks for us without even having to ask. Massage not included in booking price, but very enjoyable. Would definitely recommend, and will definitely be back!!
---