Please select your dates to see prices:
---
Ladera in Soufriere, Saint Lucia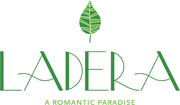 There is no fourth wall in villas at Ladera – instead, there is the jaw-dropping backdrop of the Pitons, two mountainous volcanic spires that attract adventure-seekers from across the world. A faint tropical breeze wafts from the Caribbean Sea far below through netting on a four-poster bed carved from polished tropical hardwood. Incentive to leave your room can be found in chef Nigel Mitchel's creative interpretation of traditional island fare – try the roast conch served with organic vegetables from the neighboring plantation.
Wake up to the sounds of the rainforest. Walk among them on lush grounds that used to be a cocoa plantation. Float under the cascading waterfall of your private plunge pool, watching parrots and orioles drifting on air currents over the treetops. Sip sweet potato and coconut soup at the clifftop open-air restaurant. Watch the stars create an unobstructed canopy over the ocean, spotting constellations on your suite's star chart.
Location of Ladera
Ladera
Rabot Estate, Soufrière
Soufriere, Saint Lucia
Nearest Airport: UVF
Amenities for Ladera
General Information
32 Suites and Villas
Adults Only
Pets Not Permitted
Dining
Poolside Dining
Outdoor Dining
Private Dining
Wine Cellar
Room Service
Bar & Restaurant
On-Site Amenities
Shuttle Service
Spa on Property
Library
Fitness Room
Live Entertainment
Pool Butler
Boutique
Gardens
In-Room Spa Services
Outdoor Spa Treatments
Infinity Pool
Complimentary WiFi
Outdoor Hot Tub
Wedding Planning Services
In-Room Amenities
Turndown Service
Hair Dryers
In-Room Safes
Mini Bar
Iron/Ironing Boards
Coffee & Tea Facilities
Private Pools
Bathrobes & Slippers
Activities
Hiking
Sailing
Cooking Demonstrations
Scuba Diving
Snorkeling
Sunset Cruises
Whale Watching
Bird Watching
Zip-Lining
Horseback Riding
Interests
Cool Pools
Honeymoons & Romance
Reviews for Ladera
---
The only reason I wanted to go to St Lucia was because I wanted to stay in Ladera or Jade Mountain. After reading reviews of both place I've decided on Ladera and I am so glad i made that decision. We stayed there from 25th- 28th January 2018. When we reached Ladera around 4pm, we were greeted by lovely Zania with refreshing drinks and smiles. She showed us around the ground quickly and took us to our room 'K'. Already gob smacked by the beautiful ground and the pitons nearby, the view from the room made me want to cry. The afternoon sun made the room and the plunge pool glistening. There was a complementary bottle of drink as I mentioned that we were there for my husband's 50th birthday. Zania didn't waste any of our time, she did a quick introduction and left us. I have not seen any other rooms in the resort, but I think our room had the perfect view of both pitons. It felt like we could just reach out and touch them. The open wall design of each suit captured the views perfectly and looked and felt luxurious. We were able to sleep very relax with sound of nature outside. The sunrise through the mosquito net when you open your eyes in the morning is beautiful. It rained a couple of nights we were there, but it didn't stop us from getting a good night's sleep. At night, we were able to see beautiful luxury yachts and their lights on sugar beach below. There are only 35/36 suits and it's an adult only resort. So, it felt very peaceful and calm all the time. The grounds around the resort is beautifully maintained by the gardeners, especially the bird feeders with read liquids are magnificent. There is a small herbal garden as well. For me it felt like I was back in my beautiful home country SriLanka with all the trees and plants I've grown up with. I am so disappointed that I missed out on having a garden tour with the resort's gardener. Ladera has not got straight access to a beach. Therefore, the guests have to go to sugar beach. Ladera runs a shuttle service to and from sugar beach every day. We only went there once, and it rained. So, we ended up taking a speed boat tour with Soloman in one of his boat. When you're staying at Ladera, I don't think you will need to go to a beach. Each suit has a plunge pool or heated pool, so simply stay in your suit and get sun tan while you're admiring the nature around. Staff: Everyone from at Ladera remembered our names and it was lovely to be greeted with our names every time someone from the resort saw us. They were all ready to have a chat with us or help us any time we wanted. Special mention goes to Zania, Evancia and Tenderly from the front desk. Evancia was there to help us arranging all our activities and dinner bookings and of course put up with me changing things around a hundred times with her lovely smile. Thanks, Evancia for suggesting Bamboo Restaurant... We had the best soup there. Nothing was too hard for these young ladies. There was a problem with our final bill from the restaurant, but Tenderly was able to sort that out within seconds. Thanks for the extra Ladera calendars too Tenderly! Every evening there was something left in our room from the pastry chefs and of course banana cakes when we checked out. Thank you for that too. Food/restaurant: I have reviewed the restaurant in detail separately. We had half board deal, so had our breakfast and dinner at Dhasheen. Nigel and his staff provide fantastic, mouth watering food using St Lucian produce. Whatever that came out of the kitchen tasted so nice. The restaurant has one THE best views in the world in my opinion. We went there for the manager's reception on our first evening. The sunset from the bar was phenomenal. We spent couple of hours sitting there admiring the golden view. If you're having dinner after sunset, then there is nothing to look at as it is dark out there. Special thanks to Elizabeth who served us the first night. She was fantastic. The only thing I would like to say was that we had the same menu for all 4 days were there. However, being vegetarians, we ended up getting fed up looking at the same menu with only 2 options every night! OK, chef Nigel would make you something if you want something else, so it wasn't bad. The breakfast was the same too, we ended up just having tomatoes and salad with two pieces of toast every morning. A glass of wine was included in the dinner, but if you want to have anything else you have to pay extra. We went out for lunch every day. We ate at Boucan at Hotel Chocolat, which across the street from Ladera, Bamboo restaurant and La Petit Peak both are a 10 minutes taxi drive away. Activities: I was not interested in spending the whole day outside as I wanted to savour every moment of my stay at Ladera. We ended up doing one small activity every day. We were given a free 15 minutes foot massage by the spa at the resort. One day we did the 'bean to bar' experience at Boucan for $61 per person. The following day we went on the Tet Paul Nature Trail ($66 per couple) and to Soufriere town for a bit of souvenir shopping. Third day we did the Soufriere Experience with the fantastic Mr Ethelbert for $150 per couple. Wow, what wonderful treasure he was to St Lucia!!! His stories of how Soufriere was when he was growing up and they way he explained everything at the botanical gardens were fantastic. We spent a lovely morning visiting the Drive-in volcano, having mud bath in Sulphur springs, had a quick soak in mineral waters of the bath and, looking at Diamond falls and Toraile Waterfall. Finally, on our last day, we did the rain forest safari with wonderful Valarie for $162 per couple. I have reviewed each activity and the restaurant separately. Thank you ladera for making our stay wonderful and will definitely be back soon.
Vidya K - London, United Kingdom
---
I first want to say that having split our stay between Ladera and Jade Mountain, Ladera was head and shoulders above in our experience. If I return to St Lucia (which I hope to do) Ladera will be first on my list. The views are obviously unbeatable, you are much closer to the pitons than at Jade Mountain and feel much more in tune with with nature, the suites are smaller and less streamlined but far more charming in my opinion. Falling asleep to the sounds of the rainforest just outside was very relaxing, and waking up to the sunrise was beautiful. We got so used to it that it felt strange sleeping in an enclosed room back home! The suites themselves are gorgeous, you feel as though you're in a luxurious, very well equipped tree house. We were a little apprehensive about the open air rooms as we both get bitten a lot and seem to attract mosquitos, however I didn't get one bite - which I'm still amazed about! The only visitors we had were a few friendly lizards, bananaquits, finches and even a little Cat - all of which were most welcome! The grounds of the resort are a natural paradise, the gardens are incredibly beautiful, full of the most exquisite flowers which attract lots of hummingbirds. There is also a herb garden with some very knowledgable 'herb doctors' who gave us bundles of herbs to try. Make sure to try out the hot tubs, we only tried them on our last day and regretted not using them more! The team at Ladera are something special. I couldn't single anyone out because everyone was so delightful and they all deserve mention. Everyone made an effort to remember our names, from the front of house team to the gardeners which was unexpected and a really sweet touch. We were there celebrating my Mum's Birthday and all we were expecting was a cake or something in the room (which we got, along with balloons, candles and a card) but what we didn't expect was that literally everyone on the staff came up to her to wish her a happy birthday throughout the day, it really made her feel special and that is something money can't buy - truly some of the best customer service I've ever experienced. I've been dreaming of the food since I left. As our flight was delayed on our first day and the restaurant was closing, the chef called us on our journey to take our orders before we got there. Being vegan I was worried there wouldn't be many options for me but MY GOODNESS the food here is incredible. The chef is really talented and made me special meals, something different every night we were there. He also came out to talk to us and make sure we were happy. Breakfast also had loads of options and the quality was so good I never felt that I was missing out on anything. My mum (who isn't vegan) was equally blown away by the delicious food. We took the free shuttle down to sugar beach (about a 15 min drive) which makes return journeys at set times during the day. Ladera provide beach towels for you to use on the beach but if you want a sunbed you can hire one from the sugar beach resort. We chose not to as were happy to lie on the sand, the section that's not taken up by the resort is quite small and crowded as it's public (as are all the beaches is St Lucia) However it's a gorgeous beach, right in between the pitons. It's the only white sand beach in the volcanic region of St Lucia as the sand is imported. We didn't use the communal pool at Ladera as our plunge pool in our room was just perfect, we got lots of sunshine in our pool area so could sunbathe and dip in the pool from the comfort of our suite - heaven! There was a small hiccup with our hot water which was dealt with swiftly and efficiently, we were offered another room to either move to or shower in until our hot water was fixed. So no great inconvenience at all and we were impressed with how it was handled. We booked the Soufrière experience tour through the hotel which was wonderful. Our guide was a lovely man called Mr Ethelbert who was so knowledgable about the area, having lived there all his life. He took us to the volcano and diamond falls botanical gardens. As well as the Toraille waterfall and the town of Soufrière which is very pretty and full of history. I can't recommend this tour enough, it was a delight from start to finish and our guide was so charming it was one of the highlights of our trip. The journey from the airport is (as we were warned) an experience and left me feeling v. carsick. I've never experienced such tightly winding roads in my life! Luckily we only had to go that way the once and the views are so spectacular it is worth it. If you are considering St Lucia you simply must visit Soufrière, it's an absolute unspoilt gem, and Ladera is the best way to experience it. Seriously photos and descriptions can not capture how magical it is to be so close to the ancient pitons, to wake up to the sun rising above them - these are memories I'll treasure for life. Thank you to the amazing team at Ladera for the holiday of dreams!
---
I spent an incredible 4 days at Ladera Resort while I was visiting St. Lucia. The food, service and room were all outstanding. Having a perfect view of the pitons and the ocean, while being nestled high up in the jungle made for a truly unforgettable experience. I can't wait to come back and visit again!
Elizabeth W - Boston, Massachusetts
---
Get there early for best seat our table overlooked sugar beach and the pitons. Sandwiches are great jerk chicken was a hit. Everyone had fun small shop is on premises and you can enjoy the bar while you wait.
Michfurnrep - Oakland twp
---
Great place to watch the sunset and have a really nice meal. Try the Shrimp Dasheen, it really is great. Its a short hike up from the parking lot to the restaurant. I don't think it is wheelchair accessible.
---