Please select your dates to see prices:
---
Stonefield Estate Resort in Soufriere, Saint Lucia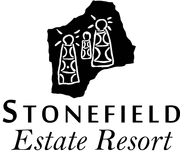 Stonefield Estate Resort's idyllic location has hosted centuries of visitors – the island's earliest-known inhabitants, the Arawaks, left a postcard from 350 A.D. in the form of a petroglyph tablet that can still be seen on the resort's verdant grounds. Stonefield's 26 acres were also once a cocoa plantation, and today they yield mangoes, breadfruit and other delicacies that supply the onsite organic restaurant. Airy villas are outfitted in indigenous wood and stone, and guests are more likely to encounter a friendly parrot than another guest. Adventure-seekers will find plenty to do, from rainforest hikes and waterfall excursions to coral reef dives in the balmy Caribbean Sea.
Prepare coffee and peel a freshly picked mango on your canopied terrace. Catch a ride farther up the mountainside, where you'll join a guide to visit an active volcano full of bubbling pools of lava and prehistoric craters. Take a healing soak in the mineral springs and feel yourself age in reverse. Return to watch the sunset over a plate of grilled Dorado fish in passion fruit sauce.
Location of Stonefield Estate Resort
Stonefield Estate Resort
Stonefield Estate
Soufriere, Saint Lucia
Nearest Airport: UVF
Amenities for Stonefield Estate Resort
General Information
18 Villas
Non-Smoking Property
Not Recommended for Children
Only 4+ Years Permitted
Pets Not Permitted
Dining
Outdoor Dining
Pool Bar
Restaurant
Bar & Lounge
Vegetarian Cuisine
On-Site Amenities
Concierge
Shuttle Service
Spa on Property
Spa Services
Housekeeping Service
Laundry Service
Fitness Center
WiFi
Complimentary Self-Parking
Outdoor Pool
Complimentary WiFi
Wedding Planning Services
In-Room Amenities
Private Patios or Balconies
Turndown Service
Air Conditioning
Bathrobes
CD Players
Ceiling Fans
Direct Dial Telephones
Hair Dryers
In-Room Safes
iPod Docks
Iron/Ironing Boards
Coffee & Tea Facilities
Luxury Bath Amenities
Outdoor Showers
Private Pools
Private Gardens
Hammocks
Kitchenettes
Fully-Equipped Kitchens
Activities
Bicycling
Excursions
Fishing
Hiking
Scuba Diving
Snorkeling
Yoga
Bird Watching
Nearby
Shopping
Golf
Nightlife
Beaches
Interests
Beach
Spa & Wellness
Reviews for Stonefield Estate Resort
---
First time visitor to St. Lucia and Stonefield would make me want to return. Here are a few observations about Stonefield. No TV, ANYWHERE on property. Some may say you don't go on vacation to watch TV but that also means no sports. Some maybe be fine with that, I missed the NCAA men's final. Internet is surprisingly good. Not just in your room but everywhere on the grounds. I would suggest drinking bottled water. The restaurant on property was very nice and I was a satisfied customer. Beware that it is a walk or drive to the beaches but the swimming pool offers a good way to cool off.
elconquistador765 - Lafayette, Indiana
---
It was a wonderful getaway and I only have positive things to say about the villa, grounds, and view. Staff was very helpful, restaurant food was good, and the villa was so relaxing and private. Awesome view of Petit Piton from villa & restaurant. Perfect for couples.
---
My husband & I spent 8 nights at the resort. We stayed in Flamboyant, which has to be one of the best positions in the resort. We had spectacular views of both Petit Piton and the sea below. Every time I walked out on to our patio or swam in our large pool, it took my breath away by the sheer beauty of the views. The same was true from the Mango Tree Restaurant, with views that were equally stunning. Overall, we had a wonderful stay. I wanted so much to give this resort an excellent rating, but felt that I should point out some of the things that could be updated in our room and a couple other comments about the set-up overall. The fittings on cabinets & wardrobes had warped, obviously due to the humidity over the years. The wardrobe that housed the safe didn't fit well at all & I was nervous that I might damage it further each time that I opened the door (see photos). We loved the outdoor shower. What a wonderful experience to shower while having birds, palm trees & the top of Petit Piton in view & even a bit of greenery next to me in the shower. We had a little frog appear in our bathroom one morning, which gave us a laugh. The grounds are so inviting to wander around (just remember that some areas are quite steep, so may not be suitable for everyone) and the team of gardeners were doing an excellent job.. There is a footpath down to view the petrographs on the estate. It's nice just to wander around and enjoy the lush surroundings. There is a free shuttle service down to Sugar Beach, which is a real plus if you enjoy the idea of snorkeling. Most of Sugar Beach is or the use of the residents of that resort & are patrolled by their security staff. All beaches on St. Lucia are public, but you don't get that feeling if you try to sit down at anywhere above the high water mark. You can hire their luxury beach chairs for US$50 EACH for the day, but we opted to use the basic, free deck chairs at the end with the pier, where you find the entry point for the best snorkeling. We brought our own masks & snorkels, but no fins. It's very stony underfoot, so we had rubber booties which made all the difference to comfort. Worth considering, as a lot of people looked very uncomfortable as they entered and exited the water. Back to Stonefield, we couldn't wait to get back to have a relaxing dip in our pool and relax on our generously sized patio. Food-wise, we were disappointed by the fact that there was a limited menu that was included in the B&B package. There were limited choices included, with any extras being charged extra: something that I've never experienced before. That made for a lot of repetition over our 8 day stay. Also, the restaurant service was a bit hit & miss; sometimes great, sometimes not quite so good. Our room was kept very clean & tidy. We were lucky to have met & chatted with Lilian, who looked after us very well. We enjoyed the BBQ buffet, with a tasty choice of food & also enjoyed the Manager's evening, where we were treated to punch & canapes. It was a pleasure to speak to the management and the owner & to learn a bit more about the estate. I used the gym a few times. It was a reasonable workout area, but the exercise bike & one of the other machines didn't seem to be working properly. My husband used the spa for a massage and said that, while expensive, was a lovely, relaxing area for spa treatments.We would certainly recommend staying at Stonefield, especially in Flamboyant.
Virginia O - London, United Kingdom
---
I loved this resort. It is a small boutique hotel where the staff get to know you, the food is really good (especially the BBQ buffet on Thursday) and the villa was awesome - your own oasis in the tropical setting. The villa had everything you need, and it really does have a private pool! The outside shower was also amazing (which I wasn't sure if I would like it or not). The views of the ocean and petite piton were beautiful. If you are staying for a long period of time, you may want to experience dinner at some of the nearby resorts. That is a positive for not having the all inclusive.
steelergirl656 - North Carolina Coast, North Carolina
---
This was a glorious and restful as well as equally beautiful place to just chill, read whether in my private hammock, plugs into my private pool, dine splendidly whether on site or t nearby superb restaurants. Staff were warm and extremely responsive. It was a true if too short pleasure.
---