Please select your dates to see prices:
---
Stonefield Estate Resort in Soufriere, Saint Lucia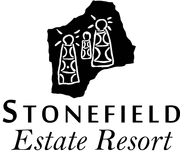 Stonefield Estate Resort's idyllic location has hosted centuries of visitors – the island's earliest-known inhabitants, the Arawaks, left a postcard from 350 A.D. in the form of a petroglyph tablet that can still be seen on the resort's verdant grounds. Stonefield's 26 acres were also once a cocoa plantation, and today they yield mangoes, breadfruit and other delicacies that supply the onsite organic restaurant. Airy villas are outfitted in indigenous wood and stone, and guests are more likely to encounter a friendly parrot than another guest. Adventure-seekers will find plenty to do, from rainforest hikes and waterfall excursions to coral reef dives in the balmy Caribbean Sea.
Prepare coffee and peel a freshly picked mango on your canopied terrace. Catch a ride farther up the mountainside, where you'll join a guide to visit an active volcano full of bubbling pools of lava and prehistoric craters. Take a healing soak in the mineral springs and feel yourself age in reverse. Return to watch the sunset over a plate of grilled Dorado fish in passion fruit sauce.
Location of Stonefield Estate Resort
Stonefield Estate Resort
Stonefield Estate
Soufriere, Saint Lucia
Nearest Airport: UVF
Amenities for Stonefield Estate Resort
General Information
18 Villas
Non-Smoking Property
Not Recommended for Children
Only 4+ Years Permitted
Pets Not Permitted
Dining
Outdoor Dining
Pool Bar
Restaurant
Bar & Lounge
Vegetarian Cuisine
On-Site Amenities
Concierge
Shuttle Service
Spa on Property
Spa Services
Housekeeping Service
Laundry Service
Fitness Center
WiFi
Complimentary Self-Parking
Outdoor Pool
Complimentary WiFi
Wedding Planning Services
In-Room Amenities
Private Patios or Balconies
Turndown Service
Air Conditioning
Bathrobes
CD Players
Ceiling Fans
Direct Dial Telephones
Hair Dryers
In-Room Safes
iPod Docks
Iron/Ironing Boards
Coffee & Tea Facilities
Luxury Bath Amenities
Outdoor Showers
Private Pools
Private Gardens
Hammocks
Kitchenettes
Fully-Equipped Kitchens
Activities
Bicycling
Excursions
Fishing
Hiking
Scuba Diving
Snorkeling
Yoga
Bird Watching
Nearby
Shopping
Golf
Nightlife
Beaches
Interests
Beach
Spa & Wellness
Reviews for Stonefield Estate Resort
---
We booked this hotel with high hopes however we were disappointed during and after our stay. We felt the attention to details was missing on every level and interactions we had was missing the final touch to make the customer happy. Room - we stayed at the One Bedroom Ocean View Villa Bamboo. It felt extremely outdated, not very clean when looked at in detail... somewhat depressing. The shower head had years worth of white stuff accumulated on it, the windows were probably never cleaned, the terrace was never mopped.... bird/lizard poop on almost all the seats on the terrace. The pool floors paint had come off... There was a plate of welcome cookies on the table but they were rock hard and we could not even eat them. We wanted a relaxing environment to enjoy when we came back from the beach etc so we decided to move to another hotel. The Manager offered us a better room starting the next day... And said she will stop by our room and look at the issues we brought up. Even the next day, the shower head was dirty, bird poop on chairs etc... We decided to move to another hotel and the Stonefield Manager said she would refund our un-stayed nights -- which we were thankful for. At the checkout I asked for a credit memo, some type of confirmation of how much we would get back and I was told manager is not here so they could not get us anything... The person I was talking to did not even care... They knew we were going to check out so I was surprised... but none the less I called them 3 more times... it's been 12 days and we still have no confirmation or the $$s back in our bank account. The hotel is in a beautiful location, amazing views which was about it....
Ozge C - Chicago, Illinois
---
Fantastic room/chalet view was amazing, total privacy and our very own private pool - which was large! Really felt felt special. Restaurant and cocktails were great and the Thursday night entertainment amusing. Would go back!,,
---
We just returned from a fantastic visit to Stonefield Vill Resort. We originally found this resort online by accident and decided to book the Limemill Cottage at the last minute. When we arrived, we were told that the previous villa occupants had decided to extend their stay an extra day and would not be available for us to move in. While disappointed, Stonefield divided our party into 3 different villas for the first night of our stay - each of those villas were excellent - Jasmine being our favorite. We were then moved to Limemill for the remainder of our stay, as originally reserved. We were offered a discount off our stay and a foot massage for each guest for our inconvenience. We were completely satisfied with the arrangement. As for the resort itself, we had a fantastic experience. We loved all of the villas and especially the outdoor showers and private pool features! The food was excellent including a fantastic daily breakfast at their restaurant which features an outstanding view of the Caribbean Sea and one of the Pitons. We also enjoyed steel drum night. In any case, we would gladly return for another stay and are eagerly awaiting the next opportunity to stay again. Would definitely recommend!
Eric E - Atlanta, Georgia
---
Listen up folks! We just returned from spending 6 days at Stonefield Villa Resort! OMG it was heaven on earth! From the moment we arrived and were greeted with cool moist towels and grapefruit juice to the last day when we checked out, this place we give 5 STARS! We stayed in the Jasmine (they EVEN upgraded us!!!!) and the view upon entering the villa actually brought tears to my eyes. You cannot believe the STUNNING view from this porch!!! And a PRIVATE pool...YES! (not a tiny one by any means!) The villa is huge and the pool water PERFECT!! We cannot say enough and can't wait to return to Stonefield! The fitness center is MORE than adequate...3 rooms with free weights, medicine balls, kettle bells, body bars, treadmills, several pieces of equipment...The food was excellent and do NOT miss the THURSDAY night buffet..we almost chose to order off the menu (which they so graciously allowed, limited selection), but when we saw the FOOD it was a "no brainer"! The breakfasts served by Mary and Lauriana and many others, forgive me I cannot recall your names...Trevor at the bar...oh boy we have to plan the next trip back NOW. Thank you Stonefield for making this a BEAUTIFUL memory for us. And to those of you who tend to nitpick about details, please give it up? The bed was awesome, the service, excellent, the food outstanding....and most of ALL...the people of St. Lucia are BEAUTIFUL! The final morning as we were leaving my silly husband found the car battery had been worn down. Staff was there in a flash to give us a jump start. Thank you so much for EVERYTHING, Stonefield...we are still having flashbacks of the beauty of this island and this resort!
starr168 - Old Tappan, NJ
---
The villa was spectacular, the food at the (only) restaurant on the property was so amazing that even though we had originally planned to go off the resort to other dining options in the area we were never motivated to do so after all.
---