Please select your dates to see prices:
---
Cobblers Cove in Speightstown, Barbados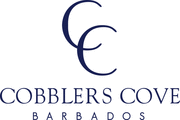 Wind rustles through white plantation shutters at Cobblers Cove, a country manor on the west coast of Barbados where life carries an air of its colonial past. Afternoons pause for English tea in the Great House pavilion, tropical fruit accompanying delicate scones. Each morning, resident fisherman Barker sets out for the day's catch – join him if you'd like – to be served up at the restaurant awarded best in the country by the Barbados Hotel and Tourism Association.
Lounge by the turquoise sea, lost in the West Indies's pace of life. Take a kayak to the sand bar and drift away the morning. Catch an afternoon cricket game. In the balmy breeze, sip on a Bajan rumrunner made with muddled banana and garnished with a hibiscus flower. Dine on olive-crusted mahi-mahi with cinnamon plantains at an oceanfront table.
Location of Cobblers Cove
Cobblers Cove
Road View St. Peter
Speightstown, Barbados
Nearest Airport: BGI
Amenities for Cobblers Cove
General Information
40 Suites
Dining
Pool Bar
Restaurant
Bar
Room Service
On-Site Amenities
Laundry Service
Gift Shop
Fitness Center
Live Entertainment
Outdoor Pool
Tennis Courts
Gardens
Lounge
In-Room Amenities
Air Conditioning
Bathrobes
Ceiling Fans
Direct Dial Telephones
Hair Dryers
In-Room Safes
Mini Bar
Coffee & Tea Facilities
Luxury Bath Amenities
Activities
Kayaking
Tennis
Water Skiing
Windsurfing
Snorkeling
Family
Children's Programs
Cribs
Babysitting
Kids Club
Nearby
Restaurants
Beach
Golf
Interests
Beach
Summer Getaways
Reviews for Cobblers Cove
---
What an absolutely unforgettable experience my partner and myself had for our week at Cobblers Cove. Firstly the hotel is impeccably looked after from general cleanliness to amazing gardens. Our garden suite was lovely and very private, it felt like we had our own garden extended from the terrace. It was also very luxurious and spacious inside. The restaurant was faultless and we enjoyed the different theme nights it offered. The beach adjacent to the hotel was pristine white sand and clear calm blue sea - paradise! What made this experience magical though was the staff, from the general manager, Will Oakley, introducing himself and making us feel welcome right the way through to the housekeeper who was always so friendly when she recognised us and made us feel equally at home and welcome. A special mention must go to the water sports team at Cobblers Cove. My partner got to swim alongside and feed the turtles which was a highlight of her experience, while I fished from the boat which was more my thing. Also the team generally cared about the wellbeing of the turtles and other marine life and the effects excessive tourist have had on them. Thank you so much for making our week so memorable and will definitely return in the future.
HelicopterPilotJVH - Cheltenham, United Kingdom
---
This was our 5th (I think) trip to Cobblers Cove, and we'll miss it next year (other plans). Every single one of the staff are delightful, and it's good to see they are training up some young 'uns in the inimitable Cobblers tradition! The hotel itself is beautiful, in a perfect location on the beach, but only a 10-minute walk into Speightstown. You rarely feel the need to go anywhere, however, as there isn't a better spot for lunch or dinner on the island than the Camelot restaurant, and Virgil makes a mean mango martini. We've always stayed in a Garden Suite as we really like being in amongst the wonderful gardens. You can sit on your lounger on your patio and watch the hummingbirds sipping nectar, and listen to the chorus of tree frogs start up as the sun goes down... perfect.
Emily F - London, United Kingdom
---
This is a very nice hotel but not without criticisms. There are many good things about this hotel such as the location on the beachfront, the well laid out, well furnished, spacious accommodation and relaxed atmosphere. The service was good but I didn't find the staff particularly friendly, the food in the restaurant was good but not exceptional and the portions are generally small. Some rooms back on to the road and understand they can be a little noisy. The sea front rooms are wonderful and quiet. Overall a very nice hotel.
Hetravels - Puglia, Italy
---
We arrived at cobblers cove on 18th February. 15 members of my family were there for a joint 50th birthday. The staff were amazing ! Richard greeted us and was very friendly. Nothing was too much for the staff. We had 7 rooms and every one of them were very clean and comfortable. It was amazing. Virgil made the best cocktails ever and was very pleasant to talk to at the bar. The day of the 50th birthday arrived and the staff were amazing. Everything was above and beyond the normal and we had a fantastic stay. The grounds and the beach was amazing. We got into a routine of pre ordering our lunch and dinners as there was so many of us and the food was amazing. I could not recommend this hotel enough and I will definitely be back. Never been treated so well at any hotel. Outstanding.
---
We've just got back from 10 wonderful days at Cobblers Cove. This was our 4th holiday at this exceptional hotel, each year we have been welcomed and looked after by the same staff, they all make each guest feel so welcome, nothing is too much trouble. It's this wonderful friendly approach that instantly relaxes you from the moment you arrive. The hotel is set in the midst of a beautiful garden, the bushes and trees are alive with birds, plus you will always see a Mongoose scampering around. This is not a large hotel, you will never feel anywhere is crowded, the views of the garden or out to sea are beautiful, the food is excellent and varied. There is a weekly Manager's cocktail party where your glass will be constantly filled and there are great canapés. There is often authentic live music that is never raucous. One of our highlights is being able to stroll along the golden sand and take a long swim in the warm water before breakfast, there is often no one else in the sea early in the morning, indeed you often have the bay to yourself throughout the day, so different to some other hotels where we have stayed. This is a quiet hotel to enjoy the sun, relaxation and to be thoroughly pampered. For our first holiday at Cobblers Cove, we stayed in a Garden suite, the next we ungraded to an Ocean View suite and for the last two years we have enjoyed the luxury of the Camelot Suite. Whichever room you stay in, it will be superbly decorated and extremely comfortable. We are so looking forward to returning to Cobblers Cove, Nick & Wendy Saunders P.S. We loved Will's response to the Oldham's review.
nickrsaunders - Topsham, United Kingdom
---