Please select your dates to see prices:
---
Cobblers Cove in Speightstown, Barbados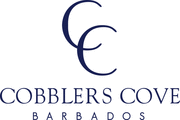 Wind rustles through white plantation shutters at Cobblers Cove, a country manor on the west coast of Barbados where life carries an air of its colonial past. Afternoons pause for English tea in the Great House pavilion, tropical fruit accompanying delicate scones. Each morning, resident fisherman Barker sets out for the day's catch – join him if you'd like – to be served up at the restaurant awarded best in the country by the Barbados Hotel and Tourism Association.
Lounge by the turquoise sea, lost in the West Indies's pace of life. Take a kayak to the sand bar and drift away the morning. Catch an afternoon cricket game. In the balmy breeze, sip on a Bajan rumrunner made with muddled banana and garnished with a hibiscus flower. Dine on olive-crusted mahi-mahi with cinnamon plantains at an oceanfront table.
Location of Cobblers Cove
Cobblers Cove
Road View St. Peter
Speightstown, Barbados
Nearest Airport: BGI
Amenities for Cobblers Cove
General Information
40 Suites
Dining
Pool Bar
Restaurant
Bar
Room Service
On-Site Amenities
Laundry Service
Gift Shop
Fitness Center
Live Entertainment
Outdoor Pool
Tennis Courts
Gardens
Lounge
In-Room Amenities
Air Conditioning
Bathrobes
Ceiling Fans
Direct Dial Telephones
Hair Dryers
In-Room Safes
Mini Bar
Coffee & Tea Facilities
Luxury Bath Amenities
Activities
Kayaking
Tennis
Water Skiing
Windsurfing
Snorkeling
Family
Children's Programs
Cribs
Babysitting
Kids Club
Nearby
Restaurants
Beach
Golf
Interests
Beach
Summer Getaways
Reviews for Cobblers Cove
---
Very nice hotel ...welcoming staff...beautiful surroundings...I would definitely stay again....beach easy for swimming and the sea turtles just off the beach...the rooms very well appointed and have the old world Caribbean charm.
Brenda L - Cape Cod, Massachusetts
---
Just returned home after a fantastic stay at Cobblers Cove , Will and his team could not have looked after us better , lovely room , beautiful gardens , great beach and sea swimming and good pool , swim with the Turtles a must . Food delicous and service very friendly , we had a ball , beware of Virgil the Barman's legendary Cobblers Cooler Cocktail !!! See you 2019 !
JBirkett68 - York, United Kingdom
---
I was hesitant to write this review because of the glowing positive reviews this property has received. I kept wondering...did we miss something? However, after recently visiting another Relais & Chateaux property, the difference in the level of service was so remarkable that I felt it was important to share our experience for other travelers who may be considering going here. When we arrived, the greeting was outstanding. The staff went out of their way to welcome us, which set us up for that level of service. Our room was lovely and we felt we were well on our way to a wonderful vacation. Unfortunately several things fell short and that feeling did not continue. Pros: -The room was comfortable, clean and very nice. The bed was very comfortable and the bathroom was immaculate. -The resort is pretty. -The food was delicious. -In the evening they have lit torches lining the walkway to dinner, which creates a lovely atmosphere. -The manager's reception was top notch. Cons: -Our initial email contact prior to our arrival with requests for dinner reservations, tee times and excursions were never responded to. I emailed them multiple times to no avail. Finally our travel agent interceded for us and was told that the reservations were made and we were all set. However, when we arrived we learned that none of the reservations or tee times had actually been made. We were fortunate there was availability at the golf course and restaurant on such short notice. -The beach is underwhelming. Across the front of the resort is a large breakwater with each side of the resort being abutted by a beach. On one side is a very large poisonous tree, which they recommended we not sit near. This left a small patch of sand with several rocks and broken glass, so we went to the other side. This other side does indeed have a long, pretty beach but it is far too narrow and steep to sit on. There is a small 10 by 10 foot section that can accommodate two chairs but you must ask someone to bring them down off of the deck. If your desire is a great beach, this is not your place. -When we were in our room, the noise from the traffic was very distracting. It was loud and constant. It woke us up every morning at 5:30 and never died down until well after bedtime. The passing buses and cars drove very fast and constantly beeped at each other, which made for a most uncomfortable level of noise. When we would sit on our porch you could actually smell the exhaust fumes. We asked to be moved but the only availability they had was in an upgraded room and the amount of money they wanted to charge us was unreasonable. Kind of disturbing that the potential of our returning was not impetus enough for them to do what they could to accommodate our request. -If you book a spa service, you wait in the lobby and when it is your appointment time, you are brought into a room, not into a "spa". The massage was very good but I would not consider a room a spa. -This resort was far too expensive for the experience it provided. The level of service was adequate but certainly not outstanding as one would expect from a high level Relais & Chateaux resort. I know the management will rebut my statements which is fine. I actually feel bad to have to write what I did knowing some consider this a beloved property. However, I felt the need to honestly share our experiences. I wish I had heeded the advice of those before me who pointed out these same concerns.
Traveloverx4 - New Hampshire
---
Wow , what a fantastic two weeks we have all just had at this haven of peace and tranquility, the Caribbean Sea lapping literally up to the edge of this Colonial style hotel. The fabulous General Manager Will Oakley and his excellent staff all need praise for looking after us all so well with nothing too much trouble and always with a smile .The Cottage style rooms are nestled away individually and are hidden amongst the rich green flowers and fauna of the torch lit gardens!! Excellent space and even better bathroom and showers! Great food, some of the best on the island and a great bar too. Beware of the Cobblers Cooler....!! Book now, we will be back!! Thanks all.
andrewpern - Helmsley, United Kingdom
---
Perfect in every way. Beautiful location, fantastic suits and terrific food. Relais & Chateau at its best. Miles better than Sandy Lane. The general manager from the UK is a perfect host and made us feel very welcome.
Jonathan M - Leeds, United Kingdom
---