Please select your dates to see prices:
---
Fairmont St Andrews in St Andrews, United Kingdom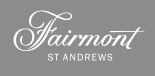 The 520 acre five star Fairmont St Andrews resort encapsulates luxury, elegance and truly breathtaking surroundings in the 'Home of Golf'. A truly unique and special venue that makes your visit one to remember, with its lavish and stunning surroundings, peaceful setting and stunning cliff top views of St Andrews and the North Sea.
All of our 209 luxury guestrooms are spacious and well-proportioned with thoughtful Scottish touches. The resort prides itself with an array of fabulous facilities including two championship Golf Courses The Kittocks and The Torrance. Offering excellent dining experiences for every palette, ranging from our new Italian eatery La Cucina to St Andrews Bar and Grill serving the freshest of Steak and Seafood. Our sumptuous Signature Spa offers a range of treatments including locally-themed massages, facial and relaxation therapies using exclusive Aromatherapy Associates products in 12 chic treatment rooms. The spacious swimming pool, sauna, steam room, Jacuzzi and relaxation room complete the experience, helping you to relax and unwind.
Location of Fairmont St Andrews
Fairmont St Andrews
A917
KY16 8PN
St Andrews, United Kingdom
Nearest Airport: EDI, PSL
Amenities for Fairmont St Andrews
On-Site Amenities
Pool
Spa Services
Sauna
Golf Course
Steam Room
Interests
Golf
Hotels
Spa & Wellness
Reviews for Fairmont St Andrews
---
Can highly recommend this hotel. The room was fully equipped and spotlessly clean. Breakfasts were something to look forward to each morning. Staff were all extremely pleasant and helpful. The shuttle bus into St Andrews would be something we would use on a return visit. Valet parking was very useful. Could maybe have more staff in the pool and gym area for safety.
---
A huge vote of thanks to the entire management and staff of the Fairmont St Andrews. After several months of planning our daughters wedding we enjoyed a faultless reception at the Fairmont. This is a high class venue with efficient and friendly staff performing to the highest standard. Special mentions must go to Eleanor, Richard and Natasha for ensuring our day was a most memorable one. Not to forget the kitchen staff who provided us with an outstanding meal,beautifully presented and the waiting staff who clicked into gear military fashion for service. I cannot speak more highly about our experience. Truly the best.
Colin R - Edinburgh, United Kingdom
---
We were delighted to return to this hotel after a two year absence. So glad we did, as the refurbishment has made a huge difference. The hotel was rather 'tired' on our previous couple of visits, but so pleased to see it has been returned to its former glory. Staffing has also been improved, making this a very enjoyable visit indeed.
Mags562013 - Gourock, United Kingdom
---
Afternoon tea was terrific with a good variety of small sandwiches and tasty treats - service was great.We enjoyed a comfortable night - everything was fine with only one fault which was that a fairly full bathroom bin had not been emptied before our arrival.Breakfast was of a high standard - service was excellent.The hotel was very busy and a few of the popular buffet choices were finished and needed to be replenished.We look forward to a return visit.
Forsyth322 - Dunfermline, United Kingdom
---
The Fairmont is the best, with two extremely challenging course right on the bay of St Andrews. In April they only have carts available on one course, Kittock's, Torrance you will need to walk. On both courses the views are amazing, and well the Golf is incredibly challenging if you are not used to 20-30 mile an hour winds. We each shot 15 over our handicap. Very friendly staff at both the course and hotel.
Jay S - Philadelphia, Pennsylvania
---