Please select your dates to see prices:
---
Fairmont Royal Pavilion in St. James, Barbados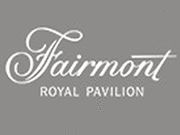 The only thing missing from Fairmont Royal Pavilion is the ordinary. An envious setting, magnificent accommodations, luxurious aura and attentive staff are all present and accounted for at this Caribbean hideaway. Located on the windswept western coast of Barbados, the resort houses a collection of stunning guest rooms that teeter on the brink of one of the island's best beaches. Glass doors slide back to reveal spacious terraces and million-dollar ocean views. The resort is family-friendly from April through October, with the remaining half of the year reserved for romancing couples.
Palm Terrace Restaurant, with its oceanfront setting and tranquil ambiance, is open nightly for dinner and features a sumptuous menu of island fare and international selections. The wine list is equally stellar, with thoughtfully-selected vintages to complement the chef's culinary innovations. Meals can also be enjoyed poolside at the popular Café Taboras, where all-day dining and themed menus create a bit of verve. Guests can also partake in a relaxed afternoon tea. Fairmont Royal Pavilion boasts a magnificent pool with plenty of umbrella-shaded loungers, as well as a serene spa sanctuary for head-to-toe pampering. Find enchantment that surpasses all expectations at the graceful Fairmont Royal Pavilion in Barbados.
Location of Fairmont Royal Pavilion
Fairmont Royal Pavilion
Porters BB24051
St. James, Barbados
Nearest Airport: BGI
Amenities for Fairmont Royal Pavilion
General Information
72 Guest Rooms
Only 13+ Years Permitted
Dining
Poolside Dining
2 Restaurants
On-Site Amenities
Concierge
Spa Services
Laundry Service
Fitness Center
Boutiques
High-Speed Internet Access
Outdoor Pool
Tennis Courts
Outdoor Whirlpool
18-Hole Golf Course
In-Room Amenities
Turndown Service
Air Conditioning
Bathrobes
CD Players
DVD Players
Hair Dryers
In-Room Safes
Mini Bar
Satellite Television
Televisions
Iron/Ironing Boards
Coffee & Tea Facilities
Activities
Deep Sea Fishing
Kayaking
Sailing
Tennis
Water Skiing
Windsurfing
Scuba Diving
Snorkeling
Business
Business Center/Services
Reviews for Fairmont Royal Pavilion
---
Great location , lovely rooms but food let's hotel down badly .Breakfast was ok , choice could have been better . After that food was really disappointing, had to go out to restaurants in evenings as couldn't face eating there . Get proper chefs , it shouldn't be a problem in Barbados .
j0hnnyg500 - Dublin, Ireland
---
Everything is relative, and perhaps for Barbados this hotel is good, but compared with other expensive hotels around the world we found it lacking in many respects, and although we had an enjoyable ten day holiday we felt it was overall poor value for money. Such a shame, as most of the staff were very warm and friendly and welcoming. Many of the faults can be corrected in time with a refurbishment, better sourcing of food and drink, and staff training. Communication between staff was consistently poor and this was acknowledged by management on one occasion. We will be looking elsewhere for our next stay on the island. There are two blocks each on three floors and with all the rooms facing the beach and really close to it. Our first room was 321 and it had a fabulous view from the balcony. However, the bathroom sliding door was badly fitted and hard to shift; also, the superficial air-conditioning unit was noisy even on its lowest fan speed, which meant we could not get a good night's sleep – either too hot or too noisy. We complained and the maintenance reported back that the problem with the air-con was fixed – but we found it was unchanged. We took up the offer of a room change – same type of room but a floor down, room 219. We moved hurriedly after our second dinner. This air-con unit was a different brand and was better, and the sliding door worked OK. However, the WC failed to flush properly, the sink drained slowly, the bath drained noisily, and there were odd plumbing noises throughout the night – identified as a continuous trickling of water through a flapper valve from the cistern, and a frequent short flushing or pumping sound transmitted from the building through our bathroom fittings throughout the night. It took until the sixth day, after several complaints, before the trickling sound was finally stopped by replacing the parts in our WC, and the sewerage had been unblocked downstream. The odd noise from the building was never acknowledged or fixed, so we did not ever get a comfortable night's sleep. The basin still drained slowly and the bath was still noisy, but these did not of course trouble our sleep. We were given 700 Barbadian dollars (US$350) as compensation – no upgrade was possible as they said they were full (although a larger suite was offered on the Internet). Although the rooms were said to have been renovated last November, they seemed already tired, and the fittings were to a middling standard – not four star by any means. As examples - only one basin, paper thin walls, and a cheap SD TV. Our mattress protector was too large, causing ridging. Maid service was OK but patchy – e.g they did not refill our Nespresso coffee machine water, and we had to ask for Champagne flutes to be replaced. The Palm restaurant was the only place to get proper food on half board. It didn't seem very popular, given that the hotel was quite full. There was nightly live entertainment, so they tried, but the quality of food and service was mixed and certainly not four star. Food was often cool or just warm. There was little communication between staff, so we were asked questions when we had already told others the answers. One night the lights flickered on and off. Breakfast was in the informal restaurant between the pool and the beach and was well below the standard we were expecting. Service was patchy, depending on who was on duty and how busy they were. Nice touch that some of them remembered our names. Sometimes we had to wait for a table – it would have been a nice gesture to give us something to drink! The fruit was disappointing. The range on offer on the buffet was limited, and to get a full English it was necessary to go a la carte – this was included in our meal plan, but it meant a delay. Coffee was not very nice, even when we ordered cappuccino. We also had problems getting freshly squeezed orange juice – and were on some days initially fobbed off with stored juice that tasted completely different (we believe it was from a carton as it had that taste). The explanations from the waiters were simply untrue. The cutlery in both restaurants was surprisingly cheap looking, and the cruet for example was blocked, probably by dampness. They were really quick with their bills - on one occasion, I got it even before they took my order! It was good that there was an ATM in reception – but bad that they charged US$5 for each transaction, in addition to steep bank charges, and I could not take out more than 500 Barbadian dollars a day. So having to pay cash for both our excursions was more costly than it should have been. There is no spa – so a masseuse visited our room. Be aware - there was a service charge from the hotel. The letter accompanying my final draft bill did not match the situation – about the agreed late checkout and our complaint history - and it was riddled with errors. But – we did get a nice drink at reception when we checked in and checked out. And a bottle of vintage Moet welcomed us in our room.
954Richard - London, United Kingdom
---
We spent two nights at this lovely property, which is about 30 minutes from the Bridgetown airport. The resort is right on the beach, and our suite on the first floor was cost justified to be able to lounge on the deck or walk a few steps to the beach. The open air property was renovated since were there last. The room was cool and most comfortable.
TulsaGal33 - Tulsa, Oklahoma
---
First time we stayed here after visiting the island over the past 5 years, one of the nicest places to stay for a relaxing break. The room we had was a 3rd floor ocean view balcony & was right on the beach. The sound of the waves when you open your patio doors was most welcoming. The beach itself is a picture postcard. We found the hotel to be very chilled & relaxing & having been updated recently was a nice place to be. The staff were very pleasant & very helpful.
---
If you want a relaxing holiday right on the beach with great service this is the place to go. If you have one of the suites it the only hotel in Barbados where you get go from your room directly to the beach
---