Please select your dates to see prices:
---
The Langham Sydney in Sydney, Australia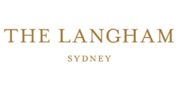 Where stylish tradition and modern efficiency effortlessly merge, guests will discover The Langham Sydney. Located in the heart of Sydney, this award-winning hotel is situated in the city's vibrant Rocks district close to the Sydney Harbour Bridge. As an ideal base from which to explore the city, The Observatory Hotel promises the most in luxury and comfort, as well as an unsurpassed level of personal service. Spacious and elegant rooms are designed for discerning travelers, with rich appointments and impeccable attention to detail.
Discover Sydney starting with a guided BridgeClimb tour or take in a performance at the legendary Sydney Opera House. Take a ferry from Circular Quay to see the koalas and Tasmanian devils at the Taronga Zoo, or indulge your senses with a day trip to the wineries of historic Hunter Valley. Enjoy an elegant end to your days with a gourmet dinner at the hotel's award-winning Galileo Restaurant, serving fine French cuisine with a Pacific Rim twist. The Day Spa also offers an indulgent retreat, where the finest products and most exclusive treatments are offered. Experience Australia at its finest at The Observatory Hotel.
Location of The Langham Sydney
The Langham Sydney
89-113 Kent Street
2000
Sydney, Australia
Nearest Airport: SYD
Amenities for The Langham Sydney
General Information
99 Guest Rooms
Dining
Restaurant
2 Bars
24-Hour Room Service
Afternoon Tea
On-Site Amenities
Concierge
Spa on Property
Fitness Center
Indoor Heated Pool
High-Speed Internet Access
Valet Parking
Tennis Courts
Personal Trainers
Music & Movie Library
In-Room Amenities
Air Conditioning
CD Players
Direct Dial Telephones
DVD Players
Hair Dryers
In-Room Safes
Mini Bar
Televisions
Marble Bathrooms
Luxury Linens
Coffee & Tea Facilities
Business
Business Center/Services
Meeting Rooms
Nearby
Shopping
Zoo
Art Galleries
Museums
Restaurants
Interests
City
Hotels
Spa & Wellness
Summer Getaways
Reviews for The Langham Sydney
---
My wife and I stayed here for three nights for our 20th Wedding anniversary. The hotel, rooms, staff and amenities are all first class. From the minute you arrive you are treated as a much valued guest. Brilliant location to wander down to The Rocks or the Quay. Over the years we have stayed in many hotels, in many locations and in many countries, however, we have experienced none better than this. We have stayed in some fantastic resorts but if you're after something sophisticated, elegant and basically 'very grown up' this is it. Thank you to all the staff for making our milestone celebration even more memorable. This was our first stay at the Langham Sydney but I can say with certainty it will not be our last.
---
The Hotel is in a great location. He Langham is on a lovely quiet street but it's still walking distance to The Rocks and the ferries. Breakfast was included and was also lovely. The only drawback is construction! There is a large construction project at the harbor right behind the hotel. Our room faced the harbor ( more expensive- nicer view but...) and we were up every morning at 7:30 to the sound of banging and drilling. A room towards the front might be quieter.
---
My husband and I spent just one night this week at The Langham. Of all the 5-star hotels we have stayed in around the world, The Langham Sydney is right up there with the best of them. From the moment we arrived, when we were greeted warmly by Brandon at the concierge desk, we were treated as if we were "honoured guests" in a stately English mansion. We were personally escorted to our gorgeous room by Leonor. While facing the street, it actually had a very pleasant outlook onto a row of terrace houses and above them to Observatory Hill and the city skyline. It was also very quiet on that side of the building, and we would choose to be located there again, at least until the Barangaroo construction is complete. We ate twice in the lounge, as well as having breakfast in the dining room. We also entertained guests in the lounge for pre-dinner drinks, and were well looked after by the bar staff. The bar tender, when I asked if he could make me a Caipirinha (which is not a common drink in Australia) said, "Of course". The facilities and amenities were fabulous, and everything just seemed to "work". A lot of thought has obviously gone into every aspect of the guest experience. I can't recommend The Langham Sydney highly enough.
Paul S - Canberra, Australia
---
This is a luxurious, gorgeous hotel with helpful staff. It's probably one of the nicest hotels I've stayed in around the world. And the neighborhood is a 15 minute walk from the commotion of the Rocks so it's just perfect. However, for 2 more years there is a massive ferry terminal project going on and starting at 7 a.m. on the weekdays and Saturday it was very noisy. It feels like such a treat to be in this hotel so perhaps the street facing rooms are better,
---
Stayed here for one night for our anniversary. Upon checkin, I was greeted by a french girl who I forgot her name and also her colleague Charles (I think his name was)? They were very warm and welcoming which was excellent! I was very fortunate enough to be given an upgrade to a one bedroom suite which was superb considering it was my first time staying in this hotel. I can definitely commemorate on the front desk team for providing top and excellent service for me and my partner. So well done to the two staff members who assisted me during check in! The young french girl even walked me to the elevator and asked if I would like a proper guide for the room. What excellent service! A small downside of the staff members I would say would be concierge. As we walked past the concierge, they would just look at us and stare and not say anything so it kind of felt a little bit unwelcoming. But other than that, other staff were superb. The hotel was nice enough to give some amenities for me and my partner to make us feel very welcomed and also for us to enjoy our anniversary. This was very thoughtful of them :) The property itself is lovely and well furnished with all this marble. Yet a moden property with a classical touch. The room itself was huge and also very clean. The bed is really comfortable and you'd definitely get a very good nights rest. An awesome feature in the bathroom was the heated towel rack. Now thats something you don't see at other 5 star hotels! One down side of the room was that the tv lacked abit of channels on foxtel. That was my only downside for the room but other than that, it was excellent. We missed out on the buffet breakfast which was disappointing but we will definitely try it next time we stay here as I have heard many good reviews about it. If anyone is ever at the langham, I also recommend checking out their pool. The pool is beautiful and the starry backdrop just makes you feel like you're gazing into a sky full of stars. Overall, an amazing property and an amazing stay. It's a shame that we didn't get to enjoy it longer but I definitely will be back again.
jnychn - Sydney, Australia
---