Please select your dates to see prices:
---
El Monte Sagrado Living Resort & Spa in Taos, New Mexico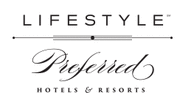 Taking a cue from the Native Americans, a culture that embraces tranquility and the gifts of nature, El Monte Sagrado offers an awakening experience that is both surreal and serene. With charming guest rooms, suites and spacious casitas, this Taos, New Mexico marvel is surrounded by mountainous beauty that further promotes a calming effect on those fortunate enough to find themselves here. The intimate chambers, with their hand-painted walls, local artists' creations, delightful kiva fireplaces, tandem soaking tubs, and private courtyards or patios, are considered to be mini capsules of luxury where the world fades away once the door latches behind you. Quaint, charming, and just a couple of blocks from Taos Plaza, this resort is a part of the Lifestyle collection of Preferred Hotels & Resorts.
This adobe-style sanctuary is home to the delightful De la Tierra dining destination, whose menu displays cuisine with global and indigenous influences coupled with a setting illuminated by the soft glow of candles. The Gardens offers both a casual menu and setting, while Anaconda Bar features live entertainment, a mix of refreshing cocktails, and a socially vibrant ambiance centered around an amazing 1100-gallon saltwater aquarium. The hotel's Living Spa should rise to the top of anyone's list when yearning for a much-needed massage or body treatment. Taos is often thought of as an enclave for artists, which it most certainly is, but there is more to the story as well. Fly fishing, llama trekking, and skiing at the nearby Taos Ski Valley are among the many recreational activities, but culinary lessons, wine tasting and pottery classes should not be overlooked either. A closer look and you will discover that El Monte Sagrado strikes the perfect balance between a luxurious getaway and a culturally rich retreat.
Location of El Monte Sagrado Living Resort & Spa
El Monte Sagrado Living Resort & Spa
317 Kit Carson Road
87571
Taos, New Mexico
Nearest Airport: ABQ
Amenities for El Monte Sagrado Living Resort & Spa
General Information
37 Rooms, Suites, and Casitas
Non-Smoking Property
Pet Friendly
Ecologically Sustainable Practices
Handicap Accessible Facilities
Dining
Bar
Room Service
Restaurants
On-Site Amenities
Concierge
Spa on Property
Library
Fitness Center
Indoor Heated Pool
Art Collection
In-Room Amenities
Fireplaces
In-Room Safes
Complimentary WiFi
Activities
Fishing
Hiking
Wine Tasting
Mountain Biking
Canoeing
Nature Walks
Fly Fishing
White Water River Rafting
Cultural Tours
Rock Climbing
Sightseeing
Aqua Fitness
Business
Meeting Rooms
Business Center
Conference Facilities
Nearby
Historic Sites
Art Galleries
Museums
Reviews for El Monte Sagrado Living Resort & Spa
---
We made a quick trip to Taos and were looking for a nice place to stay that wasn't too expensive. We were very surprised and pleasantly pleased to find El Monte Sagrado. Off the plaza it is a little too far to walk but still doable if you have the time and the initiative. But that is not the point. The property is lovely. The rooms are elegant and well appointed. It sits on about 5 acres and looks to the mountains to the north... beautiful. The pool and hot tubs are magnificent. You feel like you are in a botanical garden. They are enclosed but still "airy". Well worth relaxing after a day of taking in the sights. The surprise was "Happy Hour"!!! Seriously- go to the bar area and enjoy mounds of food and drink for half the cost during "dining" hours. There was so much we took chips and dips - multiples back to our room to enjoy later. This is a terrific property. We went during the off season so prices were amazing. I can only imagine what they charge during the summer months but it is THE place to enjoy in Taos.
---
We had a lovely room so quiet and well decorated. Staff were friendly and helpful - a short walk from the centre of Taos - but at the same time on a quiet road in its own ground so wonderfully peaceful. Avoid the Valet parking it saves no time and is expensive - otherwise a lovely place to stay
Tim P - Inverness, United Kingdom
---
We came here for an overnight stay in between our travels from Santa Fe to Denver. We are in search for a room with a lovely two-person Jacuzzi to relax in between our drive. We ended up not getting in till late at night, almost 10:30pm, however we were met with very friendly reception at the desk and valet. The grounds were in chanting to arrive on at night lovely decorations, massive crystals, outdoor fireplace, and artistically illuminated walkways. Was quite magical. Our room was perfect... lovely Jacuzzi tub right next to the bed not in the bathtub nice shower and comfy beds, with a nice quiet patio attached. As we were running a bit behind from coming in so late they were also very courteous and extending our stay shortly so we could finish getting ready to get back on the road. If we had enough time we would've stayed here another night rather than heading north on our trip. All of the staff we encountered were friendly, pleasant, and very accomodating.
thundervortex - Akron, Ohio
---
We stayed in the global suites with another couple to celebrate our anniversary. We were welcomed by Renata, who was incredibly attentive to every need we had! We walked into our room to chocolate covered strawberries, a bottle of wine and a card wishing us a happy anniversary! We needed more coffee and water then what was provided and the staff was more than accommodating to every thing we needed. Scott shuttled us to dinner and picked us up when we were done. Marcos picked up our luggage and even loaded our car for us when we were leaving. Every person that works here treats you so special, like family! We will stay here again soon!
Michellehaider - Highlands Ranch, Colorado
---
This is a great hotel, amazing stay. We had 5 star treatment and very competitively priced. Great location, fantastic and spacious rooms Food in the restaurant - we had breakfast there every day - amazing Staff are outstanding
Ozgizmoguru - Seattle, Washington
---