Please select your dates to see prices:
---
El Monte Sagrado Living Resort & Spa in Taos, New Mexico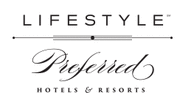 Taking a cue from the Native Americans, a culture that embraces tranquility and the gifts of nature, El Monte Sagrado offers an awakening experience that is both surreal and serene. With charming guest rooms, suites and spacious casitas, this Taos, New Mexico marvel is surrounded by mountainous beauty that further promotes a calming effect on those fortunate enough to find themselves here. The intimate chambers, with their hand-painted walls, local artists' creations, delightful kiva fireplaces, tandem soaking tubs, and private courtyards or patios, are considered to be mini capsules of luxury where the world fades away once the door latches behind you. Quaint, charming, and just a couple of blocks from Taos Plaza, this resort is a part of the Lifestyle collection of Preferred Hotels & Resorts.
This adobe-style sanctuary is home to the delightful De la Tierra dining destination, whose menu displays cuisine with global and indigenous influences coupled with a setting illuminated by the soft glow of candles. The Gardens offers both a casual menu and setting, while Anaconda Bar features live entertainment, a mix of refreshing cocktails, and a socially vibrant ambiance centered around an amazing 1100-gallon saltwater aquarium. The hotel's Living Spa should rise to the top of anyone's list when yearning for a much-needed massage or body treatment. Taos is often thought of as an enclave for artists, which it most certainly is, but there is more to the story as well. Fly fishing, llama trekking, and skiing at the nearby Taos Ski Valley are among the many recreational activities, but culinary lessons, wine tasting and pottery classes should not be overlooked either. A closer look and you will discover that El Monte Sagrado strikes the perfect balance between a luxurious getaway and a culturally rich retreat.
Location of El Monte Sagrado Living Resort & Spa
El Monte Sagrado Living Resort & Spa
317 Kit Carson Road
87571
Taos, New Mexico
Nearest Airport: ABQ
Amenities for El Monte Sagrado Living Resort & Spa
General Information
37 Rooms, Suites, and Casitas
Non-Smoking Property
Pet Friendly
Ecologically Sustainable Practices
Handicap Accessible Facilities
Dining
Bar
Room Service
Restaurants
On-Site Amenities
Concierge
Spa on Property
Library
Fitness Center
Indoor Heated Pool
Art Collection
In-Room Amenities
Fireplaces
In-Room Safes
Complimentary WiFi
Activities
Fishing
Hiking
Wine Tasting
Mountain Biking
Canoeing
Nature Walks
Fly Fishing
White Water River Rafting
Cultural Tours
Rock Climbing
Sightseeing
Aqua Fitness
Business
Meeting Rooms
Business Center
Conference Facilities
Nearby
Historic Sites
Art Galleries
Museums
Reviews for El Monte Sagrado Living Resort & Spa
---
It was my husband's first time in Taos, and we chose El Monte because it is advertised as a luxury hotel/resort. We quickly found it to be more like a highway motel Marriott. Let me start with the good details. The grounds are large and wonderful. They have big open spaces as well as places to sit and look at the beautiful Taos sky and/or mountains. Some units are dog friendly. Our unit (room 528) had a balcony and our Corgi loved it! Most of the staff was very nice to our pup. We also LOVED the library that had a pool table, games, and a TV. We had quite a few problems with extremely noisy children and adults running and yelling in the halls the first night. The front desk was responsive, and we did not have this problem after we told Omar. Unfortunately, this property is not a resort. It is a family and dog friendly hotel that should be non-smoking, but I guess the people smoking pot downstairs don't count. The walls are thin. We were at the opposite end of the ice machine and could hear each cube drop. Every. Time. We heard every door, every child, and every cart. We did not sleep well. Our room had electrical problems with lights that would go on and off, or not come on at all. Our coffee maker would shut off for no reason, we never found out if it was the coffee maker or all of the outlets in the unit. One bed stand was missing a light (which was a big deal as the place was very dark to begin with). Housekeeping did not refill amenities like soap and put back a used coffee pod (that was not ours) twice. They did replace towels; must have missed the mold in the shower. What bothered us most was an overwhelming lack of service and attention to detail. For example, you are shown to your room by staff, Anne walked us to our room. She passed at least two dirty trays in the halls. They were there for longer than 24hrs. During our stay, this trash collection grew to four dirty trays and a bag of stinky take out food. Our dog chased off some rodents trying to get into the food on the ground floor. I watched housekeeping, bellhops, room service, and front desk staff walk by trash and trays in the halls. Were stayed three nights. At some point our keys were shut off for no reason; I am really glad our dog was with us. The staff was nice and could not seem to resolve our major issues. Omar stood out as competent and sincere. However, I got the impression he was not able to take care of everything due to the volume of issues, or he was not in a position to make decisions. If it is the latter, perhaps it is time for his promotion.
adkgiammanco - Saarbrucken, Germany
---
Even though our experience wasn't great last time, we decided to give it another try. We booked our room in January - January 2nd to be exact, for a family vacation with our three kids. We booked a two bedroom global suite. A week before our arrival, they call to tell us they overbooked and we can't have our room. We are traveling with an infant so we need to have a closed off room. We booked our room in JANUARY and now all of a sudden there's an error? Ok. So we scramble to find a babysitter and leave our kids at home and come for our anniversary. They put us in the Kama sutra suite - let's just say with the decor in there, good thing we left the kids at home. Mattress was terrible and the TV didn't work. So they move us to just a basic Taos mountain room. Which is great, except the thermostat didn't work. There were workers in there fixing it forever so we couldn't even relax. Then they left, we laid down for a nap and about twenty minutes in they came back. Then when we check out the price is the same as our original two bedroom suite...how is that possible? So the guy takes 60 dollars off but our total for the room was still over 200 with taxes. The original rate for a Taos room with taxes was 180 plus when we booked we booked with a thirty percent off coupon. So really, our room should have been 126 with the thirty percent off. Then you would think they'd offer something for kicking us out of a room we had booked three months in advance. Just a terrible overall experience and it was probably more trouble and stress than if we had not gone at all. Left very upset and down almost 300 bucks after all was said and done. I feel like I just threw three hundred of my hard earned hard saved dollars in the trash to travel for three hours and be stressed the whole time. So upsetting. Beautiful hotel, but totally unacceptable. Don't go. Save your money and go somewhere else.
Jessica L - Albuquerque, New Mexico
---
El Monte Sagrado feels like it is tucked away from civilation, but really close to downtown. You can walk to town. The grounds are beautiful with a flowing creek that was in front of our suite. The furnishings and layout of the suite was great. The bath tub was lovely, large and super cute set up with columns. The food is outstanding even room service. We ordered four dishes one night and really impressed. The service from staff was great. We will be staying here again for sure.
animalsrock2016 - Phoenix, Arizona
---
One of the nicest and friendliest hotels. Beautiful grounds, great pool and spa. Beds are very comfortable and rooms spacious. Balcony has great views of mountains. Loved the layout of hotel, nicest in the area by far!
---
This restaurant is beautiful and stunning. The menu is simple and delicious, great food! I have been here a few times and have had excellent drinks and service. Its worth it to come enjoy some drinks and dinner.
---