Please select your dates to see prices:
---
El Monte Sagrado Living Resort & Spa in Taos, New Mexico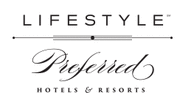 Taking a cue from the Native Americans, a culture that embraces tranquility and the gifts of nature, El Monte Sagrado offers an awakening experience that is both surreal and serene. With charming guest rooms, suites and spacious casitas, this Taos, New Mexico marvel is surrounded by mountainous beauty that further promotes a calming effect on those fortunate enough to find themselves here. The intimate chambers, with their hand-painted walls, local artists' creations, delightful kiva fireplaces, tandem soaking tubs, and private courtyards or patios, are considered to be mini capsules of luxury where the world fades away once the door latches behind you. Quaint, charming, and just a couple of blocks from Taos Plaza, this resort is a part of the Lifestyle collection of Preferred Hotels & Resorts.
This adobe-style sanctuary is home to the delightful De la Tierra dining destination, whose menu displays cuisine with global and indigenous influences coupled with a setting illuminated by the soft glow of candles. The Gardens offers both a casual menu and setting, while Anaconda Bar features live entertainment, a mix of refreshing cocktails, and a socially vibrant ambiance centered around an amazing 1100-gallon saltwater aquarium. The hotel's Living Spa should rise to the top of anyone's list when yearning for a much-needed massage or body treatment. Taos is often thought of as an enclave for artists, which it most certainly is, but there is more to the story as well. Fly fishing, llama trekking, and skiing at the nearby Taos Ski Valley are among the many recreational activities, but culinary lessons, wine tasting and pottery classes should not be overlooked either. A closer look and you will discover that El Monte Sagrado strikes the perfect balance between a luxurious getaway and a culturally rich retreat.
Location of El Monte Sagrado Living Resort & Spa
El Monte Sagrado Living Resort & Spa
317 Kit Carson Road
87571
Taos, New Mexico
Nearest Airport: ABQ
Amenities for El Monte Sagrado Living Resort & Spa
General Information
37 Rooms, Suites, and Casitas
Non-Smoking Property
Pet Friendly
Ecologically Sustainable Practices
Handicap Accessible Facilities
Dining
Bar
Room Service
Restaurants
On-Site Amenities
Concierge
Spa on Property
Library
Fitness Center
Indoor Heated Pool
Art Collection
In-Room Amenities
Fireplaces
In-Room Safes
Complimentary WiFi
Activities
Fishing
Hiking
Wine Tasting
Mountain Biking
Canoeing
Nature Walks
Fly Fishing
White Water River Rafting
Cultural Tours
Rock Climbing
Sightseeing
Aqua Fitness
Business
Meeting Rooms
Business Center
Conference Facilities
Nearby
Historic Sites
Art Galleries
Museums
Reviews for El Monte Sagrado Living Resort & Spa
---
The El Monte Sagrado grounds and reception/restaurant building are lovely, well-appointed, and welcoming. The restaurant menu offerings, food, and preparation were exceptional. We enjoyed a lovely massage in the spa. And the room was nicely furnished. That said, we would have liked a bath in our suite and we also would have liked robes, which had been forgotten in our room. Overall, a satisfactory stay.
---
We stayed at the El Monte Sagrado and enjoyed it. We've stayed at some of the best hotels in the world and while it didn't reach those standards, it was perfectly fine. We stayed in one of the casitas and I would definitely recommend them as preferred accommodation at the hotel. We traveled with our dog who had lots of places to roam (on a lease, of course). My one issue was checking in. The experience was meant to be very personal. You check in with a woman at an office desk. The woman was very slow and didn't exactly seem to know what she was doing. She had to have the other woman in the office walk over to the casita while we were waiting to ensure it was ready. Check in took about 20 minutes and there was no reason for this as we were well past check-in time and the hotel wasn't very busy. We ran into her a couple of times during our stay and she didn't seem to recognize us. That kind of defeats the purpose of the personal check-in. However, the lower level staffer like bell men and parking attendents did remember us and even our dog's name. Perhaps, they should promote them to front desk. The one thing that I did like was that whenever, we needed anything, we just had to text. Ordered room service this way (a little expensive but okay) and booked spa treatment. Spa treatment was very nice (massage) but nothing exceptional. The hotel has some great potential. It just needs to up its game a bit and really focus on personalized customer service to be a truly remarkable spa/hotel.
Tim G - Los Angeles, California
---
We checked in yesterday and were so impressed by everything about it, we immediately extended our visit. The hotel is beautiful. The ambience is relaxing and peaceful. Our room has a beautiful pond off of our patio, complete with a little waterfall, surrounded by plants. . The staff is friendly, efficient and very helpful. The service everywhere we go is wonderful, from the check in crew, to the dining crew and everyone in between. When you check in, they will send you a text message that you can use to contact them with questions or concerns and the response is immediate. They served a Mother's Day buffet this morning that was outstanding and more creative than any other breakfast buffet that I have ever been to. Outstanding chef! Wish I could give it more than 5 stars!
---
What an amazing resort! We drove up from Albuquerque for the weekend. We were with our entire family of 7. We had 3 rooms all next to each other. Everyone was so nice. When we arrived Ben checked us in. He was so great! He countined to help us throughout our trip, even taking a family photo of us at one point. The grounds are breathtaking. We sat around a beautiful fire pit our last night before we headed up to the library to play pool and board games. We highly recommend this resort.
---
I have stayed in many great resorts and hotels throughout the US and Western Europe but none ever began with a personal tour of the property by the person who handled our registration. From the greeting to check-in everything and everyone made you feel like you were in the world of the 'rich and famous.' This quiet hotel and spa is just an easy walk down the street from the Taos Plaza but far enough that it is very quiet. The hotel rooms are slightly over the standard hotel size and are nicely appointed with separate bathtub and walk-in shower, plus a fireplace. We enjoyed walking into the Plaza area. Each time we were leaving the property we were greeted and asked if we needed anything to please call and provided with bottled water if we needed it. From the PEOPLE to the ARCHITECTURE to the LANDSCAPING to the ROOMS this is the place you should stay when in Taos. based on our experience with this Heritage Group hotel we have booked three nights at another one of their properties.
UwchlanJohn - Downingtown, Pennsylvania
---