Please select your dates to see prices:
---
Tokoriki Island Resort in Tokoriki Island, Fiji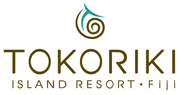 The foamy surf of the South Pacific rushes ashore to caress the sand as the sun rises above the picturesque horizon, beckoning another day at Tokoriki Island Resort, a luxury boutique hotel located in the heart of paradise. Nestled between swaying palms and the breathtaking shoreline on the northernmost island of the Fijian Mamanuca group, Tokoriki Island Resort offers five-star luxury with the seclusion and seduction of your own private getaway. 34 bright and inviting luxury bures and villas invite guests to relax in true island style, where sleek modernity meets traditional beach bungalow. Elegant French doors open each villa space to the splendor of natural Fiji as well as an intimate private deck and infinity pool. Accommodations are positioned beachfront and enveloped in the lush flora of the property's tropical gardens, so no matter where you rest, every view is divine.
Delectable moments at Tokoriki Island Resort are not just reserved for quiet time in the villas. Every guest will delight in the delicious atmosphere and inspired cuisine at the most charming eateries in the area. Because à la carte menus change daily even dining is a new experience at Tokoriki. Let the stars set the mood at the weekly Tokoriki Sunset BBQ, or sample authentic flavor during Taste of Fiji evening. Day brings rejuvenation and repose, especially after a visit to the on-site day spa, while adventure-lovers relish the plethora of activities, including snorkeling Tokoriki's coral reefs and diving with the PADI 5 Star Gold Palm Dive Team. Soak up the local culture with a visit to the local village, or simply soak up the sun at the resort's horizon edge pool. Every moment brims with romance and energy at Tokoriki Island Resort, your own private paradise.
Location of Tokoriki Island Resort
Amenities for Tokoriki Island Resort
General Information
Non-Smoking Property
Adults Only
Ecologically Sustainable Practices
Dining
Poolside Dining
Outdoor Dining
Private Dining
Spa Cuisine
Afternoon Tea
Picnics
Vegetarian Cuisine
Oceanfront Dining
Waterfront Dining
Bar & Restaurant
On-Site Amenities
Beauty Salon
Spa on Property
Housekeeping Service
Laundry Service
Helicopter Transfers
Gift Shop
Flower Shop
Currency Exchange Service
Live Entertainment
Terrace
Boutique
Outdoor Pool
Gardens
Lounge
Beach Amenities
Swimming Lagoon
Barbeque Area
Chapel
Boat Shuttle Service
Tennis Court
Complimentary WiFi
Wedding Planning Services
PADI Dive Center
In-Room Amenities
Turndown Service
Air Conditioning
Bathrobes
Ceiling Fans
Hair Dryers
In-Room Safes
Mini Bar
Iron/Ironing Boards
Luxury Linens
Coffee & Tea Facilities
Luxury Bath Amenities
Outdoor Showers
Private Pools
Private Gardens
Hammocks
Private Decks
Private Terraces
Work Desks
Activities
Cultural Classes
Deep Sea Fishing
Excursions
Fishing
Hiking
Kayaking
Sailing
Tennis
Windsurfing
Scuba Diving
Snorkeling
Sunset Cruises
Stargazing
Nature Walks
Boat Excursions
Wildlife Viewing
Cultural Tours
Table Tennis
Bird Watching
Bocce Ball
Racquetball
Volleyball
Boating
Paddleboarding
Soccer
Nature Hikes
Water Sports Programs
Interests
Beach
Honeymoons & Romance
Reviews for Tokoriki Island Resort
---
We stayed at Tokiriki for seven nights for our honeymoon in March 2018 and from the moment we arrived, we were treated like royalty. The ambience of the common areas, the styling and the staff – everything was sheer perfection. We couldn't fault a thing. We stayed in a Beachfront Pool Bure and it was sheer delight. The Bure was fitted with all the creature comforts you'd expect from a resort of this calibre – modern interiors with a tasteful hint of Fijian tradition, a simply stunning outdoor shower, air conditioning and ceiling fans, and a fabulously clean and maintained plunge pool. And the fact that there was no television or Wi-Fi in the Bures was a delight. It really was the perfect place to disconnect, relax with a loved one, read a good book, lounge around in the hammock in the sun and just do absolutely nothing. Take me back! The dining on the island was second to none with tonnes of options. Chris and I were extremely pleased with the variety of culinary delights ranging from traditional Fijian buffets, to standard Westernised cuisines. Hands down my favourite dish was the Kokoda (Fijian Coconut Fish) on the dinner menu. Also worth mentioning was the outstanding Teppanyaki experience we had at Oishii – wow! Don't miss it! Finally, the one thing we really wanted to callout– the staff. Without them, our Tokoriki experience wouldn't have been what it was. Each and every one made our stay one to remember. From walking the gardens and seeing the smiles even the caretakers would give us, it really made us feel like part of the Tokoriki family. I know this kind of interaction can sometimes feel contrived, but this was genuine happiness. The whole team was outstanding. A special shout out to Josh (that smile!), Chris (those morning greetings!), Mita (those cocktails!)… you were all so wonderful, thank you for making our stay simply superb. Tokoriki was quite possibly the most magical place we've had the pleasure of stumbling upon. And it's certainly clear why they've been voted the #1 Hotel in Fiji and #1 Hotel in the South Pacific. Pure luxury in paradise, and we'll be back without a doubt. Babymoon maybe… ;)
garamasinmasala - Sydney, Australia
---
We loved everything about Tokoriki Island. The food was sensational. Everything was super fresh and delicious. The menu had a lot of variety and changed everyday. Our room was amazing. We stayed in the Villa which had its own pool and day bed area. The inside of the Villa was immaculate and the bed was super comfortable. The staff are so welcoming and friendly. Everything is clean and up to date. The pool area is fantastic!! The beaches are beautiful !!! The Spa is beautiful. 10/10.
---
I had never been to Fiji before and I can say that this place blew my mind. From the minute we saw it via our helicopter we loved it. This is a special place. The staff welcome you with a song (initially I was skeptical and thought I wouldn't be able to wait for it to be over, but I was so wrong...) and I was won over by the charm of Tokoriki. We had a villa with a private pool. The only thing I would suggest as an improvement is an awning to give more shade from western afternoon sun. But that aspect also provides some amazing sunsets. Every evening they turn off the wifi during happy hour and you find yourself meeting other guests. Before you know it, you do start to feel like "family". The food was 5 star. We were worried about only having one restaurant but needn't have. All lunches and dinners were worthy of top restaurants. I didn't think breakfasts were as strong, however, and would have preferred to have seen more healthy options. The wine list was a bit limited and I'd love to see some more interesting and quality varietals. The staff are something special and we also took the "island tour" to where many of them live. It gave a greater appreciation for their incredible service. The activities are varied. You can be a total sloth by the pool and have daily massages or active and dive, snorkel, paddle, sail. We did a bit of both. It ain't cheap but if you need a completely relaxing holiday with no kids, you cannot get better than this.
---
The rooms were wonderful and spacious. The bed was very comfortable. The food was gourmet and organic. The people were very friendly but not in your face. The best in Fiji. The snorkeling was not very good because the reef is bleached. Really thinking about a repeat.
---
Don't let my review title confuse you ..... this property is absolutely gorgeous. We had bure # 20 and it was huge ...... VERY big, comfy bed, perfectly private outdoor shower, well appointed, shaded patio with amazing dipping pool, 6 feet to hammock for 2, then 6 more feet to beach = HEAVEN. AND THE FOOD!!!!! There is also A LOT to do if you choose to (hike up hill to see sunrises, swim laps in massive resort pool, go on excursions, snorkel, get PADI or resort scuba certified). Although there are no TVs in the bures, there is a large, air conditioned media lounge. The happy hour experience is true to its title and the Band Boys who seem to be endlessly serenading all at the resort are SO talented, have incredible voices, are guitar wizards, seem to know the words to every song in the world.... and they do "their thing" without ever being loud or repetitive. However, in closing, I have saved the best for the last. FAMILY. This resort runs as a family..... a beautiful, loving family. And, from the moment they sing you to shore until they sing you tearful good byes, you are treated as if you are long lost relatives who have come to visit. The staff at this resort are always present, and they bend over backwards to make sure your stay is PERFECT. And, they do it with smiles on their faces and a glint of fun in their eyes. I actually believe they really do love us, their guests. I will not attempt to single out any one individual, despite having made a few "special" friendships, because that is not what "family" does. If you are fortunate enough to have a chance to stay at the Tokoriki Island Resort ... DO IT!! All that love and goodness will follow you home. Marie & Jeff
mdjlOttawa - Massachusetts
---