Please select your dates to see prices:
---
The Capitol Hotel Tokyu in Tokyo, Japan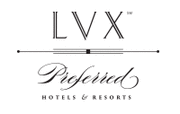 In the heart of downtown Tokyo, The Capitol Hotel Tokyu offers international travelers a serene refuge in the center of a global mecca. A part of the LVX collection of Preferred Hotels & Resorts, conveniently situated in Akasaka, with easy access to shopping and dining makes your vacation that much sweeter. Get acquainted with the neighborhood, exploring bustling streets stacked with eateries and open markets. Home to many of the largest mega complexes, Roppongi Hills is a feature of Japanese development in the district of Minato. Busting at the seams with fine boutiques, restaurants, cafes, and a museum, this social hub is only a short distance from your hotel. Discover the finest establishments of the city center, while feeling a sense of calm within the peaceful walls of The Capitol Hotel Tokyu.
Following a night out on the town, awaken to panoramic views of the Tokyo skyline. The effortless chic design of each guest room is only magnified by spacious and light interiors. Enter a complete escape, willfully indulging in a royal treatment from the hotel spa. As if all the luxury was not enough, your choice of restaurant venues with an array of the finest dining selections right at your fingertips. The tradition of quality service is still alive at this magnificent property, alluring international travelers to unforgettable vacations in Japan.
Location of The Capitol Hotel Tokyu
The Capitol Hotel Tokyu
2-10-3, Nagata-cho Chiyoda-ku
100-0014
Tokyo, Japan
Nearest Airport: HND
Amenities for The Capitol Hotel Tokyu
General Information
Ecologically Sustainable Practices
Handicap Accessible Facilities
On-Site Amenities
Concierge
Pool
Spa on Property
Fitness Center
In-Room Amenities
In-Room Safes
Mini Bar
Business
Meeting Rooms
Business Center
Nearby
Shopping
Museums
Restaurants
Nightlife
Reviews for The Capitol Hotel Tokyu
---
The hotel is beautiful and modern with impeccably gracious service. Our family of 4 stayed e nights in adjoining rooms that were very large and very comfortable. All furniture fittings and bath looked brand new and of the highest quality. The breakfast buffet is wonderful. We loved visiting the beautiful shrine immediately adjacent to the hotel and it was very well located for our excursions (there's even a metro/stop entrance directly on the lower level). My only note is that families with younger children might find the quiet elegance of the hotel a bit "too quiet." And might be better suited elsewhere.
Orangegrovetraveller - Los Angeles, California
---
Our welcome at the Capitol Hotel was a great one. One of the staff members showed us our room and explained everything we needed. The Concierge was able to assist me with all the information I need and book appointments and dinner reservations when required. The room was super clean and rather spacious. The only strange thing I didn't like was that I had to pay around $30 to use the pool/spa facilities, after spending so much for a 5 star hotel, I find it silly for charging extra to use those facilities. Otherwise highly recommend this hotel, especially for business or first time visits to Tokyo.
Paul A - Melbourne, Australia
---
This is my first review....I stayed 5 Nights wonderful Room On the 29th floor..Stay very nice it's a high quality hotel as you would expect in the centre of Tokyo.. last day I knock a pillow on the floor and found some blood on back of the pillow checked another there was some on there also not as much.. Was really took back this does not happen in Japan..Took it up with the duty manager Gouy [--]could tell as soon as I started discussing it with him..he wanted no part of being responsible..Arrogant is a hard word but not in this case..Talking to a Frenchman in Japan about quality doesn't work..they just clearly do not understand Japanese standards...Maybe he is New in the hotel business.. as compensation I was offered a late checkout..Really!!! If I was Japanese I would have not been having to talk to him they would never accept his arrogance... And they would have been correctly compensated... Mr Hiroki [--]assistant Chief of Housekeeping came to talk to me to apologise nice guy doing what the Frenchman could not.
GarryPlummer - Harlow, United Kingdom
---
Excellent lodgings for our 5 night stay with our 5 month old baby - a comfortable, modern luxurious room and bathroom. To echo other reviewers' comments - clean and really well maintained property. Fantastic service level throughout the hotel (concierge, bell service, housekeeping). We were fortunate to have been given a free upgrade to a premier room, which accorded us a (much appreciated) larger room and bathroom. The bathroom deserves special mention - largest we've seen in a Tokyo hotel, with a double basin, a bath tub that's separate from a shower and a rain shower area! The hotel room came with all the amenities expected of a 5-star hotel. The heated indoor swimming pool on the 15th floor was great for laps. Dined once for dinner at Suiren (the hotel's Japanese restaurant), as it was raining heavily outside - excellent sushi set and bento box set, and delicious black bean ice cream. Chose to stay here as the area is a lot quieter (than where we have stayed in the past eg Cerulean in Shibuya), as we have baby in tow this round -- and the access to subway lines in the basement was perfect for us - as it rained quite a bit during our stay, hence convenient for us to get around with baby via underground access. Airport bus drops off and picks up from this hotel. Highly recommend!
Li-the-traveller - KL, Malaysia
---
Very convenient for some of the business district, everything you would expect of Japanese efficiency and cleanliness, and superbly decadent multi functional loos with (inter alia...) heated seats. Loved it. Views quite nice too.
macnamarajl - London, United Kingdom
---