Please select your dates to see prices:
---
The Prince Park Tower Tokyo in Tokyo, Japan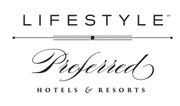 A lush oasis in the center of one of the world's most vibrantly energetic cities, The Prince Park Tower Tokyo is a luxury escape that promises the best of everything. Located in the verdant setting of historic Shiba Park, which contrasts beautifully with the Japanese urban landscape surrounding it, this exclusive hotel, part of the Lifestyle collection of Preferred Hotels & Resorts, invites guests to relax in spacious accommodations. Guest rooms and suites, none less than 300 square feet, and among the most expansive in the area, feature picture windows showing off panoramic city views, and welcoming modern décor. Boasting an exceptional level of personal service, The Prince Park Tower Hotel provides a round-the-clock concierge, complimentary internet access, and an on-site bicycle and car rental so you can move about the city with ease. Start your experience off on the right foot with a treatment at the state-of-the-art spa and fitness center, where a 25-meter indoor pool, training gym, and aerobics studio accent the extensive menu of massages and world-class beauty services.
Should you seek some entertainment, The Prince Park Tower Tokyo has its own bowling lanes, billiards tables, and game center. Shop at the array of on-site boutiques, from a souvenir shop to the hotel's own bakery, to a renowned beauty salon and contemporary fashion outlet - everything is here at your fingertips. Eight restaurants provide further delectable diversions, from Western comforts to the tantalizing Asian specialties that make the region so well known for its cuisine. Entertain yourself with a teppanyaki dinner or imbibe at one of the alluring bars and lounges. The choices are virtually endless. When it comes time to discover the bounty that is Tokyo, step out into the heart of the action. The iconic Tokyo Tower is a three-minute walk from the hotel, as is Zojoji Temple, which houses a number of historic structures from the Tokugawa Dynasty. Hop on the public transit to visit the Roppongi Hills area, one of the city's best entertainment districts for shopping, restaurants, cinemas, museums, and public parks, as well as a viewing platform that boasts 360-degree panoramas of the surrounding landscape. With the comforts of The Prince Park Tower Hotel awaiting your return, your days in this exciting center of Japan will be surely unforgettable.
Location of The Prince Park Tower Tokyo
The Prince Park Tower Tokyo
4-8-1 Shibakoen, Minato-ku
105 8563
Tokyo, Japan
Nearest Airport: NRT
Amenities for The Prince Park Tower Tokyo
General Information
673 Guest Rooms
Handicap Accessible Rooms
Dining
Private Dining
24-Hour Room Service
Bar & Lounge
Sushi Bar
Bakery
On-Site Amenities
Concierge
Shoe Shine Service
Shuttle Service
Spa on Property
Spa Services
Complimentary Newspaper
Laundry Service
Fitness Center
WiFi
Currency Exchange Service
Sauna
Live Entertainment
Indoor Pool
Lounge
In-Room Spa Services
Private Garage
Bowling Alley
Indoor Jacuzzi
In-Room Amenities
Air Conditioning
Hair Dryers
Flat-Screen Televisions
Luxury Bath Amenities
Mini Refrigerators
Work Desks
Bathrobes & Slippers
Business
Business Center
Business Services
Nearby
Shopping
Museums
Restaurants
Nightlife
Parks
Theatres
Public Transportation
Market
Convention Center
Reviews for The Prince Park Tower Tokyo
---
+ location: next to a nice little park, zojo-ji temple, metro stations + amazing staff + modern rooms, spacious and view a nice balcony/view + really good value + airport express bus from hotel is quite convenient - : nothing to report
---
This was my second visit to the Prince Park Tower in Tokyo. It is a great hotel, refurbished since my last visit. Located close to the centre of Tokyo, it is an easy walk to the Imperial Palace or Ginza District. Tip for travelers is to use the Yamanote line from Tokyo Station to Hamamotscho, you can use your rail pass and the walk to the hotel. The breakfast was also excellent with amazing views of the Tower and city.
jdsamsara - Adelaide, Australia
---
I had to stay at the hotel the last day I was in Tokio, at night I had some drinks in the skyline view the ambiance is great. Food is not well assorted but snacks and drinks are awesome, for those who are not quite familiar with the city they offer a bus service to the airport for a fee which is not expensive. One issue I had was some times my room smelled to cigarette.
---
We really enjoyed our stay at the Prince Park Tower Tokyo. We had adjoining rooms with twin beds in each room. The rooms were very comfortable and concierge staff helpful with restaurant booking and good English language. The breakfast had an amazing view. If you are happy to stay in a quieter location in Tokyo, this hotel is an excellent choice. Also the best toilet on our trip to Japan!
---
I booked a "Renovated King Corner Room" with a Tokyo Tower view, and before booking, I examined the photos carefully to ensure the room I would be getting was modern, clean and new. However, upon arriving, we were brought to a room that would've been a stretch to have been called "renovated". The only "new" components of the room was perhaps a new mattress, desk and one armchair. Everything else from the furniture including headboard, cabinets, drawers, bedside tables, the entire bathroom, and decor looked like it was stuck in the 90s. The sideboards were full of scratches and scuffs, and the wallpaper looked dingy and aged. It was a far cry from what I would ever call "renovated". Luckily, after some discussions with the staff, we were moved to an actually modern room - a similarly named "Renovated King Room", that carries the same room rate, and had a nice veranda, all new furnishings, etc. However, some parts were still left unrenovated. Particularly the tub (it was kind of stained, full of scratches and felt grimey from decades of use), the toilet with old controls (don't all Japanese hotels now have spiffy new toilets with multiple options?), a very old yellowing phone in the bathroom (they could've replaced this easily with a new one), and the room controls for temperature and curtains were also very old. Why only go halfway for a reno and not complete the rest? For the premium price you end up paying, you'd expect a premium room. It's like dressing up in a wonderfully fitted new luxury branded suit, but keeping on your raggedy old shoes you wore in high school. What kind of impression would this give someone? Probably wouldn't stay here again. You're essentially only paying for the view, nothing else. Location isn't really that convenient or close to anything but Tokyo Tower.
---