Please select your dates to see prices:
---
Casa Malca in Tulum, Mexico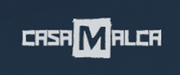 Gorgeous views, wide-open living spaces and a superb beachfront location--welcome to Casa Malca on Mexico's Yucatan Peninsula. Just outside Playa del Carmen in the pueblo of Tulum, this delightful sanctuary, whose name translates as The Pure House, consists of two villas featuring 14 bedrooms. You might stay here for an intimate pas de deux, or take over the entire complex for a gathering of family and friends. Along with the casually elegant Mexican Riviera ambiance you may also take part in beachside yoga or a massage, and you will be sure to enjoy the services of a full staff, including a private chef and concierge.
Away from the hustle and bustle of city life and far from the crowded beaches of Playa del Carmen and Cancun, and your typical so called glamor resorts, you will experience Casa Magna's rustic luxury. What is rustic luxury? Ocean breezes instead of air conditioning. The soft glow of candles instead of neon lights. Fresh, simply prepared food. It's about getting back to basics in style and comfort on one of the most gorgeous beaches in the Caribbean. Rooms don't have air conditioning but for most of the year do have a lovely ocean breeze. Water is hot although the pilot lights can blow out in tropical winds from time to time. Electricity is available certain hours of the day, generally from dusk till midnight. All a small price to pay for a tranquil vacation in paradise.
Location of Casa Malca
Casa Malca
Carretera Fed.Tulum-Boca Paila km 10.5
77780
Tulum, Mexico
Nearest Airport: CUN
Amenities for Casa Malca
On-Site Amenities
Beach Access
Reviews for Casa Malca
---
Beautiful stretch of beach and we loved our 2nd floor ocean view room. Amazingly well designed room with clever sofa area looking out to ocean and pool with one way glass for the whole wall. Clean property, although beach chairs and mattresses and room windows on second floor could use a good cleaning. When we arrived the host informed us we were in a garden view room. Fortunately we had the email stating we had an ocean view room - he said our rate was only for garden view and he would have to send our email to 'the office' and see what they had to say. We had the clear impression they were trying to pull one over on us and downgrade us as they had someone who would pay a higher rate for our room. Their email to us clearly said our rate and ocean view. It was not a good way to start the trip. Anyway we finally were given our ocean room, but with no explanation or apology. The rate includes breakfast which were very good. Service around the pool was spotty - beach service was better. One main complaint - several times we went to the beach looking for chairs or mattresses under the canopies and none were available. Turns out they rent these to people not staying at the property, and we saw as many as 12-15 driver's licenses people had given them to use their facilities and take towels. This practice left no space for guests! Upon leaving we asked them about this and they said we should have told them in the morning to reserve us a spot for the day and one would have been available - however they should have told us this upon check in! Concierge's were very nice and capable. We would go back, but be cautious and keep your paperwork with you.
robdavis309 - Newton, Massachusetts
---
Never in my life enjoyed the beach like this weekend!!! Amazing atmosphere, food, service, your bed, table for food and beach are within a 100 ft!!! Best decision ever to come and forget about our daily lives here!!
---
My wife and I stayed here for 4 nights. We were a bit spectacle coming to Tulum as we are not the biggest hipsters and love 5 star amenities. We stayed in a junior suite garden view. The room is spacious and was clean. The room has many power outlets, a safe, hairdryer and A/c. Closet space is a bit limited ( no drawers and everything open) a however it did not bother us. The room also has a nice sitting area with a big couch. Decor is simple with a cool art piece. The hotel is well known for its art collection and design. The hotel also has a great roof top terrace where you can enjoy the views of the jungle and sea. All the hotel staff were very friendly, especially Daniel, Alex and Jesus . Daniel organised a few day trips for us which we thoroughly enjoyed and helped us chose the right ones for us. The beach beds are great and the hotel cocktails were fantastic. The food in the main restaurant called philosophy is great, we fell in love with the tacos and especially the prawn taco. The only let down which isn't the hotels fault is that the sea and beach area had loads of seaweed during our stay ( this was the same with all other hotels). Apparently this year the amount is abnormal. Even though they have people on the beach clearing this up daily, it ends up pilling up within a few hours. In Tulum the prices are expensive and your are not getting the normal 5 star surroundings, however it has a certain charm to it and I ended up loving the place. Would love to come back with our friends and when the seaweed disappears.
Hussabuss - London, United Kingdom
---
Extremely Disappointed, my friends and I were in Tulum recently and wanted to visit Casa Malca because on Ig we had seen how beautiful the hotel is and were interested in seeing the " Pablo Escobar art collection " when we got to the gate the lady at the front gave us the strangest stare when we inquired, but she let us in. The guy at the reception was so rude! We asked him about such collection and he also gave us this "dumb" look but proceeded to tell us we could sit at the restaurant but had to spend $1000 pesos pp. we were not asking about the restaurant, we asked a few people and it seemed to be some kind of " unspoken" topic. We stood around the lobby looking around and not once did anyone ask us if we needed help! If you don't want tourist to visit your hotel based on such "history" on the hotel then maybe do not use it as a marketing strategy.
---
Just stepping into the entrance of Casa Malca takes your breath away - it is like no other. Not only is the hotel incredibly unique in terms of its design and decor but it is also located on a beautiful stretch of white sand beach which made for some lovely afternoons in the cabanas. We absolutely loved our stay and would come back in a heartbeat. My only two negative comments are as follows: 1. Service was sometimes slow and it appeared the hotel was understaffed at the time. We had to wait approximately 45 minutes for our bags to be delivered to our suite and trying to flag down a staff member by the beach cabana sometimes took much longer than desired. 2. There were quite a few other people roaming the hotel who weren't paying guests and who were there simply to take photos of the famous entrance with the curtains and swings. This spoiled the experience for me slightly as there were always people around and I believe access to the hotel grounds should be a privilege limited to only paying guests. Hopefully this is something that can be rectified. That aside, I would highly recommend Casa Malca to anyone heading to Tulum!
thehoneymooner87 - Perth, Australia
---