Please select your dates to see prices:
---
Allegroitalia Golden Palace in Turin, Italy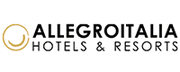 An internationally celebrated epicenter of culture, history, and romance, Italy remains one of the world's most adored travel destinations. Situated in the heart of Italy's first capital city of Turin, the esteemed MAPI Spa Company proudly presents a gilded luxury experience: welcome to the Golden Palace. Surrounded by the art and beauty that made Italy a prominent cultural hub, the Golden Palace achieves new levels of guest service, satisfaction, and splendor. 195 living accommodations centered on finery and functionality, each space combines old European abundance and contemporary five-star comfort. Each room level builds on the opulence of the cozy Classic Room, leading up to the palatial Presidential Suite, a two-bedroom apartment outfitted in serene shades of gold.
The relics of the region's storied past line the hotel's halls, walls, and guestrooms. Sculptures, paintings, and sketches draw guests into a journey told through art, from the poignant depiction of the Birth of Venus in the hotel's fountain to the works of famed Italian artists in the common areas and surrounding the hotel's pool. Guests are welcome to steal away from the bustling metropolis of the city center into GoldenSPA, Golden Palace's full-service, on-site spa and oasis of tranquility, while art lovers become foodies at G Restaurant, where the artful masterpieces are served on a plate. In between meals, distinctly Italian aperitivos can be found at Time Bar, a casual setting where wine, cocktails, and good company make time fly. Then, beyond the ornate décor of the Golden Palace, Turin awaits—itself a mural of art, both past and present.
Location of Allegroitalia Golden Palace
Allegroitalia Golden Palace
Via dell'Arcivescovado, 18
10121
Turin, Italy
Nearest Airport: TRN
Amenities for Allegroitalia Golden Palace
General Information
195 Rooms and Suites
Pet Friendly
Connecting/Adjoining Rooms
Handicap Accessible Rooms
Dining
Outdoor Dining
Restaurant
24-Hour Room Service
Cafe
Bar
On-Site Amenities
Beauty Salon
Concierge
Shoe Shine Service
Shuttle Service
Spa on Property
Complimentary Newspaper
Housekeeping Service
Laundry Service
Library
Fitness Center
WiFi
Currency Exchange Service
Sauna
Live Entertainment
Wellness Center
Multilingual Staff
Indoor Pool
Art Collection
Boutique
24-Hour Front Desk
Elevator
In-Room Spa Services
Private Garage
In-Room Amenities
Air Conditioning
Direct Dial Telephones
Hair Dryers
In-Room Safes
Mini Bar
Satellite Television
Flat-Screen Televisions
Luxury Linens
Coffee & Tea Facilities
Luxury Bath Amenities
Mini Refrigerators
Rain Showers
Espresso Machine
Work Desks
Bathrobes & Slippers
High-Speed Internet Access
WiFi
Business
Business Center/Services
Meeting Rooms
Conference Facilities
Family
Babysitting
Teen Spa Treatments
Play Area
Nearby
Historic Sites
Shopping
Art Galleries
Museums
Restaurants
Antique Shopping
Parks
Theatres
Public Transportation
Monuments
Market
Interests
Culture & Arts
Summer Getaways
Reviews for Allegroitalia Golden Palace
---
I am currently in room 208 waiting for a breakfast that should have arrived 2 hours ago. 3 phone calls and assurances of its arrival have produced nothing. This is the latest in a series of disasters. It appears that if A C Milan are staying here you are unable to access your room until 9pm. Additionally, the price for these times for a deluxe room is around £550 a night. The hotel says it tried to inform us of this but judging by their performance so far I suspect this is not true. The taxi company the hotel uses are a joke. They took my business partner in totally the wrong direction & argued they were going the right way. He had to get out of the taxi & ring the office he was going to for them to send someone to collect him. The Company he was visiting couldn't believe where he had been taken as it was so far from their premises. The rooms are not particularly nice. The level of cleanliness is just about acceptable. There was no shower gel in the room, which for a supposed 5* hotel is at best odd. It took 3 phone calls to get bath foam! The shower leaks as the door doesn't fit properly so you have to make sure there's something absorbent on the floor, or there will be a flood that will most likely result in you falling over. You get 2 mugs, 2 sachets of coffee & a couple of Darjeeling tea bags & no milk as your beverage making facilities. The mini bar is rammed full of very expensive drinks. It's of the type, that if you breathe on it, it's assumed you've drank everything & it will be immediately put on your bill. The one bit of room service we did receive was 2 tea bags, milk & 2 half filled teapots of tepid water. The cost was €20. In order to make up for the, not being able to get into your room until 9pm we have been offered use of the spa & late checkout. All totally useless if you're here on business & have a schedule to keep. This hotel does not deserve its 5 star rating. I would say 3 stars would be more appropriate. P.S It is now lunchtime & my breakfast has not arrived.
Kim S - Oxford, United Kingdom
---
My Family and I través to Turin to watch a soccer game on March 2018, so we stayed at the AllegroItalia Golden Palace Hotel! The Room was very very big, like a Condo, with Kitchen, living Room,,, great for our Family of 4. The best thing was that the soccer players of Milån Team were staying at this Hotel!!! So for my kids was am awesome experiencie. Turin si a beautiful city, and the Hotel is situated in a very friendly and secure area to walk around. The Hotel staff Help us every time we needed assistance Best capuchino ever!!!!!!!
---
Although the interior of the hotel and the rooms were designed really well, a number of issues that make this hotel very frustrating. 1) check in / out is a slow process 2) check in not until 4pm. Hard to find mention of this on the hotel website or booking email (if it is mentioned anywhere!). I booked directly on the hotel website and they couldn't find my booking 2hrs later when I arrived. 3) many rooms are in the 2nd building, where you have to catch a lift to the first floor, walk across to the other building and catch a 2nd lift - frustrating if you go in and out frequently. 4) view was a wall, looking down over a ledge covered with cigarette ends 5) Now this is the most frustrating part of the supposedly 5* hotel. You are provided with two thin pillows, and asked to pay €10 for an additional two decent pillows. I would expect a trick like this from a cheap, low quality hotel but definitely not a 5*. Guests should have a right to expect x4 decent pillows included in the price. Not sure who in the management team decided this was a good idea - but it certainly isn't! Leaves a sour feeling of being ripped off. Otherwise, staff were friendly and as mentioned, the interior is top quality. Lovely shower!
---
I really liked this hotel. I stayed for five nights and felt warmly welcomed by the staff. They were helpful when I realised I'd forgotten my UK adaptor; one quibble on this front there was only one socket in the big bedroom. The bedroom was big with twin beds, two large comfy chairs and large desk. Unusually for some hotels there was a kettle with tea bags and coffee and decent sized mugs. They proclaimed a super mini bar and it certainly was; filled with all sorts of goodies including large bottle of fizz with accompanying ice bucket. There was also something called an intimacy kit (condoms). The bathroom had good sized bath (I'm a good sized person!) shower and bidet; slippers and again really good sized towelling dressing gown. All the bed linen and towels were pristine and clean. Towels replaced daily. The bed was turned down and curtains closed in the evening. Because of my conference working hours and my inclination to get out and about I didn't eat in the restaurant. I did spend part of my last day in the 'sitting room' area as the weather was perfectly foul. The sofas were so comfortable I fell asleep. The canned background music in the public areas was a bit intrusive. However there was a pianist in the large reception space in the evening which was gentle and soothing. Why quirky? There are some large scale decorations that appear to be random. So for example large models of animal heads, a massive mirror standing on the floor with purplish frame. There are mirrors everywhere in the lift, on the way to the loo, and the whole of the back of the bathroom door. I looked out of my bedroom window and discovered these three huge golden statues; there must be some significance to them in Italian mythology perhaps, unexpected nevertheless. Finally, I won't spoil the surprise but the feedback form was the best ever; written by someone with a quirky sense of humour. Possibly testing guests out to see if they read it!?!?
Kate K - Douglas, United Kingdom
---
Unfortunately the hotel is pretty run down, has hidden costs and serves mediocre food. While in classicist hotels traces of usage might be appealing, they are a clear sign of missing investments in modern style hotels like this. Furthermore, the hotel charges 25 Euros for a simple SPA usage (maybe one can find this info somewhere in the fine prints, but who has time to read them or would expect something like this from a "luxury" hotel). Finally, the food served at the bar was mediocre, especially considering that we are in Piemont. All in all, a luxury hotel is something else.
omauthe - Berlin, Germany
---