Please select your dates to see prices:
---
The Leela Palace Udaipur in Udaipur, India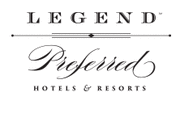 Majestically set on Lake Pichola, The Leela Palace Udaipur is an opulent escape welcoming guests who seek the finest in Indian luxury. Known as The City of Lakes, Udaipur is a beautiful destination in the state of Rajasthan, located in western India. Acting as beacon of the town's romantic culture and ornate design, this hotel is splendid in its architectural detail, boasts breathtaking views of the Aravali Mountains, and provides most elegant and contemporary amenities. The hotel's 80 rooms and suites are all outfitted with high-definition televisions and Blu-ray players, espresso machines or French-press coffee makers, iPod docks, gourmet private bars, and round-the- clock butler service. Spacious layouts offer ample room to stretch out and relax, with views over the historic City Palace, Jag Niwas Palace, Jag Mandir Palace, and lake. Should you need for anything further, the certified Les Clefs d'Or concierge staff is ready at the whim to fulfill your requests, doing everything possible to make your stay entirely comfortable and utterly perfect.
The hotel's stunning outdoor pool is an ideal spot to start your day, in full view of the lake and surrounding city. There is a yoga and meditation studio with daily sessions, as well as available bocce ball, croquet, and a state-of-the-art fitness center. The Spa by ESPA also overlooks the lake, providing a sublime oasis for the senses, from its Aroma Steam Rooms to the private treatment suites with pools and walled gardens. Sheesh Mahal, with it's open-air dining room, is the hotel's signature fine dining restaurant, and is a must-do for experiencing world-class Indian cuisine. And when you are seeking something more casual yet equally enticing, The Dining Room offers all-day service and a walk-in wine cellar. Top off your lovely day with a cognac or rare single malt at The Library Bar, which blends Indian elegance with the feel of an English club, and toast to your intrepid time in the country of India. At The Leela Palace Udaipur, you are living in the lap of luxury.
Location of The Leela Palace Udaipur
The Leela Palace Udaipur
Lake Pichola
313001
Udaipur, India
Nearest Airport: UDR
Amenities for The Leela Palace Udaipur
General Information
85 Rooms and Suites
Dining
Private Dining
2 Restaurants
24-Hour Room Service
Bar & Lounge
Afternoon Tea
On-Site Amenities
Concierge
Shoe Shine Service
Spa on Property
Laundry Service
Fitness Center
WiFi
High-Speed Internet Access
Butler Service
Personal Trainers
Outdoor Whirlpool
Outdoor Heated Pool
In-Room Amenities
Turndown Service
Direct Dial Telephones
DVD Players
In-Room Safes
Mini Bar
iPod Docks
Flat-Screen Televisions
En-Suite Bathrooms
Activities
Cooking Classes
Croquet
Cultural Classes
Educational Programs
Excursions
Mountain Biking
Yoga
Boat Excursions
Meditation
Bocce Ball
Badminton
Boating
Business
Business Center/Services
Meeting Rooms
Nearby
Historic Sites
Antique Shopping
Monuments
Reviews for The Leela Palace Udaipur
---
Had a wonderful 2 night stay here. Gorgeous setting on lake Pichola . Amazing decor throughout - lots of lovely places to sit and look at the views and sunsets. Rooms very comfortable- you could even choose 1 of 6 different types of pillow. The staff were friendly, helpful and engaging - nothing was too much trouble for them .
Julietb74 - London, United Kingdom
---
Our stay at Leela Palace was amazing from arriving at the jetty by their own boat to every other aspect of our only too short 3 night stay at this wonderful hotel. Absolutely nothing was too much trouble for any of the perfectly polite staff. The room was amazing with everything and more you could want or need in a hotel room. I cannot recommend highly enough that you should stay at this hotel at least once in your lifetime.
tracey3722018 - Somerton, United Kingdom
---
We arrived by boat and were welcomed by music, a shower of rose petals and introductions which continued in our beautiful accommodation. Our rooms overlooked the lake, a beautiful setting. I had a wonderful stay, the staff were courteous, couldn't do enough to help. My grandchildren had a wonderful time. the food was excellent and the chef catered for my granddaughter who was a little under the weather one evening and couldn't eat very spicy food. Every evening there was traditional music and dance to enjoy before dinner. From the ground staff up to the highest level we were met with smiles. Uniforms were immaculate. The highlight of our visit was the festival of HOLI and we all had a wonderful time. My grandchildren especially had a ball. The hotel put on a great day for us with music and delicious treats to eat. As a retired HR and Training Manager for a large corporation in the UK I can commend the hotels HR and Training Manager(s) job specs and attention to detail. Just one negative comment is the soiled cushions on the jetty....Pigeons!!
GailSayalonga - Velez-Malaga, Spain
---
I highly recommend having tea at sunset time at the Leela. The chai was excellent coupled with the most surreal view. I didn't want to leave. Took a boat ride to get there and it was truly enchanting.
Sharmine A - Islamabad, Pakistan
---
There are two ways to get to the hotel. One is by land, but on the back entrance of the hotel and the other one is by boat, because main entrance of the hotel is on the lake. Our taxi left us at the boat pick-up point which belongs to the hotel. This is the first impression of the hotel and they should do something to make it more appealing. Now it is a wooden dock surrounded with garbage. I know that the hotel staff can't do anything about the cleanliness of the lake Pichola in general, but this is the hotel property and at least close surrounding of it should be nice looking, painted and garbage free. Fortunately the rooms are well maintained and clean. They are spacious with comfortable beds and gorgeous view. Each afternoon there is a free music and dance show for the guest you shouldn't miss. It's worth watching. Swimming pool is nice and large, but water in it is not heated, so it was too cold for a swim. Staff at the pool is not very helpful. They prefer talking to each other than taking your empty plates after a snack. Food at the Dining room is very tasty and service there is good. Smoking area, outside the restaurant should be cleaned more often because there are often empty glasses and trash laying there for hours. In general my opinion is that the staff is not motivated and properly trained. Something should be done about it if they want to be a luxury hotel.
Sandranal - Zagreb, Croatia
---