Please select your dates to see prices:
---
La Maison d'Uzes in Uzès, France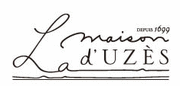 The Maison d'Uzès is a charming boutique hotel that has managed to retain the charm of times past. Guests always receive a warm welcome and attentive service at this 5-star Relais & Châteaux hotel, and are sure to admire the incredible architecture of a building full of history. Thanks to its remarkable architecture, it is listed historic monument. The Maison d'Uzès reflects its majestic architectural heritage. Dating back more than three centuries, the hotel contains 9 rooms and suites.
Rooms and Suites are elegant, modern, and luminous. They are laid out around a monumental 17th century staircase with angled balusters and a hidden, nearly secret staircase leading to the upper floors affording picturesque views overlooking the rooftops of Uzès. The hotel's restaurant, Table d'Uzès, has one star in the Michelin Guide and three "toques" in the Gault Millau Guide. The restaurant food is a true delight, focusing on flavours from the South of France. Housed in a remarkable setting with Romanesque arches and outcrops of Gallo-Greek foundations, the Spa is the symbol of well-being.
Location of La Maison d'Uzes
La Maison d'Uzes
18 Rue du Dr Blanchard
30700
Uzès, France
Nearest Airport: FNI, MRS
Amenities for La Maison d'Uzes
Dining
Restaurant
Michelin-Starred Formal Restaurant
On-Site Amenities
Spa Services
Activities
Wellness Programs
Sightseeing
Interests
Culture & Arts
Hotels
Spa & Wellness
Reviews for La Maison d'Uzes
---
My wife and I spent 8 days in southern France. Uzes is one of our destinations. We stayed in La Maison D'Uzes for one night and had the best dinner in the hotel restaurant. However the breakfast is the worst. We choose the prestige room, which has nice decor and fantastic view. The bathroom is very spacious. Unfortunately the light in the shower room did not work and the front desk staff couldn't do anything.
CrotonDynamics - Vienna, Virginia
---
The hotel is the sightseeing by itself. Medieval or even antic charm, Roman baths spa, it's own specific vibes - we enjoyed every moment there. True five stars service, very helpful and welcoming concierge.
Alexander S - Kiev, Ukraine
---
Another Relais & Chateau on our bucket list. I'll be honest, I was a bit worried and pissed when Better Half booked us here while Monster stayed with his grandparents an hour away from Uzes. I wanted a pool and superb country side views for that one day off! Well I was wrong. Great pre stay service, bit of a maze to get there (follow instructions!!) and once you find the house, it is just a beauty. You just dive in to something that has more history than we will ever have (Let the staff give you the tour).Room a+ with gorgeous views of the surrounding roofs. Bathtub could use a bit more pressure though, 35 mins to fill tub. Great service onsite. The restaurant is worth the stay, amazing. It is what you'd expect from a one star: classic yet adventurous, amazing pairings, local, fresh, no faux-pas whatsoever. From a wine perspective, very good pairing with 5 regional whites. Ferrari snobs should take the time to appreciate local Sommelier expertise instead of demanding Cheval Blanc at all times. Only downside, very complicated to get on the Wifi, front desk had to do some manipulations for it to work. 2017 guys, just fix it. All in all, great gem of an hotel in a beautiful city that needs to be discovered. You wont miss the pool, trust me.
---
1 night stay during our Ferrari road trip. The Hotel was perfect except the "espace détente" not available. Due to that we have been upgraded in a suite. Just fine We enjoyed the menu gastronomique in the patio which was very enjoyable. The only negative point was the wines (one glass per dish) not at the level of the food indeed (but the price was!)
---
Absolutely LOVED this hotel. It was right in the middle of the city of Uzes, in walking distance of everything. The beautiful Romanesque church is two blocks away and can be seen from the hotel windows (at least from our room!) The shower and bath are all handicapped equipped and there is an elevator along with beautiful staircase. The bed was the most comfortable and our stay there was the best of anywhere we stayed in France!
margaretroseglenn - Fleming Island, Florida
---