Please select your dates to see prices:
---
Paradisus Varadero Resort & Spa in Varadero, Cuba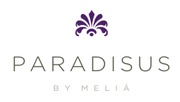 Situated in one of the finest areas of Varadero, within the Varadero ecological reserve. The elegance favors this charming world of privacy and subtle touches, particularly in its inspiring Royal Service. Recommended for families, weddings, honeymoons, incentives and wellness/spa. The SPA is located between an area of lush vegetation and the sea, it is provided with two hydrothermal circuits with janzu pool and free pool, and two outdoor Jacuzzis. Every circuit for man and woman is provided with sauna, steam, footbath, drizzle shower, two Jacuzzis, Balinese showers (outdoor).
There is anything better after a day in the sun than enjoy a relaxing massage at the SPA? Taking care of our health and appearance should always be a priority. Is there any better place than a beautiful ecological Resort by the seaside...?
Location of Paradisus Varadero Resort & Spa
Paradisus Varadero Resort & Spa
Punta Frances,
42200
Varadero, Cuba
Nearest Airport: VRA, HAV
Amenities for Paradisus Varadero Resort & Spa
On-Site Amenities
Spa Services
Private Pool
Wellness Center
Wedding Planning Services
Activities
Wellness Programs
Nearby
Golf
Parks
Theatres
Interests
All Inclusive
Family
Hotels
Reviews for Paradisus Varadero Resort & Spa
---
We just got home from a fantastic week at the Paradisus. We upgraded to the Famoly Concierge as we traveled with our 10 month old and it was worth every penny! I did weeks of research trying to find the right resort for a baby that offered what we needed (baby club, swim out room and kid friendly food) and of all the resorts I emailed this was the best at responding fast and efficiently. We had the swim out room and it was the best room!!! We became friends with the rooms next to us and spent the week together in our own pool. Lilier... she is the reason we booked this hotel. Every question I had she responded back immediately with answers. She made me feel comfortable well before I even booked. After booking she checked in to see how she could help such as ensure there was a crib in our room. She even greeted us at check in the day we arrived! What a fantastic way to start our trip. Thank you Lilier!!! Laura was our concierge for the week and she went above and beyond! She checked in daily, brought out baby yogurt and treats every morning and booked all our dinners. I've never had my own concierge before but now I'm not sure I can ever not have one! She was wonderful. Baby Club. We only dropped her off 3 times for an hour or two to have a swim in the ocean alone and the staff was so welcoming!! Maya and Yane were amazing with our daughter!! Made us feel so at ease leaving her. Katier our bartender at the family concierge pool was the best!!! Remembered our drinks and came to our swim out pool to bring them and take orders. Fantastic!!! Allowed us to get drinks while babe napped. Aurora our cleaning lady was the sweetest too! Always came around back to find us at the pool to ask what time we wanted our room clean so she wouldn't interfere with nap time. Don't believe any of the bad reviews you read this hotel was wonderful and everybody goes above and beyond to make you happy :) We will be back!
Danielle_RyanC - Cambridge, Canada
---
Arrived home yesterday from a fantastic week at this resort. We stayed at the Family Concierge section, which from what I understand was the best option fort his resort. I have been to Cuba previously and have travelled throughout the Caribbean in the past and this was, by far, the best experience I've had. I believe travelling with the right attitude will make all the difference in your vacations. Cuba cannot really be compared to other southern travel destinations as Cuba is unique, as are their resources. I have to give a special thank you to our family concierge butler Irving! Never have I met someone more well-suited to their jobs. Irving was kind, attentive and went above and beyond his job to make sure we never wanted for anything. Not only did he take great care of us, but he took the time out of his busy day to discuss anything and everything with us, including personal stories. Thank you so much Irving! We also wanted to thank Yenni at the family concierge buffet, who always met us with a smile and a hug and who remembered our preferences and made sure we were well taken care of. Thank you Yenniladys ;) The resort is stunning and there is always something to do should you find you want to wander away from the beach. The family concierge section is somewhat removed from the main area, but we had no problem with that (it meant things were quieter and after all the excellent food is was a pleasure to walk everywhere.) The electric cars don't run on a regular route so you may have to walk to your destination, but you can call a car as long as you're willing to wait a few minutes for it to arrive. THE FOOD `Main Buffet, ARA Buffet Located beside the main reception desk, we were told by another guest that the food here was deplorable. Out of curiosity we decided to visit and found nothing could be farther from the truth. The variety was massive and the staff was prompt and plentiful. We only ate their once as we preferred the FC indoor buffet. I will say that because this buffet is outdoors it means eating in the heat with a lot of birds flying around and with a LOT of resort guests in a hurry to get their food. Family Concierge Buffet, GABY Buffet -only available to the Family Concierge and Royal Service guests, this buffet was indoors and was our preferred place to eat. The food was delicious and the staff were extremely attentive (thanks again Yenni.) There was never an over-abundance of guests at one time and it was a relaxed atmosphere. Often the main chef would come out to make sure everyone was enjoying his creations. I imagine if you ate here every day, three times a day for your meals you may begin to find the food boring as they don't vary their dishes too often, but there is a special grill at the back for fresh fish and they always replenished the empty trays promptly. BELLA MAR Royal Service Restaurant -as a FC or RS patron you are entitled to as many a la carte restaurants as you like. We celebrated my birthday dinner at the Bella Mar, where we dined with views of the ocean in an elegant and relaxed atmosphere. The food was exceptional, the staff attentive and it was a pleasure to find that Irving had arranged for a personal birthday cake to be delivered to our table while members of the Matanzas Symphony Orchestra played Happy Birthday at our table. Thank you so much! SAKURA Japanesse a la carte -found in the main section behind the main lobby, this restaurant is apparently one of the most popular, but I fail to see why. The food was okay, but you are served more of a Chinese food stir-fry. I have no real complaints about this restaurant, but I doubt I would visit it again. FUEGO Family a la carte -found exclusively in the family concierge section this restaurant was our favourite. Eveladys was our waitress and she was kind and attentive and shared a bit of her life story with us. The food was exceptionally cooked (beef tenderloin skewers) and everything was done to perfection. LUNAS family concierge bar -exclusively in the family concierge reception area, this is the place to go for a quick drink or a fantastic espresso in an air-conditioned, quiet setting. The staff at Lunas want to make the best drinks for you and are always kind and accommodating. BOHIO beach grill -This is for all guests and is found right in front of the beach. They offer up grilled meats and a small buffet of hot food as well as salads and desserts. Unfortunately this was one of my least favourite places to eat, not because of the food, but because it's always crowded and the limited food they have is not replenished quickly enough. Unfortunately many of our fellow guests have no problem throwing food on the floor and being generally obnoxious so we only ate here twice. The staff tried their best to keep things in order, but it's chaotic in there and unless you arrive promptly at opening (1pm) you're not likely to have a great meal. LOS AGAVES Mexican restaurant -found behind the main reception this restaurant has a great view of the ocean. The food was good, but the lack of national resources means that what they can offer is limited. The steak was over-cooked and mostly gristle, but the appetizers and the staff were great. It's worth a visit. BANA Family concierge Fusion restaurant -found exclusively in the FC section this is the only a la carte that I would not recommend. Every item of food was bathed in soy sauce, which made it seem like we were eating spoonfuls of salt. It killed the taste of the food and was our least enjoyable experience. CAIRI snack bar -available to all guests, this grill was situated beside the pool and has 24 hour service. The food was good, but they don't have enough staff to serve everyone. No matter if you are ordering a full meal or simply a drink, be prepared to wait. The view makes this place worth it. KRYSTAL lobby bar -in the main lobby, available to all guests. This bar is always a bit crowded, but the staff try their best to get to you as soon as possible. It's best to take a seat at a table and the staff will come to you to take your order, which seems to work faster than standing at the bar and waiting. THE ROOMS We stayed in bungalow 43 on the second floor. Our room was spacious with two double (and extremely comfortable) beds, a table and chairs, a sofa bed and an always fully stocked mini fridge. We had use of a private pool at the back of our bungalow. Our cleaning person, Mailin, was exceptional. She was always pleasant, always welcoming and she kept our room fantastically clean. We left her a tip every day and in the evenings we came back to some of the best bed art I've ever seen. To Mailin and her co-workers, thank you so much for taking such good care of us during our stay! We had fresh towels daily and always found our rooms better than we had left them. THE BEACH -Stunning, beautiful, fantastic. There aren't enough adjectives to describe how beautiful the beach is at this resort. Yes, there is some seaweed, and yes there are bits of coral in the water that hurt when you step on it, but it's the Atlantic ocean and it's all to be expected. During the last few days of our trip the wind picked up and the lifeguards had the red and yellow flags out to warn guests of the swimming conditions. On one day in particular the lifeguards were trying to maintain order, but guests were ignoring their advice which lead to a serious condition where two guests were out too far and in serious distress. Three lifeguards acted promptly and were able to save the swimmers. We understand that there was a fatality on that day at a resort further up the beach. A big thank you to the experienced and attentive lifeguards. WIFI -If you are staying at FC or RS then wifi is free in the form of 1 hour cards with codes to access the wifi. I never had a problem accessing wifi, even in our rooms. EXCURSIONS -We were looking for a unique experience and we were well rewarded. Irving set up a personalized trip to Havana with a classic Impala car driven by Armando and guided by Victor. Our Sunwing rep warned us against booking these excursions through anyone but them, but the truth is it's the exact same trip no matter if it's booked through Sunwing or your butler. Sunwing will tack on a $30 extra charge though, so we were happy to go with Irving's suggestion. Armando and Victor were happy to include some of our personal choices to see and made the trip the highlight of our visit. Due to Sunwing's disaster with flight delays we ended up staying 18 hours past our departure time. Irving stepped up again and made sure we had a room to rest in and that we wanted for nothing. Thank you to Paradisus for accommodating us beyond our stay. I could go on for much longer about the benefits of choosing this resort, but in conclusion I will say that on our final day we found ourselves on the beach beside one of the biggest Cuban musicians from the group Gente De Zona. If you don't know who they are, look them up...it's worth the listen :) My point is, if they have chosen this resort as a place to stay then you know it's good! Thank you so much to the all the staff for your generosity, your kindness and for sharing a bit of your beautiful country with us. We will be back again!
---
We just returned from a wonderful holiday at the Paradisus Varadero resort and spa. We are repeat visitors for many years to this resort . We have taken many family members, friends and also sent many friends here and they have also enjoyed it. We had a wonderful time and met many new workers this trip. Yuset, Jose Angel , Raymondo, the activity group were great. Luis at the towel booth was very friendly and kind. Pool bartenders Anel and Fany were friendly and very fast with serving us. Yuniel in the snack bar was friendly and very fast and efficient. Lazaro the bell boy at Family concierge was always smiling and friendly. Neymis at the el a carte booking desk was very efficient and friendly. Eddy, Angel, Luis and Raymondo dancing in the evenings and doing the Cuban history and drink lessons were great fun. Leonardo, Junior and Pompo who took care of the pools and chairs were always helpful and friendly. Carlos the manager is very friendly and helpful, Irving who helped us make our room comfortable, Eugenio who was an amazing waiter. Just many wonder workers that made our stay the absolute best possible. We highly recommend this resort. The food is excellent and there are MANY choices of foods and restaurants for everyone .
---
A dream place to be. Lovely place. Great hotel and lovely staff. Enjoyed my vacation and for sure will come back. Really nice pool and beach. Family concierge is a must! Worth the extra. See you soon paradisius varadero!!!
---
We are a couple with a 10 year old boy and stayed in the Family Area, we had a very nice 9 nights at the resort. I do not normally write reviews but felt this hotel deserved a chance having read the reviews especially some of the staff that made the holiday. We stayed in the family area, and the room was very clean and spacious and perfect for a family of three, it was clean each day and the cleaners did a good job, the guys at our pool bar were also very friendly and helpful and nothing was to much trouble and so well done to Djunior, he kepy my 10 year old son in strawberry daiquiries throughoutt the day.. The family concierge was called Irvine and he was excellent and arranged everything perfectly and one day my wife lost her ear rings in our room and he ensured they were found, so I can not thank him enough plus all the trips he arranged. Finally Exane who looked after the teenagers kids club was brilliant, he allowed my 10 year old son (who was to old for the junior kids club) to join his group each day and even stopped at the pool to pick him up each day and took him off to play football and volleyball on the beach. There were a few negatives, a couple of the restaurants had pretty slow service and staff that were just miserable, but the Japanese and the buffet were good, the reception staff were simply awful, and fresh pool towels only seemed to arrive once a week, which was to long, and the wifi was shocking apart from in reception.. But on the whole the holiday was great and I recommend the family section of the resort.
---