Please select your dates to see prices:
---
Boscolo Venezia, Autograph Collection in Venice, Italy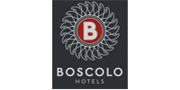 Situated in an historic edifice, Boscolo Venezia in Venice, Italy, exudes a magical ambience. This truly grand hotel, whose elegant interiors perfectly capture the ambience of 18th-century Venice, offers an enchanting inner courtyard, exclusive dining and exceptional amenities. Many of its guest rooms, distinguished by vintage Venetian furnishings and décor, boast views of the city, the lagoon, the island of Murano, or centuries-old gardens.
Tour the boroughs of this Venetian legend and discover the secrets of one of the most amazing cities in the world. In its midst, stroll the acclaimed San Marco square. In Santa Croce explore the basilica of Chiesa di St Stae, a stunning expression of 18th-century baroque art. San Polo encompasses the Rialto Bridge, considered the heart of the city. In Castello, visit the walled Arsenal or simply sip espresso at a sidewalk cafe and let the music that perpetually fills the air renew you.
Location of Boscolo Venezia, Autograph Collection
Boscolo Venezia, Autograph Collection
Fondamenta Madonna dell'Orto 3500
30121
Venice, Italy
Nearest Airport: VCE
Amenities for Boscolo Venezia, Autograph Collection
General Information
68 Guest Rooms
Reviews for Boscolo Venezia, Autograph Collection
---
Using the public water taxi and finding this place in the dark is not advised unless you really study the water taxi routes and understand the clockwise/counter clockwise system employed. Once there we were extremely happy with the service, the room and the small restaurant. The waiter, great guy but I forget his name, recommended the calamari and I'm so glad he did. The best we've ever had before this visit or since. Skip the complimentary trip and tour to Murano for the glass works. Once there they are reticent to let you leave empty handed. Nice location for the hotel. Well away from the tourist crowds but a short walk from one of the liveliest "streets" in Venice and a great grocery store. We purchased some great carryout and went back to our room overlooking the gardens. A wedding was going on one of the evenings we were there and the hotel warned us about the noise and gave us an invitation courtesy of the wedding party to have a few drinks in the adjacent bar. We would go back to Boscolo Venezia in a heartbeat.
Kimberly P - Traverse City, United States
---
Boscolo Venezia is a wonderful hotel in a great location. It's located near the old Jewish quarter, which is now becoming one of the more hip places to be with new restaurants and great little bars opening every few months. The hotel is stately and charming, and the service fantastic. The concierge, Claudio, was particularly helpful and informative. Breakfast is plentiful and delicious. Our room was large and enjoyable. My only recommendation is that the cozy bar had a bit too bright of lights which should be lowered to improve the ambiance. If candles can replace some of the lighting, even better. I will definitely stay here again and explore some of the local color of the area which is thankfully away from the hustle and bustle of the throngs of tourists on the main strip!
ZermattExp - Zurich, Switzerland
---
The hospitality of the staff and breakfast are great here. Our upgraded deluxe room was huge and beautiful. We went during winter (February) to celebrate birthday and our 25th wedding anniversary. They offered a complimentary welcome drink; Thank you. The heating/cooling could be better in the rooms (too hot or too cold). Couldn't get good sleep. Biggest disappointment is the shower. Even though the water was hot, the hot water volume was too low. We hardly felt that we took a shower (too hot or too cold)! When we went to report it, the front desk seemed to have known the issue (wonder if the volume of hot water was intentionally kept low)!. They didn't bother to repair it during our 3days stay. Almost 300 Euros per night and couldn't have a good shower!! They told they would give us points back for the hot water issue and haven't seen any till now. My husband is a Marriott Platinum card holder. They couldn't give us a water bottle every night unlike all Marriott hotels that offer a bottle of water to Platinum card members for loyalty! We found this hotel through Marriott Booking website. Last year, we had a good time in Boscolo in Prague. This year (2018) we chose Boscolo in Venice, Florence, and Rome this year. We were overjoyed to take a good shower when we reached our next stop in Florence. We would like to see if they would keep their promise of giving points as promised towards the shower issue - S. Misra
---
Convenient location that allows for ease of neighborhood exploration, quick airport service and a More casual tempo. Food is decent, breakfast is well presented, staff is courteous and knowledgeable. The common areas are well appointed and have unbelievable Murano Glass chandeliers. The rooms are opulently sized, but it seems as though they ran out of money before they got to the rooms. TV's are too small, there is not a convenient sitting or desk area and the beds were just okay. Better rooms, better rating. Otherwise, tip top hotel.
---
I have just spent a week away in Venice with my wife and we were delighted with the Boscolo. The staff were friendly, knowledgeable and attentive. The restaurant food and breakfast were exquisite - and the bar was good for an evening cocktail or glass of wine before heading out to see the area by night. We also spend a few hours in the spa and although we didn't take advantage of the treatments on offer we enjoyed the steam room, sauna and jacuzzi. You can't fail to love this hotel - the decor, atmosphere, garden, space, rooms...very good indeed. And although it has a complimentary river boat service to San Marco we found it relatively easy to walk to most areas...well...just a few detours along the way but that is part of the joy of Venice
Tom B - Witney, United Kingdom
---