Please select your dates to see prices:
---
UNA Hotel Venezia in Venice, Italy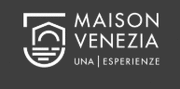 Affectionately known as the "precious pearl" of the Venetian Lagoon, UNA Hotel Venezia embraces the deeply romantic, incredibly rich history of the Cannaregio region of Italy. With its esterno (exterior) overlooking the Rio Priuli, and housing just 36 breathtaking guestrooms, UNA Hotel Venezia sets the ideal backdrop for an impressively intimate escape. Delight in your stay knowing that the staff shines in dealing with the details; every aspect of your accommodations are attended to with care, from the gleaming glass chandeliers in your room, to a variety of pillows to ensure you drift to sleep on your own personal cloud.
Surrounded by Renaissance-era churches, modest alleyways, and trattorias, UNA Hotel Venezia represents a Venice not often seen in pictures, a Venice for the locals, but nonetheless, a Venice just as beautiful, historical, and rich in character and culture. Explore the hustle and bustle of "The Floating City" on a motorboat, or take a guided tour and take in the serene locality. Embark on a customized shopping tour or enjoy a romantic dinner a deux—that's right, a hotel furnished baby-sitter means enjoying a night out on the town sans children! These simple, elegant pleasures, and so much more await you atop the "City on the Water" at UNA Hotel Venezia.
Location of UNA Hotel Venezia
UNA Hotel Venezia
Ruga do Pozzi 4173 Cannaregio
30121
Venice, Italy
Nearest Airport: VCE
Amenities for UNA Hotel Venezia
General Information
36 Guest Rooms
On-Site Amenities
Concierge
WiFi
In-Room Amenities
Air Conditioning
Hair Dryers
In-Room Safes
Mini Bar
Satellite Television
Pillow Menu
Nearby
Historic Sites
Shopping
Museums
Restaurants
Interests
Culture & Arts
Honeymoons & Romance
Reviews for UNA Hotel Venezia
---
This hotel is a little gem... Nothing was a problem for them... We arrived too early to check in, so they offered to take our cases, and off we went. It was immaculately clean, I loved loved the complimentary fruit, sandwiches, tea, coffee, etc. So when we came in from the cold after being out all day touring, the lounge was warm, welcoming with loads of gorgeous food. When we given our room it was tiny, dark and I couldn't even fit round the side of the bed, (And I am tiny!!!), so I just telephoned down and said is there any chance of changing rooms as this room is sooo cramped and dark. Within 5 minutes we were shown a beautiful room, and nothing was a problem. The staff helped us finding our way around Venice with maps and instructions, and the whole trip was magical. We will definitely return.
---
Stayed at the UNA for the third year running a fortnight ago and whilst the weather was very cold outside, there was a warm welcome awaiting us inside. This is always the same with helpful, friendly, smiling staff for whom nothing is too much trouble to ensure your stay is perfect. The things that set the UNA apart for my husband and me are: 1.The location just off Strata Nova, a main thoroughfare, but so quiet and tranquil. Very convenient for Rialto and San Marco but central to explore quieter areas. 2.The buffet breakfast-wonderful variety including fresh fruit, hot scrambled egg, sausage and bacon. Pancakes, pastries, cold meats and choice of coffee and tea. 3.The pillow selection-several different ones to suit individual choice. 4.The thoughtful extras-snacks, tea and coffee from 2pm and aperitivo between 6pm and 8pm with wine, snacks and sandwiches available each day in the dining room. The toiletries in the bathroom. Everyone at the UNA is dedicated to ensuring your stay with them is memorable. I would definitely recommend it to anyone looking for a First Class hotel.
27PatH33 - Nottinghamshire, United Kingdom
---
We stayed here for my wife's birthday last month and can't fault it. The hotel is situated just a short walk from shops and restaurants but is nice and quiet. The staff are friendly and attentive and always smiling. The hotel provide a complimentary afternoon tea each day and prosecco from 6-8 pm. I would definitely stay here again.
---
We stayed at UNA for two nights, and would highly recommend. It's in a great location - quiet area, 25 walk from train station and 20 minute walk to main attractions (st marks square etc). Lots of great eateries close by. Service was excellent, and we really appreciated the little extras - afternoon tea and coffee, and evening drinks and snacks were much appreciated after hours of exploring! 100% would stay again.
klansdo - Nuneaton, United Kingdom
---
My husband and I had a great three night stay in this hotel. Reception was helpful and friendly. I had a free upgrade to the Superior double room (my 50th birthday) - room 205. Fabulous décor and a really nice sized room. We hadn't realised that you could chose what type of pillow you would like as we hadn't noticed the menu but what a great idea. Breakfast was really good as were the waiting staff. The complimentary cake and coffee they offer we never got to experience as we were out most of the day. However we did sample the complimentary prosecco & snacks offered between 6pm - 8pm each night. The prosecco was really nice. We enjoyed pouring ourselves a glass and sitting in the TV lounge before going out to dinner. The hotel offers so much more than we could ever have expected. The complimentary extras really do set this hotel above many we have stayed in over the years. And the hotel for three nights stay was extremely reasonable. The hotel was easy to find and was only a 10 minute walk to Rialto Bridge and 20 minutes or so to Mark's Square. The hotel's location is really quiet but not far from shops, restaurants etc. The hotel goes above and beyond and nothing is too much trouble. I needed a sewing kit one evening as I pulled a hole in my dress. We rang reception and within minutes the sewing case was delivered to our room. The turndown service each evening with a chocolate on the pillow was a really nice touch. On my birthday I was made to feel so special as the hotel left some chocolates and a birthday message in the room. We had an amazing time in Venice and the Una Hotel was fantastic Don't hesitate to book. You won't be disappointed. Thank you for making our stay so wonderful and my special birthday so memorable.
---