Please select your dates to see prices:
---
Palazzo Victoria in Verona, Italy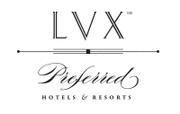 Palazzo Victoria is a labor of love for Marcello F.M. Pigozzo, who grew up admiring how the ancient structure presides over the heart of Verona. More than a thousand years of art and history resides in its bones, from museum-worthy Roman artifacts to Renaissance paintings, and this is the inimitable element that gives the hotel its magic. Located in the ancient heart of the city of Verona, just a few steps away from the Arena and directly on Corso di Porta Borsari, one of the main streets, full of elegant shops but also delightful restaurants and cafés Palazzo Victoria is a part of the LVX collection of Preferred Hotels & Resorts. This hotel guarantees a captivating retreat to the romantic and historic Verona, Italy. Indulge at the acclaimed casual-chic Brasserie serving innovative fresh pastas that transcend the generations.
Sip a rich cappuccino under the shade of a white parasol in the quiet, verdant courtyard. Stroll Italy's most romantic city with someone you love, or in search of something you love: Soak up 800 years of ambiance in the oldest town hall in Italy, one of the best-preserved castles in Europe. Savor a plate of Verrigni carbonara with black truffles.
Location of Palazzo Victoria
Palazzo Victoria
Via Adua, 8
37121
Verona, Italy
Nearest Airport: VRN
Amenities for Palazzo Victoria
General Information
Handicap Accessible Facilities
Dining
Restaurant
Bar & Lounge
On-Site Amenities
Concierge
In-Room Amenities
In-Room Safes
Mini Bar
Complimentary WiFi
Activities
Cultural Tours
Nearby
Shopping
Museums
Restaurants
Nightlife
Interests
Culture & Arts
Hotels
Reviews for Palazzo Victoria
---
We stayed 2 nights, we chose it because it was listed as a 5 star hotel, the place was ok, but definitely not a 5 star hotel. a very expensive 3 star hotel at best. Room was small, clean though, the elevator can barley fit 2 lean people! No business center, no concierge, breakfast was not bad, but limited choices. Room service will incur additional service charge of €18 per person, and the food was average at best.
Natt5656 - New York City, New York
---
Added a few days to our Venice trip and wanted a good mid range hotel - Palazzo Victoria was well priced with a great location. Very clean and well maintained, with only side windows the very dark decor meant we had one lamp on all the time, but gave a romantic feel. Breakfast had a full selction with about 10 different types of cake. Check-in very thorough with a good amount of tourist info. Would return
769jakala - Colchester, United Kingdom
---
We were very disappointed with this hotel. It was in serious need of renovation and some TLC. Phone in room didn't work, towels were worn and gray, bath robe was shabby with hand-sewn repairs. Room service dishes down the hall sat outside for more than two days (we checked out before they were ever picked up), lobby decor was old (threadbare furniture) and dusty. Light switches in room didn't work and the only way to turn them on or off was to plug/unplug them. Internet was extremely slow, if it worked at all. Not what one would expect of a five-star hotel. On the plus side, hotel is in the heart of the historic district within walking distance to everything.
---
We stayed at this hotel for seven nights and had a really lovely experience. Staff, from the people working on reception, in the kitchen and dining room to the housekeeping services were very helpful and informative. Nothing was too much to ask! Reception staff assisted us by providing train timetables for us to travel to Venice and with calling for taxis to transport us to wherever needed to go. The hotel was in a very good location, within walking distance of all of the local attractions. The deluxe room that we had was very comfortable and quiet, but could do with being updated. This definitely did not detract from our stay.
Karen F - Southampton, United Kingdom
---
Nice boutique hotel, our room was not that big but ok, bathroom was big but with a small shower. We were on the corner on the 3rd floor with a nice view outside. Breakfast was very good with a good selection. Staff friendly and service ok. Would not have a problem staying again. Close to the main areas of Verona (5 mins walk) and we walked to and from the train station (about 25mins max).
Mark B - London, United Kingdom
---