Please select your dates to see prices:
---
Palazzo Victoria in Verona, Italy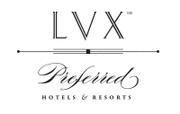 Palazzo Victoria is a labor of love for Marcello F.M. Pigozzo, who grew up admiring how the ancient structure presides over the heart of Verona. More than a thousand years of art and history resides in its bones, from museum-worthy Roman artifacts to Renaissance paintings, and this is the inimitable element that gives the hotel its magic. Located in the ancient heart of the city of Verona, just a few steps away from the Arena and directly on Corso di Porta Borsari, one of the main streets, full of elegant shops but also delightful restaurants and cafés Palazzo Victoria is a part of the LVX collection of Preferred Hotels & Resorts. This hotel guarantees a captivating retreat to the romantic and historic Verona, Italy. Indulge at the acclaimed casual-chic Brasserie serving innovative fresh pastas that transcend the generations.
Sip a rich cappuccino under the shade of a white parasol in the quiet, verdant courtyard. Stroll Italy's most romantic city with someone you love, or in search of something you love: Soak up 800 years of ambiance in the oldest town hall in Italy, one of the best-preserved castles in Europe. Savor a plate of Verrigni carbonara with black truffles.
Location of Palazzo Victoria
Palazzo Victoria
Via Adua, 8
37121
Verona, Italy
Nearest Airport: VRN
Amenities for Palazzo Victoria
General Information
Handicap Accessible Facilities
Dining
Restaurant
Bar & Lounge
On-Site Amenities
Concierge
In-Room Amenities
In-Room Safes
Mini Bar
Complimentary WiFi
Activities
Cultural Tours
Nearby
Shopping
Museums
Restaurants
Nightlife
Interests
Culture & Arts
Hotels
Reviews for Palazzo Victoria
---
This is my second stay at the Palazzo Victoria and it's a fab hotel, well situated with friendly helpful staff. Was glad to be back as I loved it the first time. We had a Deluxe room on the third floor and it was comfortable and well set out, as was the bathroom that had a shower. The breakfast in the morning was excellent, a good selection of pastries, breads, fruit, cereal, yoghurt, scrambled eggs and bacon and cold meats, smoked salmon and cheeses. Great coffee and freshly squeezed juices and even a bottle of Prosecco to start the day with. The bar is modern and open late and we spent a couple of evenings in there and they make the best Aperol Spritzers! We also had tea and biscuits in the lounge. There are two lounges and a billiard area as well. The hotel is right in the centre of Verona near some fabulous shopping and a very short walk to the Arena. The restaurant Is also excellent and we had the tasting menu on our last evening. I have written about it under its name. We love the city and hotel so much that we decided to book for a stay over Christmas. Really looking forward to it again.
Moosie57 - Sevenoaks, United Kingdom
---
Here for a conference but my wife came and stayed and extra day. Lovely rooms in a characterful hotel. Staff were great and it is (like so much of Verona) built on Roman ruins which you can see below the floors. Rooms were excellent. The shower temperature a little unpredictable. Brilliant position.
YORKSHIREFAMILYHOLS - North Yorkshire, UK
---
We stayed at Palazzo Victoria for three nights at the beginning of March, a short break to escape the winter weather at home and to get to know the city of Verona. The trip was magical, not least because it snowed in Verona for the first time in living memory, we loved the city and the hotel was a big success. It is ideally located in the city center within walking distance of all the sights, bars and restaurants. We chose a grand deluxe room, which was spacious, spotlessly clean, comfortable and beautifully furnished. The public rooms (particularly the bar area), was stylish and comfortable, staff were friendly and helpful, and breakfast was tasty with plenty of options to choose from.
Bugsy1962 - London, United Kingdom
---
If you are looking for a truly superb hotel, you've found it! Ignore the low star reviews, put simply there is a minority of people who love to complain in order to get upgrades or freebies. A magnificent hotel, with friendly professional staff. Yes, the breakfast could be better, but you don't go to Verona for Breakfast and everything can always be that little bit better if you feel the need to criticize the smallest things. I've stayed at many.. many hotels all over the world and I'd rate this as one of the best!! Superb!
---
Hotel is perfectly located in historical center of Verona, everything was near. The staff was great. Everything we needed and asked was promptly resolved. The room was cozy, but the bathroom had a weird looking shower that looked like a capsule. Breakfast was good.
---