Please select your dates to see prices:
---
Melia Vienna in Vienna, Austria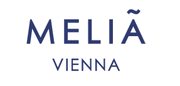 When you head to Meliá Vienna's 57 Restaurant for a cocktail, you'll be drinking at the highest point in Austria. On weekends, a DJ livens up the scene, and during the week, guests are in prime position to close the deal in the Danube City Business District – the hotel is near the Austria Center and the United Nations, and after work, the recreation options of Danube Island await. Vienna's panoramic cityscape is the standout design detail here, and walls of windows fill each guestroom with abundant light.
Delve into the artwork at the Kunsthistorisches Museum, which range from ancient Egyptian and Greek works to pieces by modern masters including Titian and Velasquez. Head to the open-air Naschmarkt and work up an appetite browsing hundred of stalls of food vendors. Join the after-work crowd sipping sugared cocktails at the hotel's Flow Bar.
Location of Melia Vienna
Melia Vienna
Donau-City-Strabe 7
1220
Vienna, Austria
Nearest Airport: VIE
Amenities for Melia Vienna
253 Rooms and Suites
Rain Showers
Antique Shopping
Bicycling
Boat Excursions
Reviews for Melia Vienna
---
We stayed three nights on the Level, which gave us dedicated fast lift access to 57th floor, free bar and snacks available through much of the day and overlooks the Danube with Vienna in the distance. The room was modern, very comfortable, superb shower and coffee was great from the machine. There was an option for breakfast on 57th floor - this was a bit more limited and service was hit and miss, but we enjoyed a table by the floor to ceiling windows. A better breakfast choice and friendly staff in the main restaurant. This hotel is very near the metro and a short hop into central Vienna. Also, good for the 'beach' area on the long island between the Danube. Vienna was fabulous and we had no problem getting back to the hotel from the Opera in the evening and restaurants in the City. Would definitely return.
Stokie66 - Stoke on Trent
---
Great hotel and value for money, in the centre of the business district and walking distance to everything. Great staff and definitely try Bar 57 it is well worth it. Menu in the restaurant was fairly limited but more than adequate and great quality.
---
We had a family room on the 11th floor which offered wonderful views of the city, especially at night. We were two families staying in separate adjoining rooms which were connected by an internal door, making it convenient to walk from one to the other without leaving the room. You can ask the porter to lock the connecting door if privacy is needed.The room itself was a good size for 3, there is a minibar, plus a Nespresso coffee machine with 4 free capsules that were not replaced daily. There is no kettle or iron but you can ask for these to be delivered to the room if you need them. One annoying detail was having to manually pull down the blinds to the full length windows every night - there were around 8 blinds and you have to get behind the heavy netting to reach the drawstrings. We asked the hotel to swap the cot they had supplied for a single bed as our toddler was too big for the cot and they wanted to charge us 65 euros per night for the bed. After querying this, they backed down and said there would be no charge. The bathroom was interesting - there is no bath, only a shower, the toilet has a transparent glass door meaning there is no privacy and the sliding door to the bathroom did not stay open unless propped it open with a bag. On the plus side there is underfloor heating which is good as the floor is covered in black tiles. The hotel itself if located next to the Vienna International Centre which was great for us as we were attending a conference there. To get into central Vienna where the shops, parks and cafes are it is necessary to either order a taxi which is a 10 minute drive away or take the underground which is a 4 minute walk away. We found travelling on the underground easy as there are lifts at most stations which was great for our pushchair. Breakfast was interesting, lots of fresh bread you slice yourself, fresh fruit, cheese, ham and cereals, plus a hot buffet of eggs, sausages and tomatoes. They also had a Chinese cabbage soup with seaweed and sesame seeds which was surprisingly good.
---
Stayed here for the second time to visit a congress next door. Because of having had my birthday i was given a free room upgrade which was fabulous and already enjoyed the "normal" room my previous stay. It was really cold while i was there so having a heated floor and warmed up towels in the bathroom was such a pleasure. Can't say much about the food other than a dinner buffet with hamburgers only which was a dive at the cost. Rather take the tube or uber into town i'd say. Breakfast however was excellent! Hope to be back again some day to enjoy this hotel in a fantastic city.
Peter_Ahouse - Eindhoven, The Netherlands
---
We stayed 2 nights in a family room. Unfortunately we were on a lower floor with a view on constructions so we didn t get the wow view factor that some mentioned in their reviews. It was a bit surprising since considering the rate I would think the family room is a premium room but well, that didnt bother us too much. Yet, if one of the reason you choose the hotel is the view, I guess it is better to confirm you do get the river view when you make the booking. In terms of location, the hotel is right in the Vienna International Center, very close to the VIC U bahn station on line 1 so only several stops away from downtown. It didn t bother us to have to take the U bahn to get to downtown but if you are on a limited time in Vienna with tons of shopping and sighseeing to do downtown, it won t be the best choice for you. Otherwise the neighborhood is on week ends very quiet since all the buildings around are mostly offices. Still there is a Hofer supermarket nearby as well as a bakery and drugstore/cosmetics shop so it is still quite convenient. The only thing is that there s no restaurant nearby opened on week ends. The room was modern and pretty large. We liked it overall but it was still one step away from being great and there were a few things that were annoying for a hotel that should be considered quite high end. Among the good things was the heated floor in the bathroom which was very comfortable and the overall design and colors used that gave a very cosy and peaceful atmosphere. Still there were definitely things that could be improved. First the blind system was manual. It would have been Ok if it was a couple of blinds to lower but in this case it was 8-9 blinds to lower one by one at night. And in our room one blind was missing so we were waken up as soon as the sun rose. I gues it would have been easier to set curtains to pull rather than blinds. Another strange thing was the lack of door knob on the inner side of the shower room meaning it was very difficult to close the door once inside the shower. That was really a design miss. The lack of kettle and tea was suprising for such a hotel and the wifi was kind of slow. Mini bar was complimentary or so it was written when we booked but there was still a mini bar price list on top of the mini bar. TV was super small for nowadays standard. Last, it is true the beds were not on par with what is becoming standard in such hotels. Sometimes you could feel the springs and they felt kind of dated. We ordered room service once and the quality was pretty good. Unfortunately the menu is very limited so if you get too tired to go out, you ll be stuck with only 2-3 choices. Breakfast was acceptable but again lacked a bit of choice to give you that high end factor. The staff we met were all pretty friendly and check in check out were fast and smooth. So we ended up with mixed feelings about the hotel. Some things are great and some are disappointing so we are unsure whether we would choose this hotel again next time in Vienna.
---