Please select your dates to see prices:
---
Melia Las Dunas in Villa Clara, Cuba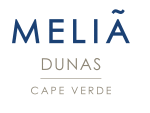 The first thing that will surprise you about the Meliá Las Dunas is its exotic offer of bungalows with sea views. The Meliá Las Dunas provides modern and welcoming rooms for two people, individual use and for multi-occupancy. There are 5 different types of rooms, located in the two different areas: one for families and the other quieter area for adults or couples, and distributed amongst 2 storey bungalows with pretty views of the gardens and the sea. Their finely decorated interiors and luxury facilities ensure the enjoyment of an unforgettable vacation.
Spend your holiday in one attractive resort with a spacious lobby decorated in typical Cuban tropical colours, beautiful water features and palapas which leads into a unique gastronomic and cultural boulevard with a main square, and then onto two different and elegant spaces: one for families and another quieter area for adults and couples, all with a retro fantasy feel, where you will fall in love with the sea breeze. You will have a more than 15 miles of beautiful white sandy beach with calm turquoise waters; a perfect place for nautical sports. Ideal for catamarans, pedal boats and windsurfing, at your disposal at the hotel nautical point.
Location of Melia Las Dunas
Melia Las Dunas
Cayo Santa María, Jardines del Rey Cayo Santa María - Villa Clara
Villa Clara, Cuba
Nearest Airport: SNU
Amenities for Melia Las Dunas
On-Site Amenities
Pool
Beach Access
In-Room Amenities
Satellite Television
Activities
Windsurfing
Beach Volleyball
Fitness Classes
Boating
Reviews for Melia Las Dunas
---
After reading many reviews we chose this resort over one other. We arrived at night and were disappointed in the reception staff. They did not appear trained or interested in us. We were there in February 2018 as a family of 5 so we had 2 rooms. The rooms were old, worn out and falling apart. Beds, toilets, doors, wardrobes everything was in bad shape. The grounds were great. They have done a great job of repairs from the hurricanes. The beach is stunning. The weather was great around 28 and sunny every day. It was viciously windy so the waves were huge and sand was blasting you on the beach. The pools are beautiful and well kept. Loved the entertainment staff. We found the food very acceptable for Cuba. The service in the a la cartes was wonderful. The buffet was crazy busy for breakfast and dinner. Loved the BBQ at the beach. Entertainment was so so but the live music in the main square was excellent. The gym has a lot of broken equipment. We did not use the spa. The facility was kept clean. We heard stories of people losing stuff at the pool and from their balconies but we did not experience anything like that. Most of the staff were wonderful especially at the poolside bars and restaurants. Because of the poor room conditions I cannot give this resort a 4 star and we changed rooms to boot. I would say it is a 3 to 3.5 at best. I would go back if the rooms were refurbished. The main bar in the lobby is a disaster at night, avoid it. We waited for 40 minutes and left because they were just too busy. Check out was easy and they were kind enough to give us a courtesy room as we had a late flight out. This is a large sprawling facility so prep for lots of walking. It has great potential but is screaming for repairs. No bathrooms in the main buffet area! What is that about? Nice ice cream parlour and late night snack area. Loved the boardwalk to the beach and the shelters on the beach. Also has a great craft market by the gym with different vendors every day. We did all our shopping there. Take time to interact with the people. They are wonderful and gracious. They love when you just speak politely and respectfully and get to know them.
BeachmanOntario - Ontario
---
We travelled mid March 2018 and stayed on the family side. This is our 4th time to an all-inclusive Cuba, but our other stays were in Varadero. We had a great time. The price/quality ratio really can't be beat. The resort was lovely and the grounds were well manicured. The food and drinks were good. The beach was beautiful. The palapas are all back up, the sand has been pumped back and the strip of beach is really quite nice. The rooms were big and clean, the a/c was nice and strong and the shower was decently hot with good water pressure. There's a nice little market/square about a 15 minute walk away with a bouncy house structure for young kids, a few bars and some crafts to purchase. The resort staff was all great - so kind to young kids. There's really not much to complain about, except that one evening there was no water for a few hours (not sure if they were doing repairs or rationing). The resort could maybe use a small play structure/park for young kids. Overall, it was a great stay and we'd be happy to do it all again.
Kookie_10 - Montreal, Canada
---
Hi how much is it to upgrade.... The adults only pool and all of the other things you do.....we are thinking of upgrading, as we have been to Cuba for the last 4 years and we adore the place, wonderful people and a lovely country...... Thank you
Danny T - Newcastle upon Tyne, United Kingdom
---
Our first time in Cuba and we travelled from March 6th-13th. We have two daughters 17&14. Our expectations were low going in just because of what we heard about Cuba. Well Melia changed our minds we had a amazing vacation!! Check in there was a line as two buses had just got there but moved quickly and front desk clerk was great, with a smile and super nice!!! Rooms-- Our room was in a great location section 24 We had ocean view and it was beautiful, rooms were very clean!! Beach--- Absolutely breathtaking!!! and that is all I will need to say about the beach!! Food--- We did the Oriental, International and Mediterranean and they were all very good!! not your usual oriental but very good!! Buffet there was always something to eat and also very good, not sure how people can complain about the buffet as there is a wide variety of different food! Our servers were amazing!! Yordanis and yuli I believe their names were. Beach Bar--- Anabelle was out of this world she always had the biggest smile on her face and served the best Mojito!!!Miss her already!! Juan was also there he made us smile, with his personality!! he definitely loves his job and It shows!! great job to both of them for making our stay a memorable one!! Grounds----Were absolutely stunning , those gardeners are always hard at work!!There is so many flowers and all tropical, lush gardens!! my husband got burnt and one came up with fresh aloe for his burn and another made flowers out of palm leaves!! I did a lot of research before booking Cuba and this resort and I'm so glad I did!! people will complain about anything , we are easy going not picky people and had a fantastic time all around!! My only recommendations would be bathrooms near beach on family side and also a quick grab and go for something to eat during the day in between breakfast and lunch as were early risers and had breakfast at 7am and didn't have lunch until 12-1 so a little snack place would be great near the beach, that way you can have more time at beach/pool. Also a few more servers at the pool bar to help out as it was only two bartenders for pool bar. I definitely will and already have recommended Melia!! Thank you Melia for a wonderful family trip!!! Well done!!!
npaburg4 - Amherstburg, Canada
---
Best hotel I've been to in Cuba. Melia Las Dunas and it's always an amazing,.Always had a wonderful time.The staff are incredible very friendly and very helpful. The rooms are spotless with lots of towels and amenities in the room. Special thank you to Jose Manuel the best A&B, The food was amazing, and in abundance, and the beach are so beautiful to die for. We are coming back for sure..
---