Please select your dates to see prices:
---
Melia Las Dunas in Villa Clara, Cuba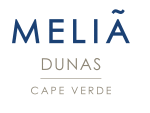 The first thing that will surprise you about the Meliá Las Dunas is its exotic offer of bungalows with sea views. The Meliá Las Dunas provides modern and welcoming rooms for two people, individual use and for multi-occupancy. There are 5 different types of rooms, located in the two different areas: one for families and the other quieter area for adults or couples, and distributed amongst 2 storey bungalows with pretty views of the gardens and the sea. Their finely decorated interiors and luxury facilities ensure the enjoyment of an unforgettable vacation.
Spend your holiday in one attractive resort with a spacious lobby decorated in typical Cuban tropical colours, beautiful water features and palapas which leads into a unique gastronomic and cultural boulevard with a main square, and then onto two different and elegant spaces: one for families and another quieter area for adults and couples, all with a retro fantasy feel, where you will fall in love with the sea breeze. You will have a more than 15 miles of beautiful white sandy beach with calm turquoise waters; a perfect place for nautical sports. Ideal for catamarans, pedal boats and windsurfing, at your disposal at the hotel nautical point.
Location of Melia Las Dunas
Melia Las Dunas
Cayo Santa María, Jardines del Rey Cayo Santa María - Villa Clara
Villa Clara, Cuba
Nearest Airport: SNU
Amenities for Melia Las Dunas
On-Site Amenities
Pool
Beach Access
In-Room Amenities
Satellite Television
Activities
Windsurfing
Beach Volleyball
Fitness Classes
Boating
Reviews for Melia Las Dunas
---
Stayed at this resort from May10-17, block 39 that's the adult side of the resort. My initial impression was ok, although when we arrived our room wasn't ready till 13:00 so have to ask where we can leave our luggage, since we arrived @ 12:30. Unfortunately there's only one front desk staff that can speak English, so we have to ask any hotel staffs for assistance re: luggages Here are my reviews: Hotel lobby staffs: It is important that front desk staffs need to speak English to cater for non-Spanish speaking guests Room: Our room was fine. There was no phone in the room, went to the front desk, but told to speak to the hotel customer service staff but there was a sign outside the door, that it's closed. We decided to approach the sunwing representative and she followed it up Food: The selection of food was great, enjoyed the ala carte at the International Restaurant, our biggest disappointment was the Italian ala carte, we were bitten by a lot of insects ( mosquitoes?), we did apply the insect repellant, but to no avail. I was bitten all over my body, my neck, face, legs and arms as well as my husband. One thing we observed was when we went to try out the BBQ, the line up was long esp. for the chicken and pork. We had seen "guests"? who speaks Spanish, she has a big plastic bag with her and she filling up the plastic bag with at least 20 pcs. of each chicken and pork not including the potatoes. Plus she and the rest of her group was all on line so I waited 45 min. I don't know why the hotel allows this kind of behaviour, if you are a hotel guest there's no microwave in the room. How are you going to consume what you packed unless you're an outsider. It actually painted a negative picture of the resort. The hotel staffs esp. the servers like Sandy ( he served us for breakfast), Yilliam, Yesmani, Ivanian, Yamilet, and Adrian. You guys rocked! My husband and I always made certain that we tip our servers. They all worked so hard and we really appreciate your hard work. Staffs like them is what hotel guests will appreciate. This is our 1st time experience in Cuba and certainly won't be the last. One last thing to the gardeners who kept the grounds so gorgeous, hats off to you too! Beach: One word to describe the beach "WOW"! One quick question, what is with the wrist band? Is it to differentiate which resort you belong to? We were given the blue wrist band, but we've noticed others has pink and gold. The trip to Remedios and Santa Clara was very interesting, learned a lot about the Cuban history, the making or wrapping of Cuban cigars, sugar cane museum, the oldest church in Remedios rode the bitaxi that was incredibly awesome. My husband and I will definitely go back to Cuba, love the people, they are so warm and friendly. The 1 week we spent our time in Cuba was so relaxing, except the insect bies. There's so much to explore and learn about Cuba!
coraraj06 - Mississauga, Ontario Canada
---
Just got back from the Melia Las Dunas and had a great time! Yes there may be bugs in your room and yes the service might be slow but I don't go to the Caribbean to live by Canadian standards. The staff were great and the food was actually quite good, both my daughter and myself were fine until we got home and ate McDonald's! The rooms were comfortable and the pool was fun,in the evening the entertainment was pretty good. Only complaint was the local Cubans coming for the weekend which I really wouldn't have a problem with except they ordered way too much food at the bbq and took up way too much room at the pool bar all day. I really don't think it's an issue if they go, I'm assuming it's like Ontarians going to Niagara Falls but it would be nice if they would at least be respectful of other guests (maybe a Canadian thing)? All in all my daughter and I both had a great time and will probably go back this fall. P.S. Get the VIP lounge at the airport so worth it!
mcca6940 - Waterloo, Canada
---
Where do I begin! 18 of us on a family vacation with our children which was the first time our children have been at an all inclusive resort!! Ages were 8-18 ! Our vacation was from May 6-13! We were a late arrival the Sunday evening! When we entered our room on ground level th firls spotted a lizzard right away on the chair !! Not to frighten them i picked it up and told them this will happen but they wont hurt you and brought outside ! The rrom was out dated, drop ceiling with mold, the cupboard doors fell on the floor where the fridge was !! Above the patio door were approx 50 plus baby cockroaches and beetle bugs !! When i moved some furniture a HUGE cockroach came out and then another deom under the bed !! They were coming out from the drop ceiling of the bathroom!! Completely infested !! The sheets were stained!! My kids were freaked out !! With much assertiveness we asked to be moved and to be on the second floor and upgraded rooms !! They could not accommodate that night except another ground room, which we agreed to but checked them put before moving our luggage!! The next day we were moved to another room on second floor which wS by far nicer, cleaner and updated! After having my kids sleep on me like leaches they were able to finally sleep on their own !! Some of my family's rooms air conditioning wasnt working and didnt get fixed during our stay even though they said nothing was wrong!! HINT: put a bath towel in front of the soor crack so lizzards and cockroaches can't easily get in !! As i was walking up the stair a large cockroach was on the rail and i didnt see it at first and startled it as it jumped on me and i screamed it quickly went on the floor under the soor of someone elses room !! My cousin was nicely awaked approx 3am with a large cockroach on her forehead !! I understand these might happen but to almost everyone in our group !! Not acceptable or a 5 star rate !! FOOD> Buffet Great! Fish grill, fresh pasta, stir fry area and meat grill excellent!! Pizzeria by activity pool just ok as the cheese was different and not like at all by the kids !! Snack bar poutine fantastic, ice cream area great, beach buffet had a great salad bar and grill with amazing pork chops and shrimp! Activity pool > great, had the pool to ourselves pretty until the weekend !! On the weekend they allow the higher class cuban people attend the resort where then they overtook the pool! They were rude and ignorant! Was difficult to get a drink at swim up bar as they wouldnt allow you in !! They butted their cigarettes on the ledge of the pool bar! The staff changed their attitude and served them as we waited long periods for deinks after giving generous tips all week ! An older gentleman followed my 11 year old daughter into the 2 stall womans bathroom at activity pool, his purpose unsure but he was confronted by myself and family member !! I had money stollen from my beach bag and necklace from my room !! We heard of other tourists this happened to as well as same complaints were happening over the weekend ! The pool deck was unsafe as there were huge holes in the conctete and witnessed a tourist trip and fell and injured her ankle !! The bartenders were putting alcohol in my 13 years old drinks ! Completely unacceptable! Remember to exchange your pool towels and even though they say 9am it was more like noon !! At times none were available! The Locals had brought their own subwoofers to play around the pool !! The regular music was not played on the saturday! BUFFETS> on the weekend the local cubans cleaned out the cheeses, meats , shrimp, breads, desserts, fruit and the grilled pork chops and fish at the grill !! They had filled their plates beyond full and would stick the food in bags then stuff them in hockey type bags! They would butt in front of you and if you werent early there was very few things to choose from and the grills were 30 min waits !! Disrespectful and very discouraging! Very unfair for us tourists! It needs to be better controlled! RELAXATION POOL> was beautiful and we ended up spending a fee hours their as we didnt see any locals there as ibfeel they were probably restricted! We were asked to leave as we had kids but we refused as their were only a hand full of people and our kids were just swimming and not loud !! We could just enjoy the pool and drinks by the bar!! LOBBY/ENTERTAINMENT > great drinks and great service ! MOSQUITOES and TINY BLACK BUGS > nuisance and most of is full of bites! OFF bug spray did not help the little black bugs!! Due to the rain every evening theybwwre bad! HINT: bring Benadryl, hydrocortisone cream and after bite!! Big resort, lots of walking! We had an amazing staff member ROLY who would pick us up on the carts to get around! We gave great tips and brought lots of new clothes, accessories that they may be depleted of, fidget spinners etc and still sidnt recieve the best service! Very non relaxing begining and of the trip !! Would not recommend this resort and it made our group not want to return to cuba at all! The kids were fearful of sleeping and of the strange behaviours that happened !! Be conscientious of everything !! BEACH> beautiful/amazing Monique McGahan London ON
_dqrnmonique - London, Canada
---
We ( 2 couples ) were at Las Dunas from May 5 to May 12 , 2018. The staff are super friendly and always smiling. The place really is a wonder to see. I planed our little wedding with Maria at Las Dunas. She was wonderful. Well here is our review Las Duna. We tried the majority of the A LA CART . We found the best was the international. The remaining were ok but bland for taste. The buffet were ok. The food changes from day to day but mostly stay the same every other day. The best places to eat were by the pool on the adult side and the beer garden. It rained off and on for better part of the week but that was ok, The drinks at the pool are just perfect, not too strong. The pool was nice but needed some cosmetic maintenance . The lobby was great with a lot of entertainment in the evenings with just the perfect amount of drinks. We tried the majority of drinks they had to offer and all were good.( Pina-Colada best in the lobby). For all the positive points I have, I do have a lot of points that were disappointing for the star rating this resort has. The second night we stayed we has a little lizard in our room. Things happen I guess. The next night we had another lizard. I would expect this from a 2 star resort. Lets get to the most disappointing part of our week. Our wedding was May 9 and the ceremony went great. Our wedding night was a disaster .We wanted it to be perfect.. When we came back to our room there were so many flies in our room. Romantic evening was over... OUR WEDDING NIGHT NEVER HAPPENED, magic of the day was gone We called the front office and it took them a long time before they came to fix the problem. After 30 min waiting , I was upset and decided to go see the night manager. After telling me he was going to spray the room and I could remain in the room. I refused . I asked him for another room. He finally gave us another room. Our next room was nice. Sand on the beach was amazing and the water was nice and clear. As I said the staff are great but slow to prepare the drinks an serve them, That was a small detail to us. May 11 we went to bed early because our check out was at 5:30 am. Needless to say we got no sleep due to lizards and 2 inch bugs (Roaches ?) running around in the room. We left our room at 3:00 am and stayed in the lobby until our checkout. I got the chance to speak to our representative (TRANSAT). after showing her the pictures of the bugs and what we went through during the week, she smiled. and said nothing.
Robert_Martel - Mirabel, Canada
---
I NEEDED NICE, RELAXING VACATION WITH MY FAMILY AND I PICKED THE PERFECT RESORT. Special thanks to General Manager Laurent Labal for making my wishes come true. Hats off to you for doing an amazing job!! ROOMS- stayed in building 39, king bed, second floor which I highly recommend, adult side. Spacious room, everything worked great and I liked the bed, seemed fairly new and the room was freshly painted. Our maid Anuska was excellent, kept it so clean and never lacked anything, she always had a different towel art every day! Give them your appreciation and tip them 😊 BEACH- Absolutely amazing, better and bigger than ever, tonnes of huts, no need to rush to save a hut anymore unless you want to be really close. They did an awesome job on the beach since "Irma" The grounds are beautiful with flowering bushes and trees all over the place. It is constantly cleaned and beautiful to walk around. THE STAFF- wonderful group of friendly cheerful and helpful people. Everyone I met from the guy who drives the golf cart with your luggage to the housekeepers, bartenders front desk gardeners, you name it were friendly and welcoming. Don't forget and tip them! FOOD- No issues, I came to Cuba to eat Cuban food and I love it. I would defiantly come back 😊
Milja I - Kitchener, Canada
---