Please select your dates to see prices:
---
The Ritz-Carlton New York, Westchester in White Plains, New York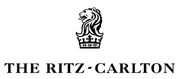 Centrally located just 30 minutes from downtown Manhattan, The Ritz-Carlton New York, Westchester is one of the most elegant luxury hotels in White Plains, NY, the perfect gateway to explore the picturesque Hudson Valley. As the seasons change, so do the unique experiences guests can enjoy from this luxurious hotel, whether it is a spa treatment, a delicious meal or swimming under the stars at the hotel's rooftop pool.
Guests of The Ritz-Carlton New York, Westchester will find both the solitude of nature and the excitement of the city to be within easy reach of our hotel's superb White Plains location. Combining modern luxury with timeless sophistication, guests can enjoy an array of services and experiences guaranteed to make you think of more than just Manhattan when it comes to New York.
Location of The Ritz-Carlton New York, Westchester
The Ritz-Carlton New York, Westchester
3 Renaissance Square, White Plains, NY
10601
White Plains, New York
Nearest Airport: LGA
Amenities for The Ritz-Carlton New York, Westchester
General Information
Pets Not Permitted
Dining
Restaurant
Bar & Lounge
On-Site Amenities
Spa on Property
Fitness Center
Rooftop Pool
Complimentary WiFi
In-Room Amenities
Marble Bathrooms
Flat-Screen Televisions
Luxury Linens
Complimentary WiFi
Business
Meeting Rooms
Business Services
Family
Children's Programs
Interests
Hotels
Spa & Wellness
Spring Break
Winter Getaways
Reviews for The Ritz-Carlton New York, Westchester
---
First visit, hopefully won't be the last. High quality hotel with good service levels, starting with the gentlemen who open your car door when you arrive. Excellent room - large enough, and quality bathroom with walk in, waterfall shower plus a mirror in it. Very comfy double bed, king size. Public areas are also modern and high class. Used room service a couple of times during my 2 night stay, and my orders were delivered correctly and punctually. Part of the Marriott group. Very impressed with my first visit.
---
The idea of having a Ritz in Westchester was a nice idea. I've stayed a number of times on business and this time on personal travel. It's hard to believe that it's been around this long and doesn't really have a legitimate breakfast option. The lobby rouge isnt that real and on weekends gets overwhelmed by wedding traffic - at this point they should be smart enough to open up bonus space. And why there isn't a club level is beyond me. You'd figure someone in revenue management would have made that happen given the number of Fortune 500s nearby. It's sad to say but in Westchester you actually get better service from the Hilton around the corner.
James B - Harrison, United States
---
Great service and clean rooms. The shower plug was blocked up so it required some attention. It was a snowy weekend but there was a decent grill downstairs and a few local Italian restaurants within walking distance. The pool was clean- spa gorgeous!
---
It's Valentine's Day. I'm traveling alone and have been going for weeks. I want a steak. There's a BLT in the lobby but not available on room service. I go down and insist it should be available for delivery to a man that looks like he works for the hotel. He says they don't normally do that but he'd be happy to accommodate and looks for a pen and paper to take the order. By now I start to relax just a bit and when he has the order offer a tip. He says, "That's not necessary sir, I'm the hotel general manager, and it's my pleasure." OMG. My heart sank and I felt like shrinking to an inch tall. In moments like these you realize what amazing service, hospitality, and hotel leadership can look like and what awe and reverence to hold it and them in when you witness it first hand. I am so grateful and appreciative not only for the service of this hotel and it's magnanimous and magnificent manager/leader, that I had to rush straight here to express that in a very public way. This hotel will amaze you with its commitment and delivery; and it is instilled from the top so you can bet on it at all levels of interaction. 100% recommend (and I spend 200+ nights per year in hotels).
TastefulTrekker - Orlando
---
I always believe the Ritz is a very reliable hotel chain, whenever I have out of town guests visiting I never hesitate to book them here. The facilities are the best of the best, and the service matches.
LalalaRidin16 - Westchester County, New York
---