Please select your dates to see prices:
---
Bernardus Lodge and Spa in Carmel Valley, California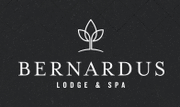 Charming. Intimate. Comfortable. The serene character of Bernardus Lodge & Spa echoes an authentic Wine Country retreat. Our Carmel resort nurtures a relaxing escape from the bustle of life— located just over an hour from San Jose and San Francisco - to calm and revitalize all of the senses, providing the finest resort experience of all Carmel Valley hotels. A creative haven that stirs all the senses, Carmel Valley blends nature's majesty with man's artistry. And there's no better place to tap into its small-town charms than at Bernardus Lodge & Spa. Tucked among 28 acres of rolling vineyards, orchards and gardens, we invite you to savor the intimacy of a stylish Carmel resort with an epicurean spirit and a soothing soul.
Spin, stretch, hike, harvest, motivate, meditate, beautify or relax. Whether you come for the ultimate spa experience or the luxury of a week long retreat, our California wine country spa at Bernardus Lodge perfects the art of transformation.
Location of Bernardus Lodge and Spa
Bernardus Lodge and Spa
415 West Carmel Valley Road
93924
Carmel Valley, California
Nearest Airport: SJC, MRY
Amenities for Bernardus Lodge and Spa
General Information
57 Guest Rooms
Pet Friendly
Dining
Outdoor Dining
Private Dining
Wine Cellar
On-Site Amenities
Spa on Property
Fitness Center
Sauna
Outdoor Pool
Tennis Courts
Outdoor Whirlpool
Steam Room
Jogging Path
Complimentary WiFi
Nearby
Art Galleries
Restaurants
Golf
Interests
Food & Wine
Honeymoons & Romance
Hotels
Lodges & Ranches
Spa & Wellness
Reviews for Bernardus Lodge and Spa
---
The Bernarduus Lodge has been a Carmel Valley institution for decades. It was recently (2015) sold by the Bernardus Wine people (although, wisely, the new owners retained the brand name) and has undergone significant upgrading and updating. Additional accommodation units were also added in this sprawling estate. What remained constant is the upscale and refined setting, the gorgeous and beautifully landscaped space and the friendly service. Their spa is great and the restaurant (Lucia - reviewed separately) is the best in the Monterey/Carmel area which is blessed with excellent restaurants. Bernardus is located in a valley surrounded by mountains. This contributes to the sense of semi seclusion and affords great pastoral views. All rooms are large (>500 sq ft), very well decorated and all gave fireplaces. We consider the Bernardus to be the best resort lodge in the area. Don't miss it
---
Wonderful place. Hotel staff, grounds, room, and food were all excellent. Celebrated our 30th here and the trip could not have been better. We were fortunate in that we received an upgraded room that was spacious and downright awesome. Highly recommend! Thank you Alec and Cristal for the classy experience!
---
We made a last minute trip from Los Gatos to Carmel Valley for a quick getaway. We had stayed at other places in Carmel Valley but always wanted to try Bernardus; our expectations were exceeded and that isn't easy. From the time we checked in, to the time we left, all of the staff was accommodating, friendly, fun, and knowledgeable. We ate at the property about 5 years ago, and it was nice then, but with the renovations they did in 2015, the property is magnificent. We stayed in one of the new vineyard suites and it was one of the nicest rooms we have ever stayed in......and we go to nice places :) I would highly recommend Bernardus without reservation and we are looking forward to our next trip in April.
Phillip K - San Carlos, California
---
This is the first time my husband and I stayed in Carmel Valley. We decided on Bernardus Lodge because I received an email special $245 a night for mid week. Could not say no :) We arrived on a Wednesday in March. We were planning on having lunch and then go wine tasting in the village that is less than 2 miles away. I didn't realize that many restaurants in the area are closed on Tuesday and Wednesday and everything closes at 5:00 (tasting rooms) We also wanted to take a shuttle to the village because we would be drinking and they didn't have a shuttle. We were very disappointed. We had to call an Uber which took forever to come. Then at 5:00 we had to call Uber again and it took a crazy long time. Was not anticipating having such a problem like this to go less than 2 miles. Such a beautiful resort that would not have a shuttle to take you where they have 25 tasting rooms is totally crazy. I love the rooms here they are stunning. It reminds me of an Anthropogy Store. I love all the details. My husband loves the heated floors in the bathroom. To sum it up. As much as I love the rooms here and the resort I probably will not come back its just very quiet and nothing is happening here after 5:00. I prefer staying in Carmel by the Sea.
marci b - Redwood City, California
---
The rooms were plush although not very big. There was space for a couch and a plush chair and a nice gas fireplace that was very easy to use. It gave off some heat but it wasn't too hot. The bed had high count sheets and a down comforter which was plush. The grounds were nice although again not big. The pool was nice and it had a hot tub. There are fire pits everywhere but it was pouring rain almost the entire wkend so we couldn't enjoy them. There is a work out room but it was pretty small. The room we stayed in was somewhat of a distance from the main building and there are stairs everywhere! Few steps here, few steps there. Our room was down a flight of stairs. Maybe it's b/c it doesn't rain much here but the steps were very slippery and welled with water. The other problem was the floors must be thin b/c both mornings, I was woken up with noise of people walking loudly with shoes. The food in the rooms are complementary which is nice so you don't have nickel and dime about water or snacks like many hotels. The room had a safe which is always convenient. W/ many fancy events and dinners at this resort, the multitude of steps is a bit of a problem for women in heels.
---