Please select your dates to see prices:
---
HarbourView Inn in Charleston, South Carolina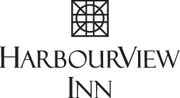 Situated in one of America's most enticing cities and surrounded by volumes of history, the HarbourView Inn overlooks the bustling waterfront of Charleston, South Carolina. Boasting AAA Four-Diamond status and a Gold List award from the editors of Condé Nast Traveler, guests of this enchanting retreat can bask in the glorious appointments that recall the city's early years as a nautical trading hub with the Caribbean colonies. Rooms are a mix of Old-World wonders and haute appointments with fine antiques positioned beneath plasma-screen televisions. Hunker down in a room with arched windows and exposed brick walls or request a penthouse chamber with working fireplace, a mini bar stocked with complimentary refreshments, and a Juliette-style balcony overlooking the harbor.
Southern hospitality is contagious within the inn's confines. Amenities include complimentary wine and cheese in the afternoon followed by fresh-baked cookies and milk in the evenings. Added conveniences such as their silver service breakfast - delivered to your room, on the rooftop terrace or presented in the magnificent atrium lobby - are to be expected. It is likely you will want to explore the genteel cobblestone streets of Charleston, the city where Rhett Butler and Scarlet O'Hara honeymooned. The inn even offers complimentary historic walking tours, but you may not need a guide at all. Located within walking distance to Waterfront Park, the famous city market, several wonderful restaurants, a bevy of boutiques and antique row, the HarbourView Inn allows guests to explore with ease. As for those storybook antebellum homes, they too are plentiful, and many are open for the public to tour.
Location of HarbourView Inn
HarbourView Inn
2 Vendue Range
29401
Charleston, South Carolina
Nearest Airport: CHS
Amenities for HarbourView Inn
General Information
52 Guest Rooms
Pets Not Permitted
On-Site Amenities
Laundry Service
WiFi
Valet Parking
Art Collection
Rooftop Terrace
In-Room Amenities
Turndown Service
Bathrobes
Direct Dial Telephones
Hair Dryers
In-Room Safes
iPod Docks
Iron/Ironing Boards
Flat-Screen Televisions
Whirlpool Bathtubs
Luxury Linens
Mini Refrigerators
Vaulted Ceilings
Individually Designed Rooms
WiFi
Business
Business Center/Services
Meeting Rooms
24-Hour Business Center
Nearby
Historic Sites
Restaurants
Antique Shopping
Parks
Interests
Culture & Arts
Inns
Summer Getaways
Reviews for HarbourView Inn
---
We've been going to Charleston for 11 years with a business group and every year we evaluate places to stay, and almost every year we return to Harbourview. This is a terrific hotel, close to almost everything, with a wonderful staff, beds and amenities. The best thing I can say is all the positive reviews below reflect my experience of 9 stays over the years and I'm sure I'll be back there next year. Just for fun, I read the negative reviews and I really can't figure them out. I was also "blessed" to live in NYC and travel extensively and I would put Harbourview on my list of great places to stay. I've also stayed in several of the upscale hotels in Charleston and again, I keep coming back to this quaint place. And if you're wondering about "harbor views", my room on the top floor came with a pair of binoculars that I used every day to look out on the bay—it was great to watch the ships, see Patriot's Point and Fort Sumter, just to name a few of the sights. I highly recommend this hotel if you're visiting one of America's great cities!
npoguy - Potomac, Maryland
---
We have been visiting Charleston every spring and fall the last four years and always stay at Harbourview Inn! We are always made to feel like family and treated attentively! They never disappoint! Location is great! Rooftop is great any time of day! Complimentary cocktail hour with cheeses/meats/fruit are VERY NICE selections, as is breakfast!! Always look forward to our next stay!
---
Harbor side room in beautiful boutique hotel. Very well located and wonderful amenities. You pick your own breakfast and can eat in your room, atrium etc. Free wine and meats/cheeses etc 5-6 pm then cookies and milk 8-9 pm. Staff all so friendly and helpful. Highly recommend this Inn if you are in the area.
---
I really debated whether I wanted to say anything about this place, but in the end I don't want anyone else to have the high expectations we had only to be let down... I do want to preface my review and say that we're from New York City and we're pretty spoiled when it comes to luxury accommodations so maybe our idea of luxury is warped but I honestly don't think so. Brenna L compared this place to the Holiday Inn and I must say, Brenna L is spot on! The rooms look nothing like the pictures posted on the website. Brenna L, I am apologizing to you because you were the one negative review in all of the ten pages of reviews that I read and I dismissed your review as some nutcase traveler because you couldn't possibly have been right about anything given that everyone else raved about this place. How horribly wrong I was... We arrived some time in the evening as the sun was setting and were just so excited about being in this charming city. The lady at the front desk was super friendly and welcoming and we couldn't wait to check in and shower and change. As we were checking in, another couple was at the desk asking to switch rooms and I did hear the lady say they were booked pretty much to capacity but she'll see what she can do for them. I should have already known... We got to our room and were a little disappointed that we faced the back of the building overlooking the inn's generators and just simply a decrepit area behind the building. We didn't want to make a big deal out of it since we figured we wouldn't be staying in our room much anyway. We must have gotten a room that they don't usually put people in. It smelled and looked old. The room overall felt grimy. I felt like I was walking into bad juju! It was covered in dust, I literally was able to run my finger across the bedside table and draw a line in the dust. There were weird brown spots on top of the bedding and grime on the bottom of the curtains. I noticed because I like to put my suitcase on the floor and the dirty spot caught my eye while I was unpacking. Our bathroom mirror was cracked and then messily patched up. Two robes were left out - one looked newish but the other one looked worn out and worn through the cloth... We woke up the next morning both with terrible back aches (we're in our early thirties btw), we again didn't say anything because we figured we just weren't used to a new bed. We decided to have our complimentary breakfast up on the rooftop thinking it would be really nice to watch the sunrise over the water. Once again, I expected too much. The rooftop was too cold and damp in the morning, we were the only ones up there, along with the massive seagulls, circling for our food. Again, my fault for thinking it would be nice. I must say though, for a place with the name Harbour VIEW in its name, the rooftop didn't even offer much of a view. The facade of the building is built too high and you can't really see over it. You have to go to one of the corners to look between the space where the two triangles meet in order to get a good look. I guess they can't change the structural integrity of their building but why would you possibly want to cover up that view?! We stayed a total of four nights and decided to give it a second chance on the second night. However, our back aches just got worse the next day. The mattresses were uncomfortable and on top of that, the old four poster beds creak really loudly every time you moved... we kept waking each other up with the slightest shift in movement and since the mattresses weren't comfortable we were tossing and turning all night. We finally said something to the front desk and were told that they were fully sold out for our third night but could possibly move us for our last night to which we said don't worry about it, we don't want to move for just one night, but if they have anything for two nights in the same room, it would have been nice to get two full nights of rest. The lady at the front desk said she'd check and let me know, but I guess we miss-communicated when I said don't worry about it we don't want to move for just one night because we never heard from them after, we just assumed there weren't any available. On our last day, my boss had my manager send us a bottle of champagne to our room. There was so much confusion as my manager specifically said she paid using a credit card over the phone, however, no one at the front desk had any clue what I was talking about. I asked multiple times and spoke to multiple people at the front desk but no one had a clue as to what I was talking about. In the end they offered to just give us a bottle of champagne to appease me but I specifically said no but if they did end up finding the order to make sure my manager was not charged for the unfulfilled order. Lo and behold when I returned to work, my manager's credit card was charged for the full amount for the bottle of champagne that we never received. With all this said, the staff were super friendly, and the one window that faces the harbor right by the front desk with the two sofas facing the windows was the nicest part of our stay. The ladies at the front desk were always super friendly. When we sat down by that window to relax, one of the ladies actually came over and opened up the window for us, which was so nice of her that I actually felt pampered at that point. One last time, there is no gym. We thought there was a gym, but the gym is not on location, it is about 12 miles away, walkable but a huge hassle. I hope people looking to book this inn can read this and tone down their expectations. This isn't a high end boutique hotel, it is the Holiday Inn with a great location and excellent staff. Buyer be warned!
Zecila - New York City, New York
---
My daughter and I stayed at the HarbourView Inn last week. The entire stay was amazing. We loved the location by Waterfront Park, breakfast in bed, wine and cheese every afternoon and milk and cookies at night. The staff was always very helpful answering questions and making recommendations. Rachael and Arlonzo were outstanding. We will definitely plan a return trip.
gktorrance - Dallas, Texas
---