Please select your dates to see prices:
---
The Vendue in Charleston, South Carolina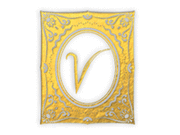 Defining the essence of European style in Charleston, South Carolina, The Vendue is in the city's Historic District, making it ideal for visiting some of the region's most remarkable attractions. At the The Vendue, experience a rare blend of genteel warmth and exquisite luxury that is uniquely our own. Here you will savor classic Southern hospitality, and a taste of elegance that no other inn can provide.
Step outside for an exquisite stroll through Waterfront Park, with its magnificent stone fountains, beautiful grounds and idyllic views of sailboats in the harbor. At the Old City Market, within walking distance of The Vendue, see local artisans and craftsmen selling their wares. Continue your walk until you reach White Point Gardens, which offers antebellum mansions and glimpses in the distance of Fort Sumter. Return for evenings filled with warm cookies and milk, and relax, as exquisite comfort and attentive service are a way of life at The Vendue.
Location of The Vendue
The Vendue
19 Vendue Range
29401
Charleston, South Carolina
Nearest Airport: CHS
Amenities for The Vendue
General Information
45 Guest Rooms
On-Site Amenities
Concierge
Laundry Service
24-Hour Front Desk
In-Room Amenities
Turndown Service
Bathrobes
Direct Dial Telephones
In-Room Safes
Satellite Television
Marble Bathrooms
Luxury Linens
Luxury Bath Amenities
Business
Business Center/Services
Meeting Rooms
Nearby
Historic Sites
Shopping
Art Galleries
Museums
Restaurants
Parks
Interests
Culture & Arts
Inns
Summer Getaways
Reviews for The Vendue
---
My husband and I stayed at the Vendue for our 2nd time in early March 2018. + Our room was located in the building across the street from the main lobby/restaurant. We had a first floor room and noticed off the bat the amount of art throughout the first floor. Our bellman mentioned that there was an art exhibit on the floor and there was a happy hour on Fridays. No big deal, we thought that was cool. +On Friday, March 2nd- t was FOUR HOURS of constant foot traffic, loud laughing, clapping and constant chatter. We had been out all day and wanted to nap before dinner but after 3 hours we gave up. We left for dinner at 9:30 and there were still groups of people in the hallways and lobby drinking and hanging out. Totally unacceptable for a hotel that has guestrooms that share the same floor and walls as the art exhibit. Keep to one hour, respect your guests need for peace and quiet. + On Saturday, March 3rd we were not told of any events in our building so we thought we were in the clear. NOPE. At 5pm - the music started. Yes, music. Apparently it was yet another event. Luckily we had abandoned any hope of getting rest at this hotel so we just left to grab cocktails before our dinner. + On Saturday, March 3rd we went to get late drinks and came back to the hotel well after midnight. We swiped our key only to walk in and find two men passed out in the lobby. I'm attaching photos. They were PASSED OUT. No security around, nothing. I was with my husband but if I'd be alone or with another woman, that would be really unnerving. + The room we noticed after a day began to smell or feel sort of musty. Nothing really offensive, but we noticed that after a long day of walking around in the crisp air, coming into our room was kind of stifling. + The breakfast buffet at the main building was a nice touch, as it wasn't available last year. Unfortunately, it's a little bit clunky for guests staying across the street to take things back to their room. May want to consider setting up separate buffets. + Upon checking out, I spoke with two women at the front desk. They seemed aware of both the evening art events and the drunk men. The reason I was given was due to the Food & Wine festival that weekend. While I understand it's a busy weekend full of drinking, a hotel like the Vendue should be more prepared and better staffed during that weekend. Sadly, we will not be returning to the Vendue after this experience. Such a shame b/c we had a lovely stay last year (the same weekend) and they have an excellent location, but while they brand themselves as an Art hotel, we found they were more of a boozy party hotel. It seemed they were more concerned with hosting art events outside guest rooms than making sure their guests were able to relax in peace.
kirktina2017 - Charlotte, North Carolina
---
This was our third visit to the Vendue Inn. It continues to have great customer service and is an outstanding accommodation. Because it was my birthday they gave me a bottle of champagne. They also gave us one of the art suites which was beautiful. The breakfast is very nice for a continental breakfast and the happy hour amongst the artwork is tastefully done. We highly recommend the Vendue Inn!
265dony - Denver, North Carolina
---
The Vendue was a welcome change from our usual stay at a hotel. Loved the artwork and open area of the art building where our room was located. It's a short walk to Charleston's gorgeous waterfront, marketplace shops, restaurants, and historic rainbow row. We had an interior King and it was clean and comfortable. Breakfast was quite good with fresh fruit salad, delicious yogurt, salmon, cream cheese, bakery assortments, even Kind Bars. Rooftop bar has a nice view, friendly service. The downside was the high price of valet parking, they also added sales tax and occupancy tax on the parking fees which was not disclosed to us. All in all a nice visit.
Doreen315 - Livonia, Michigan
---
The hotel is in a great location - most everything in Charleston is within walking distance. A car isn't needed and just gets in the way. You have about 10 great restaurants within a 5 minute walk. The hotel is spit between two buildings - both older and quaint. Note that some rooms are far less expensive than others because they are "interior" rooms without an outside facing window.
1Angus1 - Lake Forest, Illinois
---
The Vendue is located right in the heart of downtown Charleston--right where you want to be. Contemporary luxury mixed with Old South charm, within walking distance of the best restaurants in town, and a block from the river. The staff was very helpful and pleasant. We'll definitely be booking a room here the next time we visit.
Chris F - Myrtle Beach, South Carolina
---