Please select your dates to see prices:
---
The Vendue in Charleston, South Carolina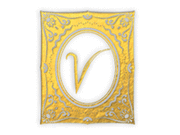 Defining the essence of European style in Charleston, South Carolina, The Vendue is in the city's Historic District, making it ideal for visiting some of the region's most remarkable attractions. At the The Vendue, experience a rare blend of genteel warmth and exquisite luxury that is uniquely our own. Here you will savor classic Southern hospitality, and a taste of elegance that no other inn can provide.
Step outside for an exquisite stroll through Waterfront Park, with its magnificent stone fountains, beautiful grounds and idyllic views of sailboats in the harbor. At the Old City Market, within walking distance of The Vendue, see local artisans and craftsmen selling their wares. Continue your walk until you reach White Point Gardens, which offers antebellum mansions and glimpses in the distance of Fort Sumter. Return for evenings filled with warm cookies and milk, and relax, as exquisite comfort and attentive service are a way of life at The Vendue.
Location of The Vendue
The Vendue
19 Vendue Range
29401
Charleston, South Carolina
Nearest Airport: CHS
Amenities for The Vendue
General Information
45 Guest Rooms
On-Site Amenities
Concierge
Laundry Service
24-Hour Front Desk
In-Room Amenities
Turndown Service
Bathrobes
Direct Dial Telephones
In-Room Safes
Satellite Television
Marble Bathrooms
Luxury Linens
Luxury Bath Amenities
Business
Business Center/Services
Meeting Rooms
Nearby
Historic Sites
Shopping
Art Galleries
Museums
Restaurants
Parks
Interests
Culture & Arts
Inns
Summer Getaways
Reviews for The Vendue
---
My husband and I stayed at The Vendue during our visit to Charleston this week. We loved it! I don't think there could any better place to stay in Charleston. It's conveniently located - we were able to walk everywhere we wanted to go. The only time we used our car was to go see Folly Island, Sullivan Island and the Isle of Palms. The staff is friendly. The hotel is beautiful (marble floors, ornate chandeliers, detailed woodwork) but not pretentious. Our Signature Queen room was beautifully furnished, making it feel like we were staying in someone's guest room rather than a hotel room. The rooms are individually furnished and decorated rather than being the duplicate cookie-cutter type, identically furnished rooms of most hotel chains. On one of the bedside tables there was a cut glass decanter filled with sherry, along with two goblets, and a package of benne wafers. The windows had plantation shutters in addition to room darkening drapes. Although our room faced the street, we never heard any noise. The first night we had trouble getting warm air, so we called the front desk and reported it. Even though it was a Sunday night, a maintenance man quickly responded and fixed the problem. Someone from the hotel even called the next day to follow up on the matter! The bed was comfortable, and each night housekeeping turned down the bed, freshened our room, and left a piece of chocolate and a card on the pillows. Surprisingly our room had a walk-in shower - not something I expected in a historic building like this. (The hotel is housed within five historic warehouses dating back to 1780.) But being that it is an old building, the water temperature during a shower would vary and had to be adjusted hotter or colder to keep the desired temperature. There was a narrow glass shelf under the large mirror, just above the sink counter, which was so convenient for setting out personal items. Another nice feature was a retractable and lighted mirror - regular on one side and magnifying on the other side — next to the regular mirror. There were also two nice bathrobes for our use. Complimentary champagne is offered at check-in. Late each afternoon there is a free wine and appetizer reception and each night we looked forward to the cookies and milk time in the lobby. (I'm really missing that now that we're back home!) The hotel has recently begun offering a free breakfast. There are several types of cereal, fresh fruit, yogurt, assorted pastries, juice and coffee to choose from. The Vendue is an art hotel - they rotate displays of art by various artists throughout the entire hotel. The current exhibit theme when we were there was "Cats versus Dogs". The Vendue also has an artist in residence program, with a studio in the hotel. We enjoyed wandering around the hotel, admiring the artwork. The Vendue offers free bicycles for exploring around the city. The valet, front desk staff, maintenance men, and housekeeping staff were all very friendly and helpful. The concierge (Kaitlin) sent us an email prior to our arrival, introducing herself and listing lots of recommendations for restaurants and tours. How thoughtful was that!! We visited her once we arrived and had her book a tour for us. Even if you don't drink, go up to The Vendue's Rooftop bar and enjoy the views. The Vendue is amazing! It's a great place to stay.
Lakecamper - Madisonville, Kentucky
---
Based on all the positive reviews, we were very excited for our stay at The Vendue, however the experience was incredibly disappointing and enormously frustrating. My in-laws were scheduled to stay the week after us and we've already moved their reservation because of this. Do yourself a favor and book John Rutledge House instead. At Vendue -- we dropped our bags early for a day of sightseeing and was told we'd be texted when our room was ready. Having heard nothing, we returned to check-in after the guaranteed time to be told that half the hotel had no hot water and we wouldn't be able to stay. I am a frequent traveler and understand these things happen, but they should have proactively called to tell us rather than waiting for us to show up (issue 1). Regardless, they went on to say they found us other accommodations -- their choice was a significant downgrade in quality which is unacceptable (issue 2). I asked that they look elsewhere and upon a new choice, they offered a car service to bring us over. When we arrived at the new hotel, they had not paid the driver (issue 3)! My biggest qualm in how mismanaged this situation was remains today. I have called The Vendue every day this week being promised a return call from the General Manager or Rooms Manager. It cost us an extra $137 in room charges (plus the car service) which we should absolutely not be responsible for. I will happily update this review should the situation be remedied.
Stacey H - Hoboken, New Jersey
---
Very historic with modern touches. Parking is close by but you don't really need a car to take advantage of great restaurents. Breakfast in the morning was fine but didn't change very much from day to day. Evening wine was nice as well but again the same wine was served several days in a row. Due to the historic nature of the hotel the rooms were on the small size but suitable for our purposes. Our bathroom was large and functioned well. The hotel was very clean and the people very nice. Turndown service was not consistent.
29dale - Framingham, Massachusetts
---
Today is our wedding anniversary! The Vendue Hotel welcomed us as family with a glass of champagne upon arrival and a historical tour of the hotel (ask for Mark! He's awesome.) The Vendue is a historic building from the late 1700s with old charm but with modern renovations (including a walk-in shower.) We checked in on St Patty's Day and got a free room upgrade for wearing a ridiculously large green bow tie. Everything you want is within a half mile (the ocean is across the street) so you can walk off all the fantastic food nearby. They offer a free continental breakfast from 7-1am, wine and cheese from 4-5pm, and home made cookies and milk from 9-10pm. The rooftop bar is picturesque. They have an artist in residence that you can ask him questions and view his work. And did I mention there is a decanter of complimentary Sherry in the room that's refilled daily? Stay at the Vendue and feel like your family.
krisr0ck - Springfield, Missouri
---
The Vendue is a very neat place and they have a fairly eclectic art collection at any given time from various local and national artist. The room that I stayed in was very tidy and comfortable albeit small. The main lobby and breakfast area were always being cleaned by staff when I was in those locations which I found to be very strange, but I guess comforting to know that they keep the place very clean. All in all I would recommend the Vendu. It's a very boutique hotel and the location is perfect.
Tad R - Raleigh, North Carolina
---