Please select your dates to see prices:
---
The Vendue in Charleston, South Carolina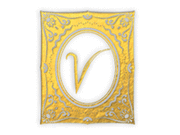 Defining the essence of European style in Charleston, South Carolina, The Vendue is in the city's Historic District, making it ideal for visiting some of the region's most remarkable attractions. At the The Vendue, experience a rare blend of genteel warmth and exquisite luxury that is uniquely our own. Here you will savor classic Southern hospitality, and a taste of elegance that no other inn can provide.
Step outside for an exquisite stroll through Waterfront Park, with its magnificent stone fountains, beautiful grounds and idyllic views of sailboats in the harbor. At the Old City Market, within walking distance of The Vendue, see local artisans and craftsmen selling their wares. Continue your walk until you reach White Point Gardens, which offers antebellum mansions and glimpses in the distance of Fort Sumter. Return for evenings filled with warm cookies and milk, and relax, as exquisite comfort and attentive service are a way of life at The Vendue.
Location of The Vendue
The Vendue
19 Vendue Range
29401
Charleston, South Carolina
Nearest Airport: CHS
Amenities for The Vendue
General Information
45 Guest Rooms
On-Site Amenities
Concierge
Laundry Service
24-Hour Front Desk
In-Room Amenities
Turndown Service
Bathrobes
Direct Dial Telephones
In-Room Safes
Satellite Television
Marble Bathrooms
Luxury Linens
Luxury Bath Amenities
Business
Business Center/Services
Meeting Rooms
Nearby
Historic Sites
Shopping
Art Galleries
Museums
Restaurants
Parks
Interests
Culture & Arts
Inns
Summer Getaways
Reviews for The Vendue
---
Pros: great location, lively rooftop bar, decent breakfast included; wine and cocktail hour in the buzzy lobby every evening. Cons: they hype a daily "art tour" but cancelled it while we were there; room was small and fairly average; no coffee/tea facilities in the room. Lacks darkening window shades so light and noise a problem at night - we identified the problem but it was not addressed. Front desk poorly informed (didn't know the charge for phone calls, didn't know if they had a room for an extra night....). Very expensive (US$500/nt). If you can stand the bland decor, my advice is to stay across the street at the Harborview, which offers the same location, comfort and services at half the price - you can still visit the trendy Rooftop Bar for a drink.
cantravnut - Toronto, Canada
---
The rooms were very inviting. I loved the wood floors and fireplace. Couldn't have asked for a better location to walk to shopping, restaurants and local entertainment. Would come back again. Every employee was welcoming and helpful in every way.
eqvettech - Pueblo, Colorado
---
We normally stay at the Belmond in Charleston but wanted to try this boutique hotel with the recent awards it's received from T+L and CN Traveler. Completely overrated, overpriced and seemingly capitalizing on these accolades. We stayed 2 nights for close to $600/night in a premiere king and were put in 26 Vendue, one of their other buildings across the street which took away the convenience of having an elevator, access to bar/lobby where they serve coffee, breakfast and where rooftop is as well. Concierge in the building were completely unfriendly, no one ever bothers to say hello, good morning or acknowledge you. The room was "cute" and had character, lots of natural light facing the street, bathroom had lots of mold in the tub/shower area bc there is no exhaust fan anywhere in the room for proper ventilation (so disgusting). AC unit was super loud, could hardly hear each other speak when it kicked on. The room had one tiny bureau with drawers so small, we could barely fit our clothes into them. We called in the morning before heading out at 10am to let them know the room could be serviced (it seemed like they would need this to be pointed out), and when we returned close to 1:30, the room was not serviced yet - went back into town and upon returning close to 4pm, housekeeping was just in the middle of tidying the room and asked us to come back. We tried to go to the rooftop for drinks to kill some time as a result, and what a nightmare - completely disorganized with no staff or hostess in sight, a fend for yourself atmosphere and not a place we wanted to be. The elevator attendant downstairs was on his cell phone, unfriendly and just as jaded as the entire staff. It's aspects like this that we wanted to share with others so they are aware of the level of service. Not expecting luxury service since it is not a luxury property and a boutique hotel, but basic friendly service was just not even here. Positives: I did arrange rose petals, charcuterie, champagne prior to check-in bc we were celebrating our anniversary (they did a good job with this), the central location, the awesome bellman Mark and Angel one of the managers who was friendly and routinely called our room see if we needed anything before checking out. For sure, we will definitely never stay here again and return to the Belmond.
AlohaBurton - New York City, New York
---
We stayed for two nights at the Vendue on our way to Augusta for the Masters. We loved all of the small touches that they provided- champagne when checking in, sherry and cookies in the room, refreshing water by the door, complimentary umbrellas and bikes, fluffy robes, cookies and milk at night and yummy breakfast in the morning. The hotel is in a perfect location and is very clean as well as beautiful! The first night we visited the rooftop bar- which had a beautiful view of the sunset. The last night we chose to hang out downstairs in the hotel bar and we had a blast hanging out with other hotel patrons. Bobby the bartender was hilarious and makes a killer cucumber martini! We loved The Vendue and recommend it to anyone going to Charleston! We'll be back!
---
This place is the best. We have stayed at many hotels over the years in Charleston however none as great as the Vendue. It gives you the true feeling of the South and the service was impeccable. From our arrival the bellman greeted us with great service and very humorous. The check in process so personal with champagne. The room was fantastic and so comfortable. Located in the French quarter section it was so close to all the activities of Charleston especially dinning. I would highly recommend this hotel.
---